Hello stalkers!
The 1.1 patch is here!
Before reading the changes made, I want to let you know that you can support me and those projects on uTip (watch ads without creating an account or send small donations) or Patreon. It's optional but really appreciated. Ideally it would give me more time to work on games because IRL job takes too much time & energy. Thanks. ;)
So, how to install this?
Be sure to have Forbidden Trip - Early Access (base package 1.0) already installed on your system. Then, download the 1.1 patch; you just need to merge the Forbidden_Trip folder in the patch zip archive with the one already on your computer and it's done! Replace all files when asked.
It should be compatible with your saves.
Patch download:


Archive password in the description!
1.1 patch: optimization patch.
This patch is important! It makes the current Early Access a "healthy" base so that I can finish and add the next maps (the objective of next patches). :)
The main point of this is to address the performance issues: if you could not play on 1.0, you should try again with this patch, you may be surprised! Here is why:
all Forbidden Trip textures are now optimized (pow2 size & correct dimension) = no more runtime crashes between levels, faster loadings...
the benchmark is here: use the hatch on the ground when you begin a new story to launch it. It lasts 60 seconds and will help you determine if you should use the...
performance mode; it's back! Select this mode when starting a new story and you will be able to play the larger maps easily! No more low FPS, if you have an older computer this is for you! Personally I nickname it the Silent Hill mode. Even if you have a strong machine you might want to try it for fun... ;)
updated Windows launchers; the x64 launcher is back as well.
various updates, corrections, edits... for more details, read the complete changelog:
1.1 changelog
// General:
TEXTURES OPTIMISATION: all textures I created for this project are now fully optimized to pow2 size (651 files were manually edited).
Additionally, the size of some textures was too big so that was reduced.
Some decals (18) needed to be fixed as well.
The result is faster loadings and no C++ runtime errors/crashes! I was able to play it on a toaster laptop!
Note: there may be a few pow2 errors left because of content made by others that are used (only a few textures & models). I will fix them later if it causes problems but you should be fine for now.
As a reminder, the game often do autosaves so you can resume quickly from where you were!
PERFORMANCE MODE: it's back, for those of you who struggle at 2 fps in the biggest maps. Select this option when you start a new game and you will be able to play those maps in better condition. I call this the Silent Hill mode! Try it even if you have a strong PC... ;P
BENCHMARK: launch this one minute benchmark to see if you should play using performance mode or not.
Missing chapter messages added.
Minor text edits on two loading screens.
Wrong (older) music (not) playing during credits (no music would play).
Updated Windows launchers; x64 exe is back too.
Added missing mat file.
// Levels:
e1l1
-Fixed a few minor textures issues (clipping or misplaced ones).
-Testing some upgraded pine trees thanks to Draugemalf & NutBoi!
e1l3
-Misc tweaks.
e1l4
-Misc tweaks.
e1l6
-Removed unused note.
-Sometimes a door would be unlocked instead of locked.
e1l6_2
-Added block walls to avoid falling into the void in the stairwell.
-Cutscene with stalker is now quicker.
-Loading screen was updated with correct text.
-Some text not showing.
e1l7
-Hint message about unlocking/breaking a door was not appearing.
-Hint message about next level objective was not appearing.
-Rope puzzle has been updated: rope is visible again when put. It might be upgraded in the future.
-Misc tweaks.
e1l8
-A message saying player could use some planks then a hammer to pass through somewhere was not showing.
-A note was showing nothing, corrected.
-Added gore stuff where needed.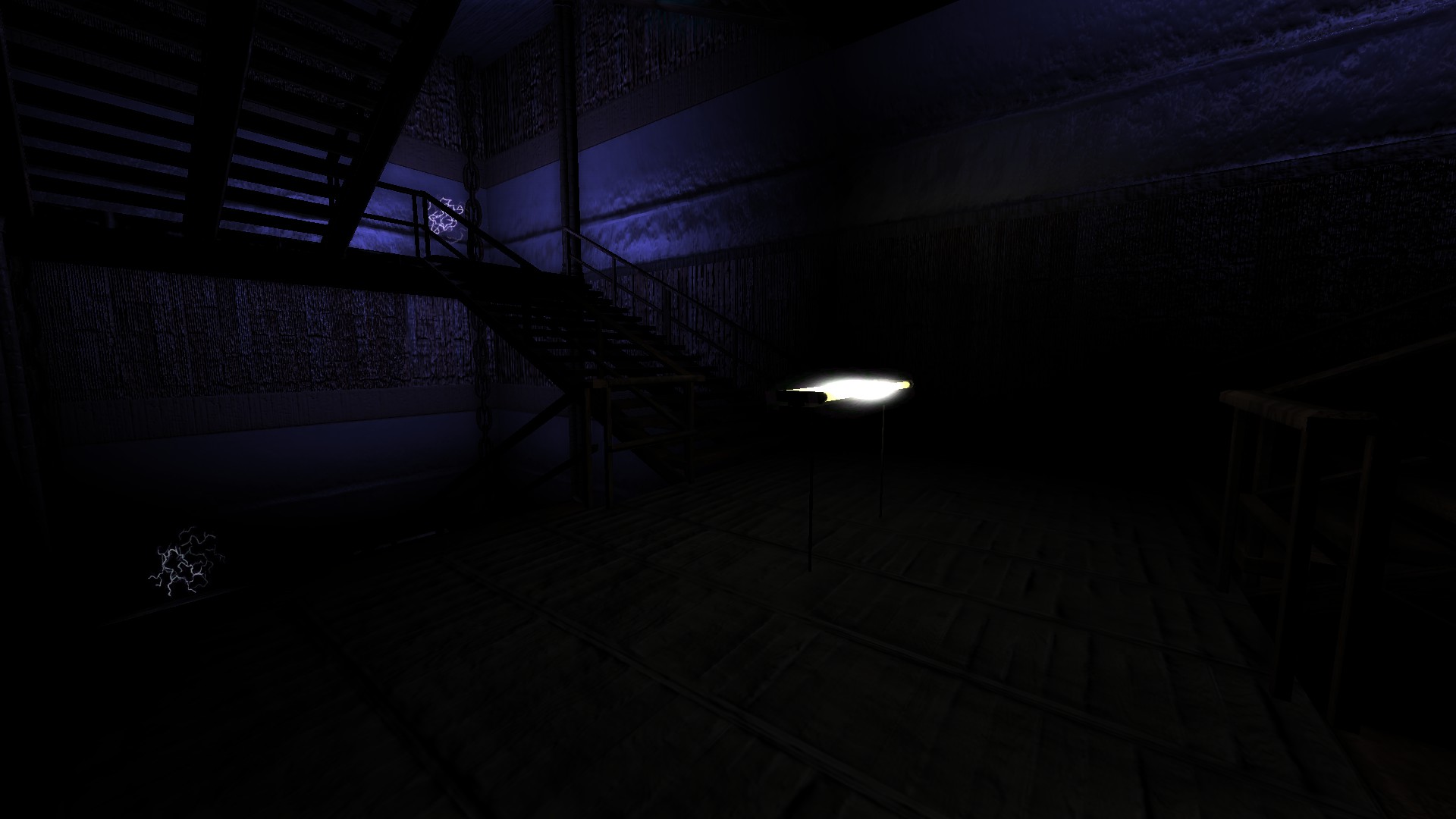 Last words, what's next
Thanks a lot for your comments and feedbacks!
It helped a lot correcting urgent problems. Continue doing this, it's super!
Next updates will be oriented on finishing/adding the next levels.
Stay awesome and... the best in 2020 for you stalkers!
-Yanka