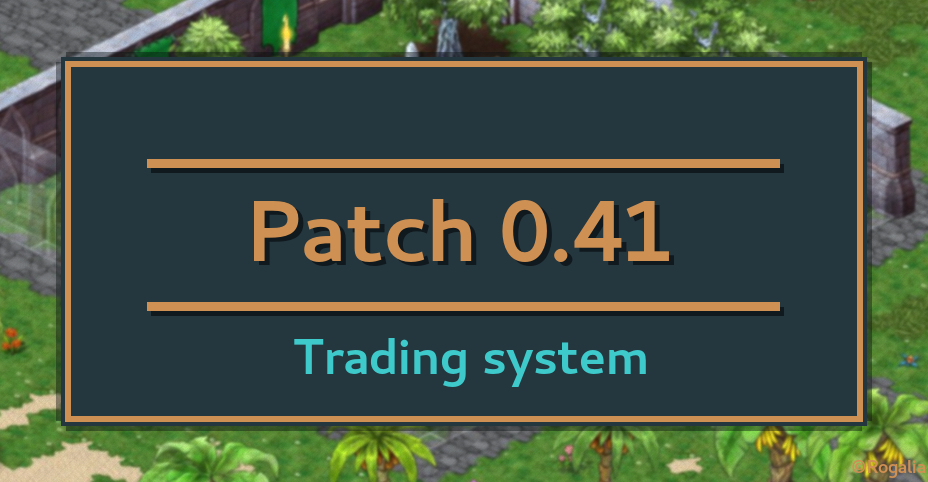 Trading system is totally renewed. New interface for common lists of selling and buying items and list management.

1. Auction
Now you can not only buy stuff from Larice the Auctioneer but also make a bid on it. If player puts an item to auction they can set a buyout rate and/or initial bid sum.
You can set up how much your bid lasts (max is 28 days).
One percent auction fee prevents traders from setting unreasonably high prices. Little hint: if you place your vendor somewhere in public buyer will buy an item from your vendor. This let them avoid paying 10% buyer auction fees.
Now you can also put a group of similar items on auction without a container! People will see min, max and average values of quality. Price is set for one item, total will be price x amount of items (max amount is 50).
Bids are listed in separate tab for your comfort. You can raise a bid or see if you won or lose the trade.
2. Buying up
Now you can set an amount of items you want to buy. It's also restricted to max 50 items per position. Every position lasts for 28 days. There's no fees in buying.
3. Vendor (your personal shop)
Now you can revoke license from your vendor (RMB click). When you revoke it you get the vendor license back; so you can move it or place it back later. You can also remove another player's vendor but only if it placed somewhere out of its owner claim. You won't get the license this way.

We also implemented sorting by every column of auction display (see Auction and Buyup tab), automatic selling of your burden, search by stock and more.

We've tried to predict every important case having the results of our trading survey in mind. We're also planning to add vendor levelling system (increase shop slots by level) and give a small amount of slots to those who cannot afford a vendor yet.



Other changes:
- Snowdrift respawn is enabled. You can find snowflakes for Christmas tree in these.
- If shop's mount owner didn't show up in 24 hours mount will disappear. You can call it back on your claim. This is to prevent those swindler players from selling mounts they don't own.
- Chat now handles "/me <action>" command.
- Bugs with chairs that affected visual appearance are fixed.
- Now you can destroy any cave within your claim (bother to destroy an entrance; exit will be deleted automatically).
- Shop chinese locale bugs are fixed.
- Map restoration speed is reduced.
- Boulder arcs bug (when you couldn't pass through them) is fixed.
- Our big thanks for Kimi who made us nice floral sprites for chinese vases!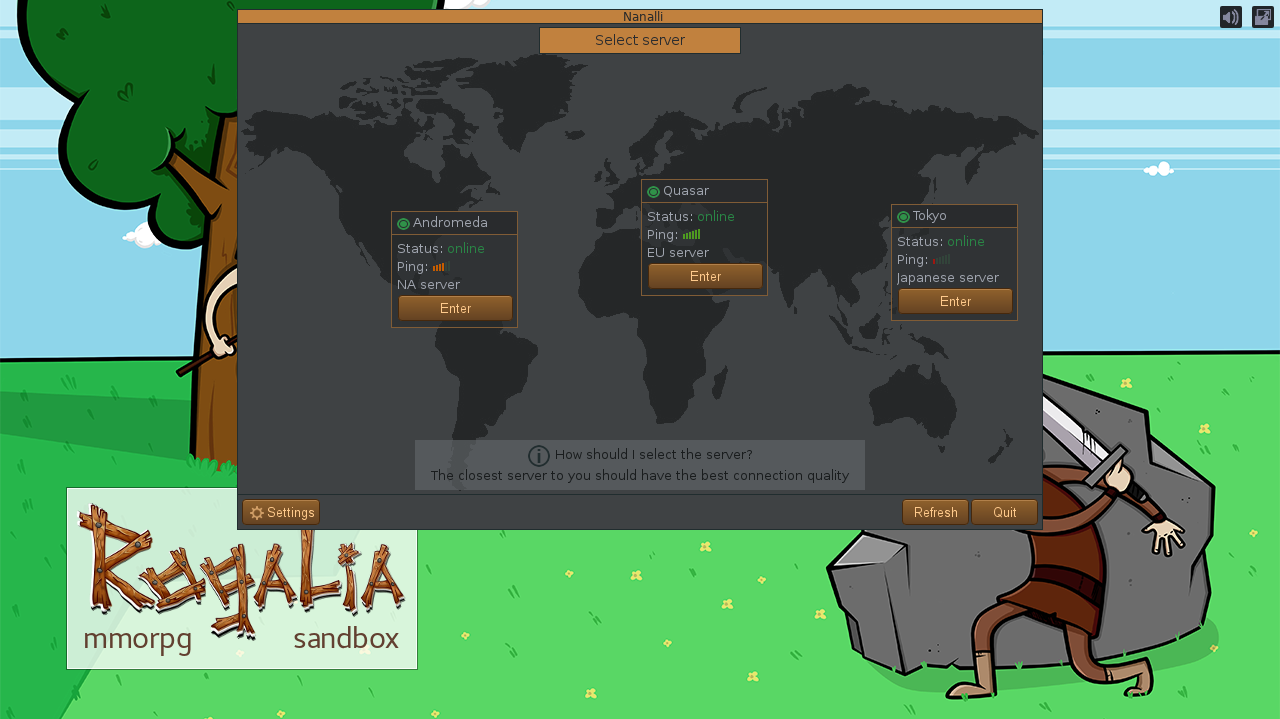 New sign-in screen
Now you can see world map with markers instead of server table. Markers show servers location. Please pick the closest server to you because ping rate can change.



Patron rank
For those who support us on Patreon[www.patreon.com] we added a small name highlight in game and chat. If you want it too but don't have Patreon subscription you can buy it for lemons. Finally we have a mark of distinction for generous hearts!