Hey guys, we've decided to take another break from the design evolution pieces because of the amount of artwork piling up over here at Crankshaft Games. The latest sketch from Tobias is the Crusader Knight. This will be the unique enemy for Earth.
We used a fair amount of artistic references, like usual, but wanted to differentiate ourselves from all the other Crusader Knights out there. For example, the typical red cross has been overdone in video games.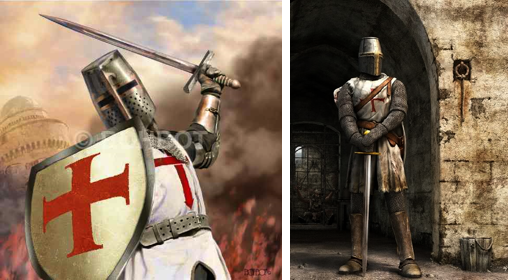 We needed a Crusader Knight that would come across as super powerful and be a force to be reckoned with. So… with some more image searches and a few forum discussions, some more references were used to help with the design of the overall feel of our Crusader Knight.

We liked the hammer as the primary weapon for the Crusader Knight as well as the traditional helmet. This way, the design had a good mix of vintage and new-school Crusader Knight. Tobias produced these three concepts of the Crusader Knight.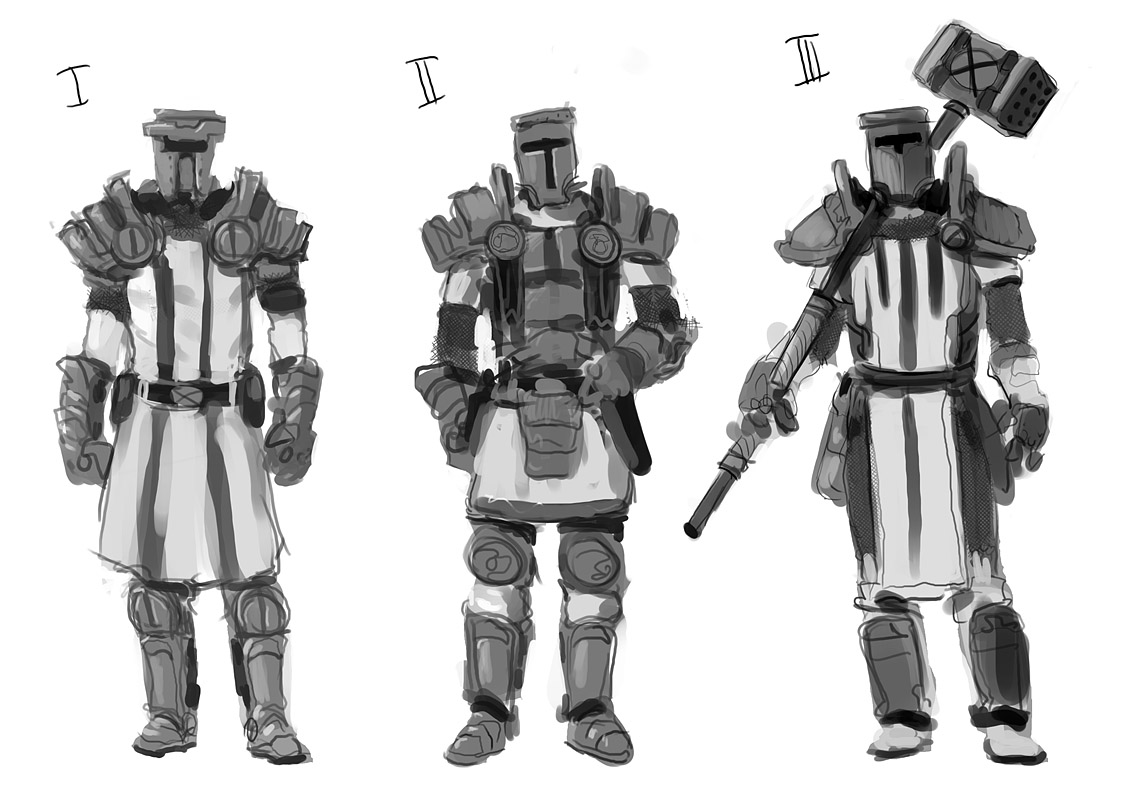 The third concept won, by a land slide. So we put Dan Williams to work on the modelling and texturing. This is what he came up with.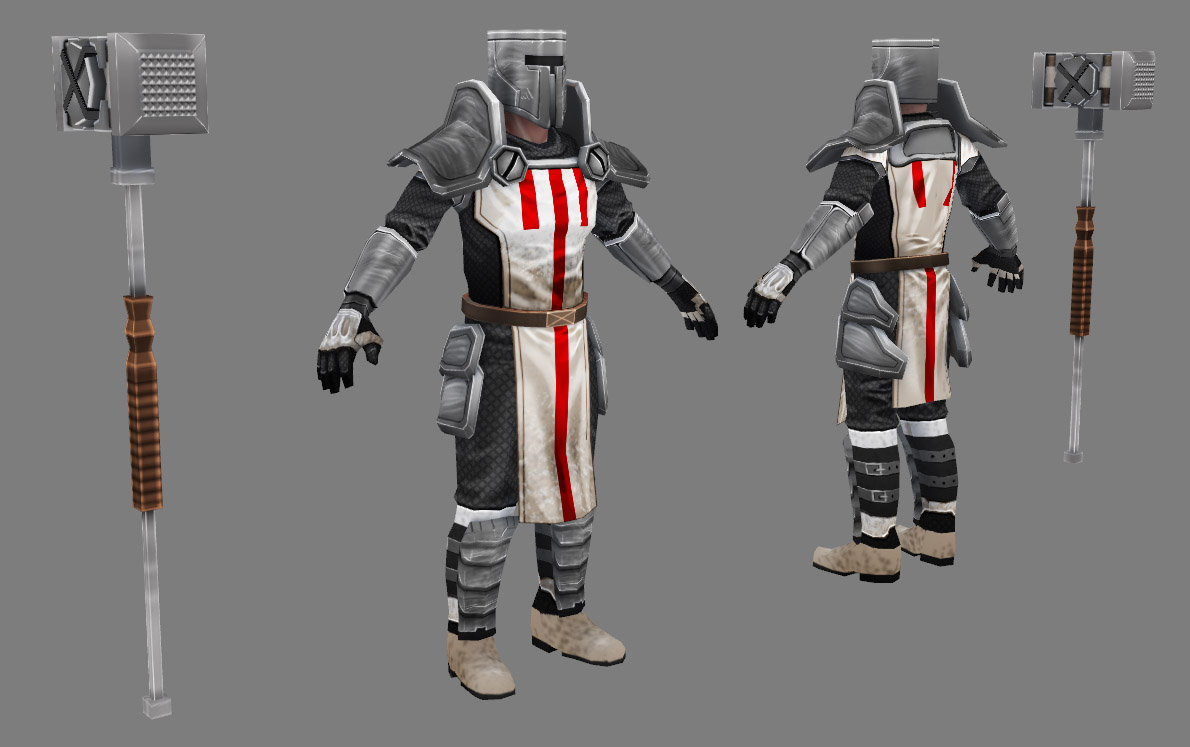 Hope you enjoyed the read.
Alex