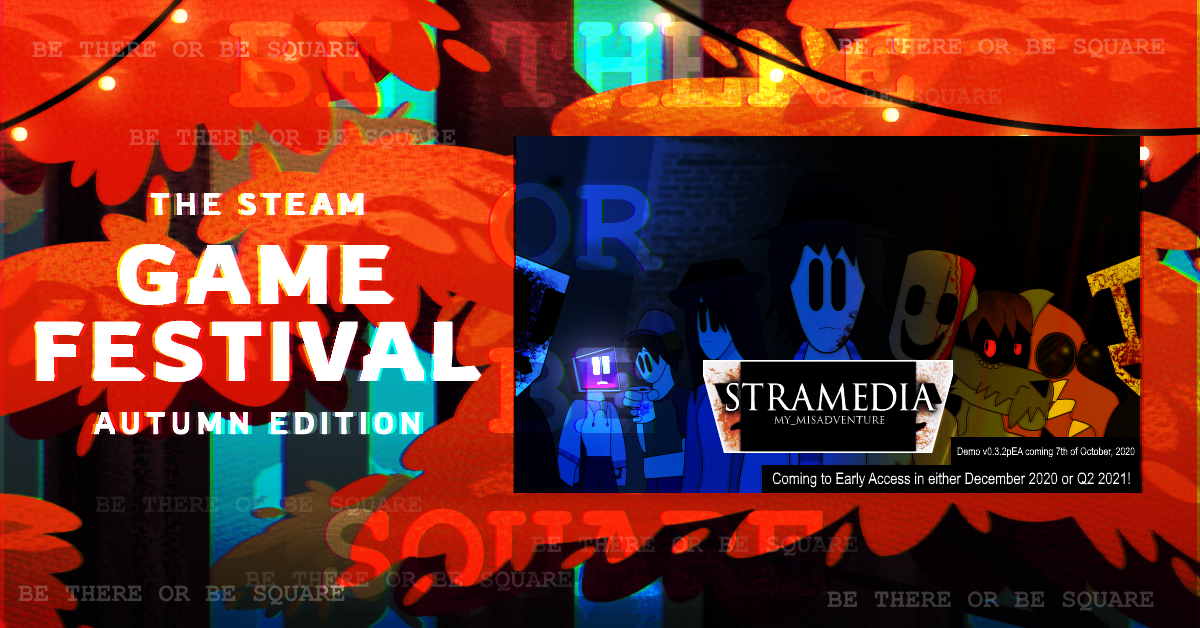 Hello folks!
Yup, it's true. I am happy to announce that my game, Stramedia: my_MISADVENTURE, will participate in a very special digital event this October (well... starting on 7th at 10 AM PST to 13th... also at 10 AM PST) in a Steam Game Festival: Autumn Edition!
So, what exactly I'll be up to during the Festival?
1. I'll give you a timely-exclusive* WIP previews in the v0.3.2pEA update!
(* It will launch on other PC marketplaces with additional possible hotfixes sometime after the festival ends)
Stramedia's demo has been up on Steam nearly untouched for about... OH JEEZ, nearly FIVE MONTHS? ...Well, that's graduated-high-school-now-a-college-peasant game dev life for ya'. But let's change that this time. And make it a few dozens of megabytes bigger!
1.1. You'll get to try out a somewhat more lengthy WIP preview of the story campaign!
Yup. There's a bit more story to that thing than a strange item fetch quest simulator... although it kind of still it, but... whatever. But that's not quite all!
This is a very special occasion that I will ever allow you to save your progress in the demo through the radio checkpoints and - get this - your progress will carry over to the premium version, so you won't have to redo almost everything you did, like, last century ago! Just try not to load up the premium version data into it, unless you want to... brick it.
1.2. Time Attack Gamemode will be available for public testing!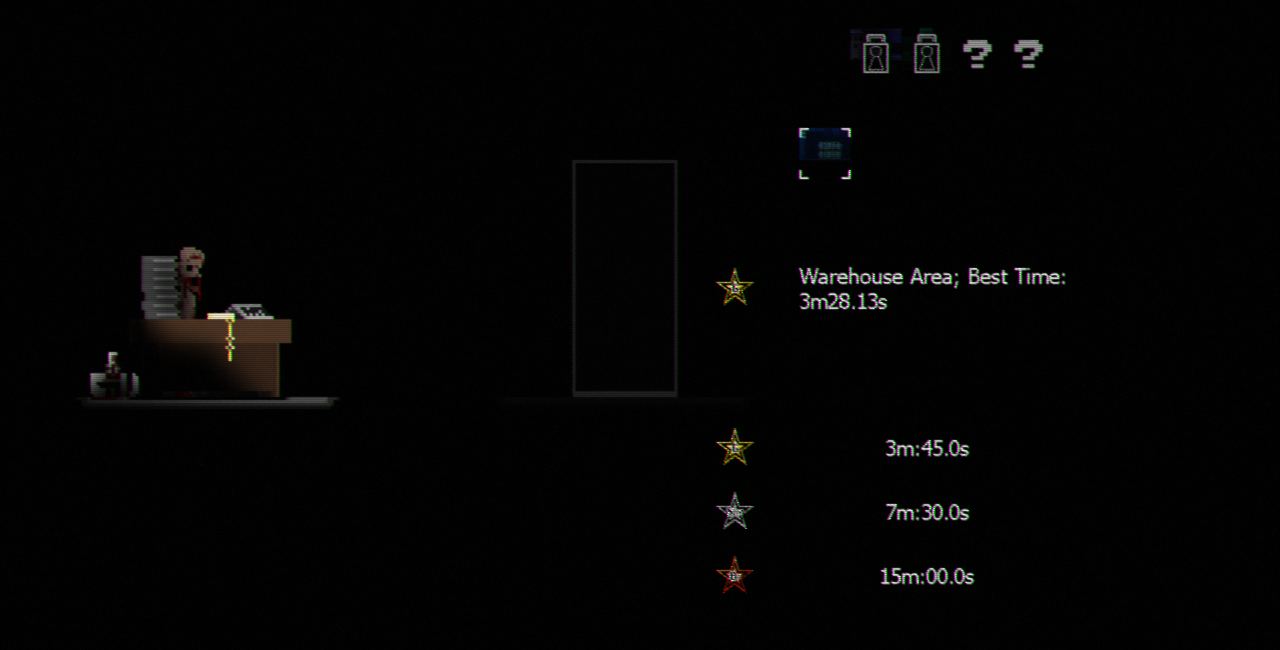 Yeah, I don't have to explain that one, this whole thing speaks for itself. Tell me what you think once you're done with that one.
1.3. Oh yeah, and there are several bug fixes and some minor visual overhauls, whatever enhances quality of life.
2. I may not be having any Developer Livestreams, BUT I can probably talk on Discord!

Yeah, the problem is always that I am not working on Stramedia full-time YET, because... college, sleep, fear of dystopian future, other IRL non-sense... But I will most likely be available to talk to on the game's very own Discord server!
---
Welp, that's all I've got to write for this article!
In the meantime, feel free to visit the game's Steam store page, give it a follow and/or even put it on your Wishlist!
See you on the festival! Be there or be square!