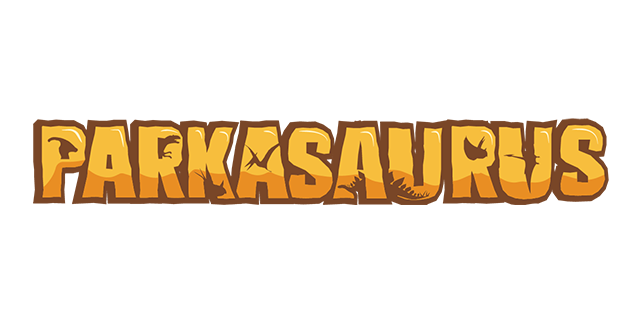 Update 012 Topics
Employee waypoint updates
Dinos just want to have fun
Exhibit Lists
Bonus: Park grand opening
Employee waypoint updates
In Parkasaurus your employees become vital once your park starts to grow, it is a great lesson in delegating out the work. We've been working on improving employee pathing; now you have 3 choices:
random - the employee wanders the park looking for tasks to do
waypoints – you assign the route for an employee to follow
proximity – you assign the employee to stay tethered to a certain area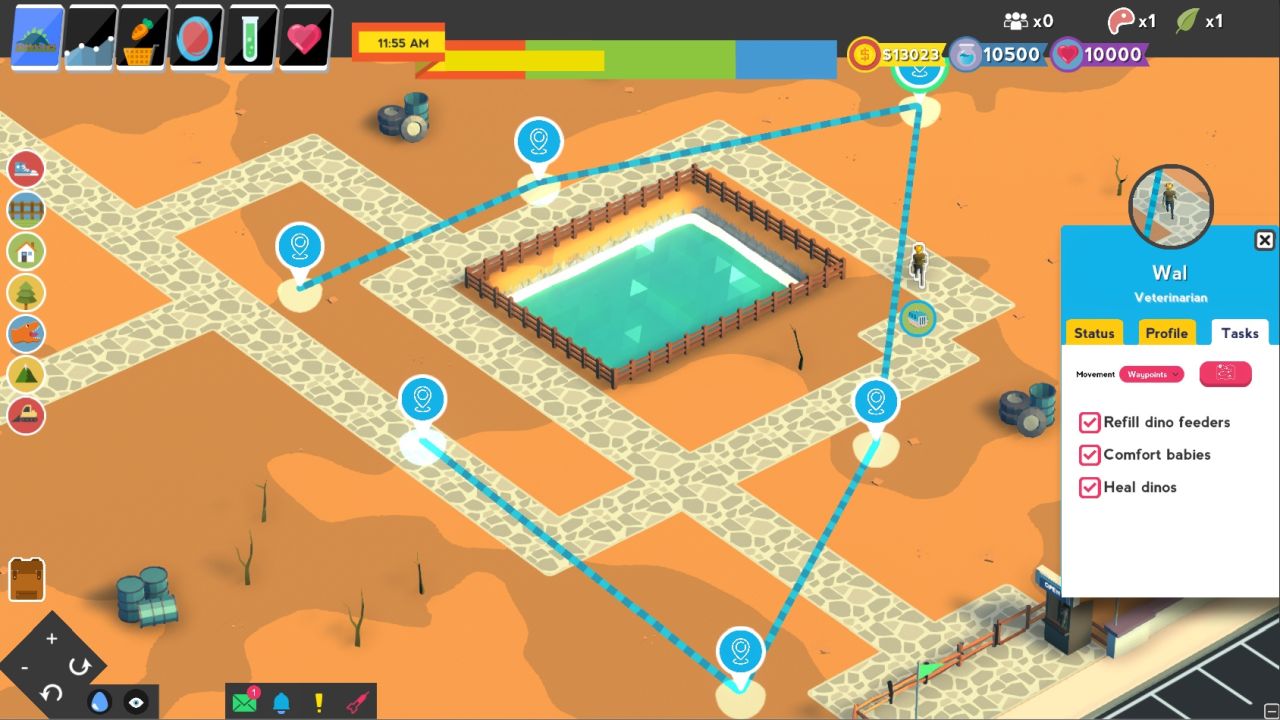 Dinos just want to have fun
Toys! Toys! Toys! We've been finalizing the toy system and changing how this affects your dinosaur best friends. For example, some toys might improve the health of a Dino (eg. A vaccine is in the ice cube!) or sometimes toys are just for fun, and therefor increase the enrichment of your Dino.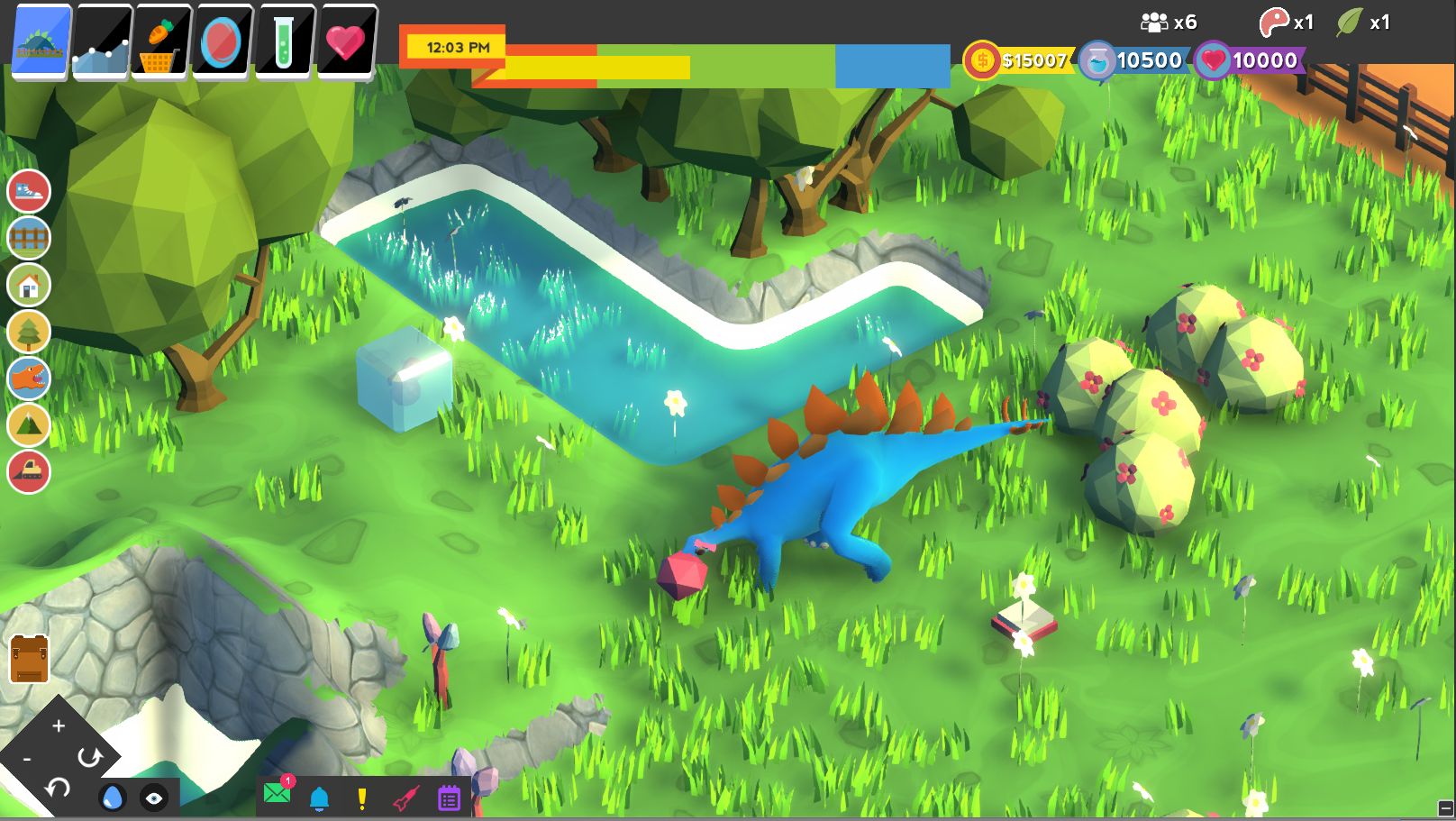 Exhibit Lists
There are many interesting systems in Parkasaurus that sometimes can be missed by players. Last week we added some much-needed info panes that we never realized were very important to have, for example, a list of Dino exhibits. It may seem intuitive to put this in but it's amazing what you just don't see when you're in the thick of developing a best friend Dino tycoon game 😊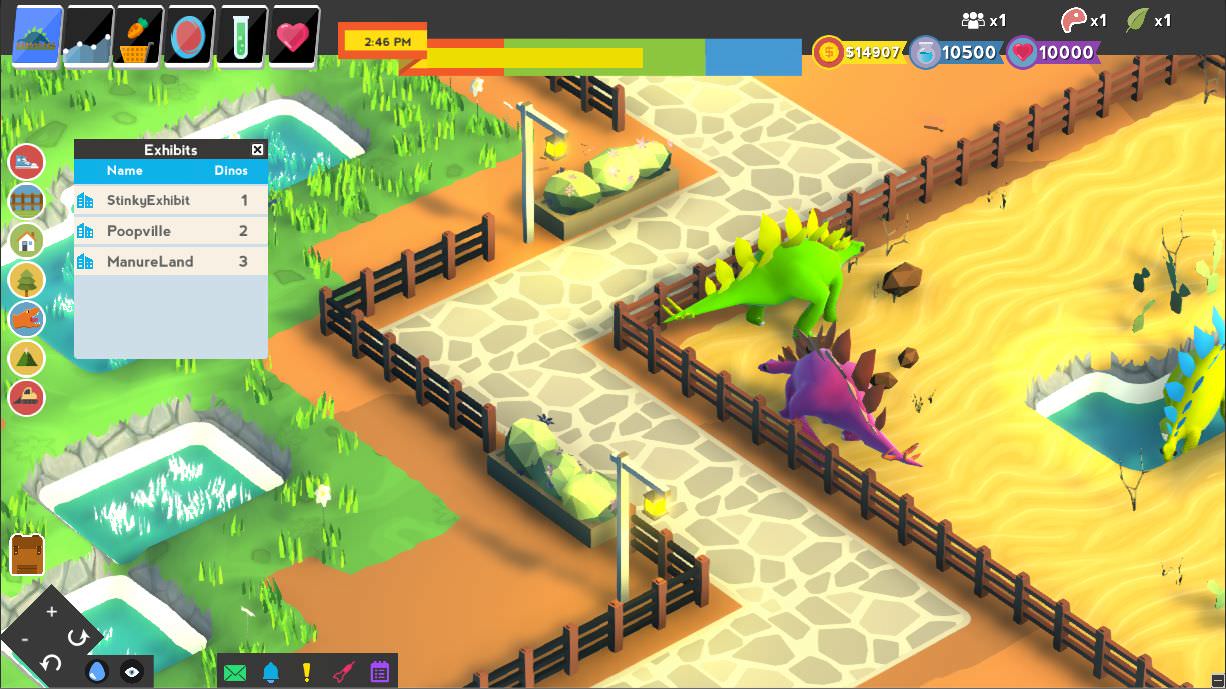 Bonus: Park grand opening
One of the older complaints we got from folks playing the game way back was they felt overwhelmed when people entered the park and they weren't ready...so now you can close & open the park. Guests who are in the park leave, guests en route turn around, and we stop spawning any new guests. This was a fitting point to chat about because it also feels like a celebration for Alpha3.
Here are a few ways to follow us:
Disclaimer: Any crazy features we write about might change by the Early Access version