Parkasaurus Update #011 : Let there be light!
Spring is upon Parkasaurus! Birds are in the air, flowers are blooming, and your Albertosaurus is causing havoc by the Sushi shop. A normal Tuesday. Getting ready cleaning up the last features for Alpha3, and looking forward to hearing feedback (scary) from our first internal playtesters.
Alpha Version 3 current milestone…final touches! Parkasaurus is purring (growling?) right along.
Update 011 Topics
Night Lights
Translations
Beam me wayyyy back Scotty
Bonus : Exhibit Polish
Night Lights
One design aspect of Parkasaurus is incorporating enough lights at night so your guests can stay longer. Which paths do you light up to maximize the most money? Maybe you don't care about the money, but want instead to highlight the best-looking aspects of your park? Up to you!
Translations
你好!Bonjour! Здравствуйте! Hello!
Truth be told I don't know if any of those above translations are even correct (well, maybe the last one), but I do know that we have our translations hooked in throughout the game. Soon we'll be asking for help in translating the words in Parkasaurus to a bunch of languages from around the world so everyone can have dino best friends. If you think you can help be sure msg us on Discord or on the Steam forums!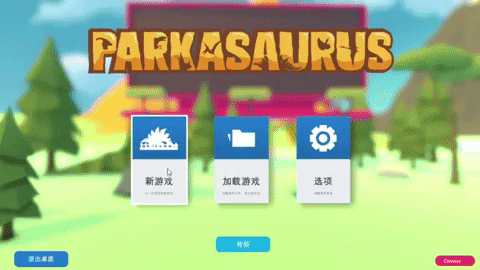 Beam me wayyyy back Scotty
We changed how players use the time portal to go back in time and find cool dino eggs. Skulls, footprints and gems now influence the time of eggs you can find; but are not mandatory. Also dino digging was transitioned into the final task to find your dino eggs. And did we mention you'll be sending back your employees for the task? Choose how many and who to send.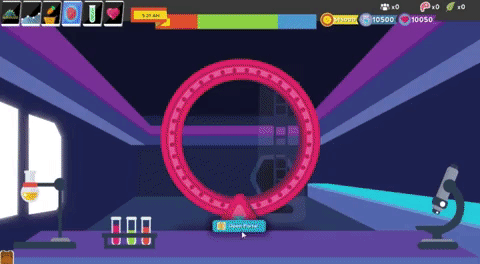 Bonus : 99 Red-ish balloons go by
Lot's of bugs for Alpha3 are being fixed – this was a cute / sad one. At the end of the day balloons being held by guests were supposed to disappear, instead, I found in them in the morning of the next day slowly floating in to the sky. Keeping that one.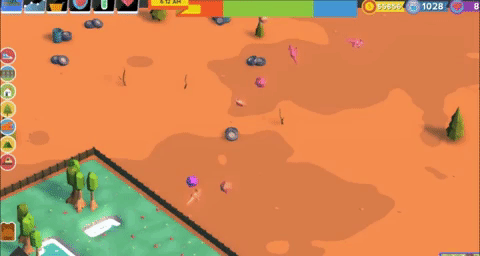 Parkasaurus Warriors!
The two of us are trying our hardest to get the Parkasaurus word out to the interwebz, and we see all of you helping out! Keep it up! Tell your neighbour to Wishlist us, get your boyfriend to follow us on Twitter or get your boss to post about us on reddit or your company forums. Being a Parkasaurus Warrior is such a big help to us. Thanks. xoxo
Here are a few ways to follow us:
Disclaimer: Any crazy features we write about might change by the Early Access version