It's been a fast week but I still managed to get the major level 1 assets in line along with 3D enemy scripts converted from their 2D counterparts.
Level 1
The overall level looks like: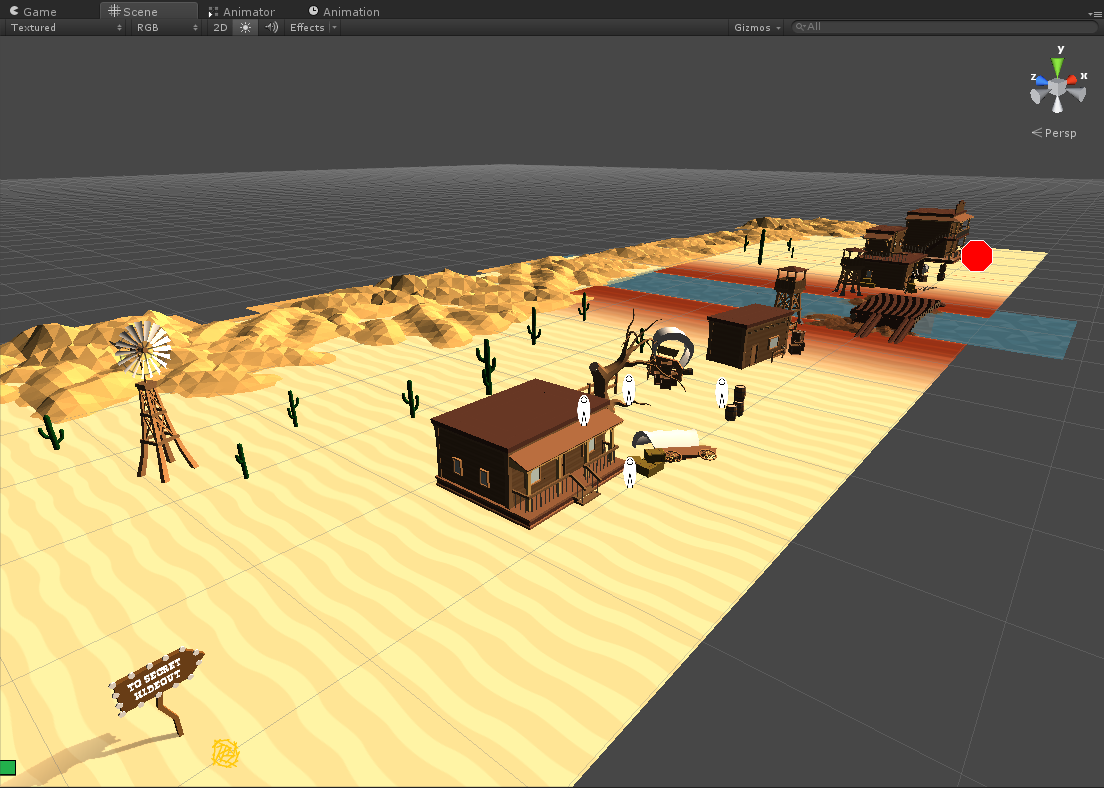 Simple Enemies
Although the work is not done, I can have very simple enemies stand still or crouch and shoot the player down, or chase them down.
It's important to remember that the camera is 3D, so there are a lot of untapped possibilities I should explore that could enrich the experience without annoying the player.
Explosions
Just got these working before the news post. Using the FX Quest Unity3D package, I was able to bring in exploding barrels of TNT into the game. On top of that I have the Ultimate Game Tools fracturing package that allows me to generate deformable solids...I haven't integrated it thus far but I think it would be awesome to have the building get smashed up in the explosion. Here's what I have so far:
What's next?
I still have to do weapon drops, special weapons and the boss....but that's after I polish what I have done right now a bit. I don't want to go too fast or else I'll forget to do things I really need to do in the 2D to 3D conversion. The good news is the 2D version is still fully functional in the same project! Stay tuned for more updates...