Months ago I released a six-player western side-scroller called Paper Cowboys on Gamejolt.com . Since then I've worked on other projects (mainly Domino Arena), and now that those are almost done I think it's time to go back and do a full version of Paper Cowboys.
First off, I'm looking to develop this rapidly because I want to do other things in life and help other people with their projects. Being a one-man studio on top of working an unrelated full time job for almost a decade is wearing me down (just look at my portfolio and you may understand).
Secondly, I want to do it "my way." I'm going off the beaten path of "A western side scroller should have western weapons. An outer space scroller should have laser weapons." Paper Cowboys is going to have the weapons I WANT TO HAVE in a side scroller. I'm also going to inject my own flavor of humor into it, and have the game not take itself too seriously.
So, here are the big additions I'm planning
- Still six players, but designed to handle more.
- Eight dynamically generated levels; they will rarely be the same twice.
- A character class system
- A leveling system with your status stored on a centralized server
- Unlockable hats and skins with special abilities
- Special weapons (not found in the 1800's)
- Stores for buying ammo and equipment
Meet the classes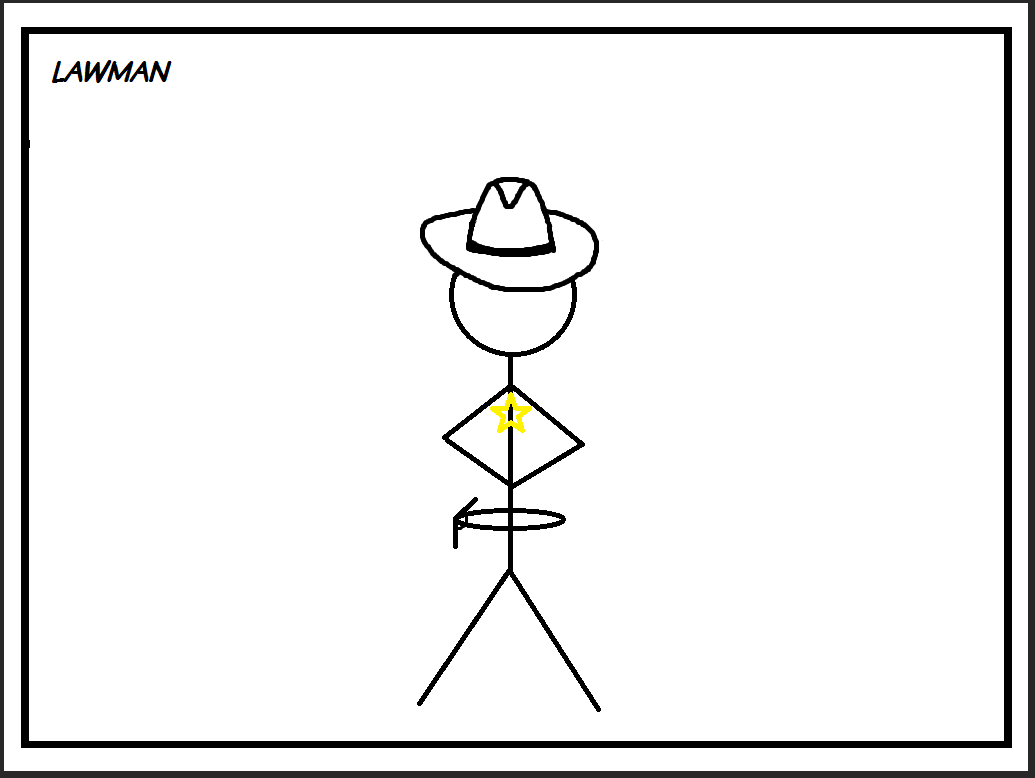 The lawman simply wants to bring justice to the land. It's his business....and business is very good. Unlike other lawmen, this one prefers a "shoot to kill" attitude. The lawman uses standard pistol and rifle weapons and travels at normal speeds.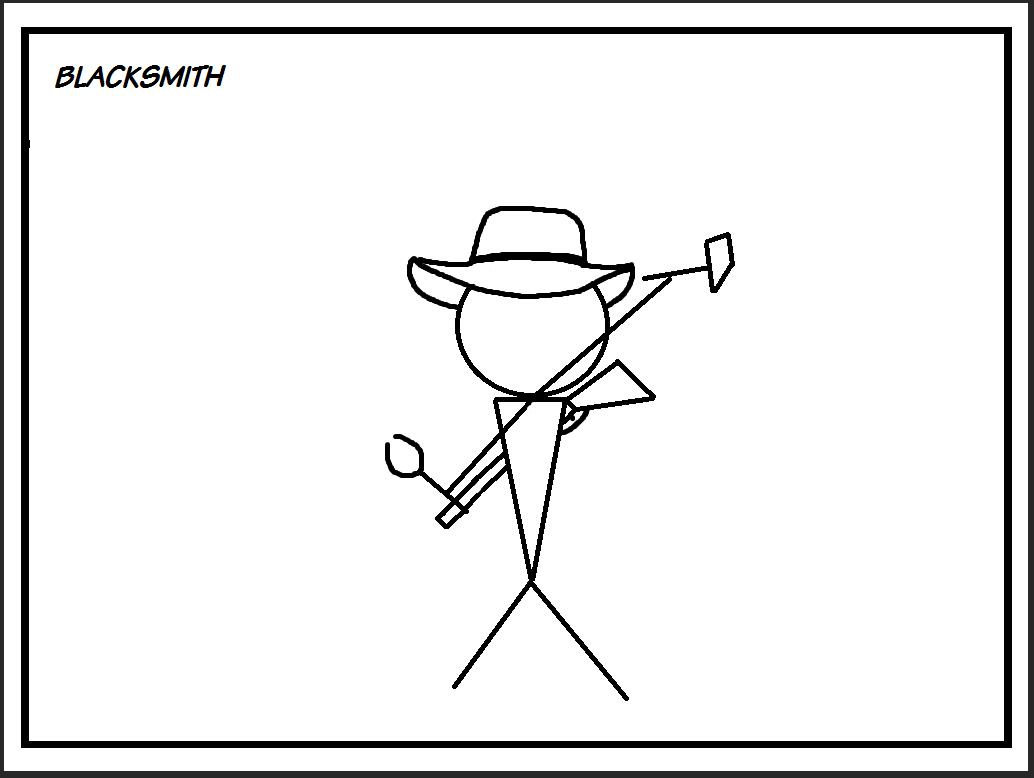 The blacksmith's family was murdered by the Texas Bad Men. He's in this for revenge. The blacksmith uses bigger weapons (double barred shotguns, portable Gatling guns) but moves slower.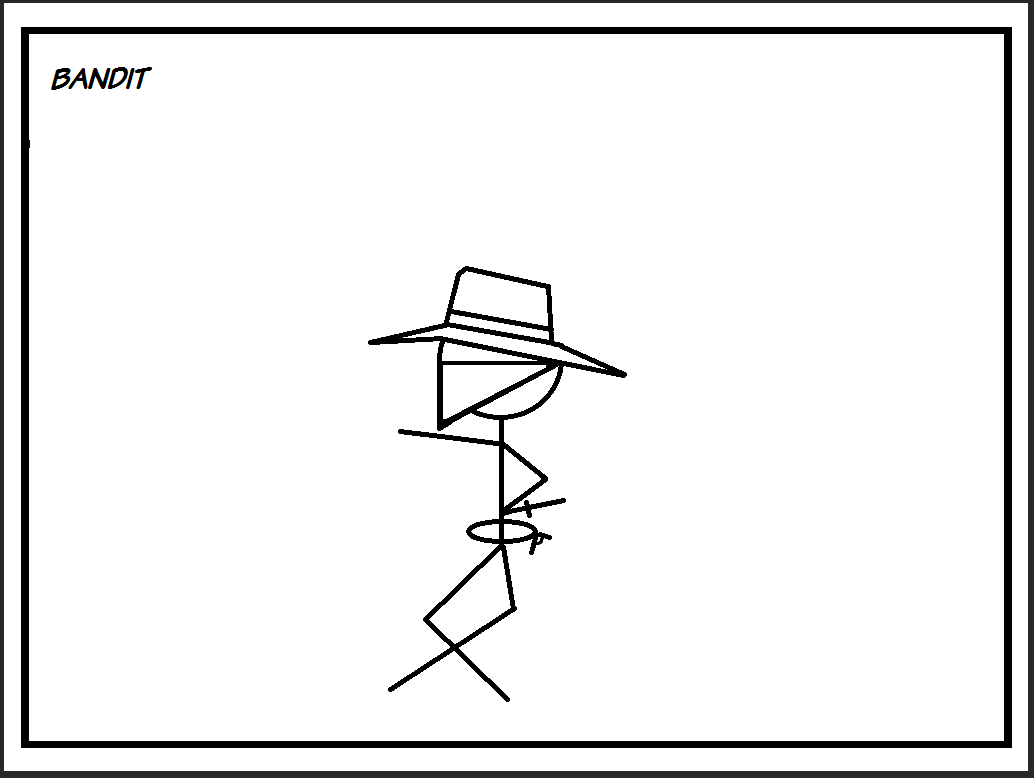 The bandit is a former Texas Bad Man who was betrayed when other Bad Men took his share of a major heist and abandoned him. He just wants his money back...with interest. The bandit moves fast, and uses throwing and stabbing weapons. If you can sneak up behind an enemy as a bandit, you can pickpocket them.
Stay tuned for updates, including whether a long-term plan of having the game remade in pixel art by an experienced artist is in the cards!