The image shows one of the skirmish maps in all detail, including a Bunkermenschen base under attack in the west, a KPB base in the east and a deserted and destroyed city in the map center. The environment is a mixture of two out of five available environments, wastelands and desert.
The full version (6441x3361 pixel, 3 MB) is available for download by clicking on the preview image below.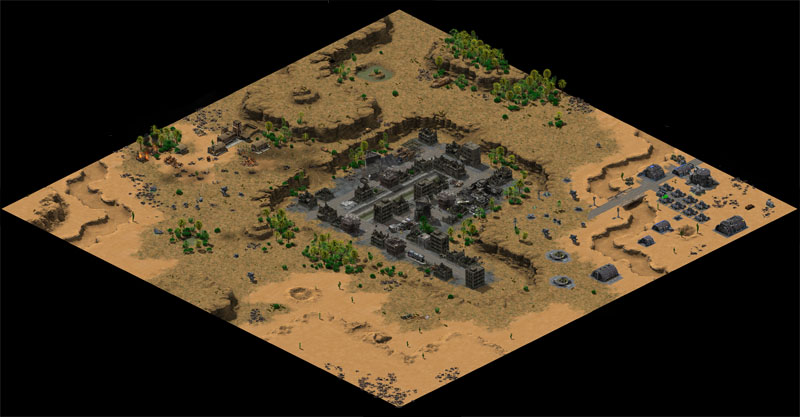 Please comment in the news or in our forums if you have any comments or criticism. We appreciate your feedback!