Hi Lil Llamas!

It's nearly the end of the year and we wanted to update you guys on how far we've come since the start of the year.
In August, we had a big revamp of the team structure and what we were planning on making. A lot of the code was re-written by our current programmer and we changed quite a lot how the gameplay works.
From August till right about now, we feel like we have seen how much we've improved on Pandora. The earlier months this year seem to have been a great learning curve to realise what we NEEDED to do and what we should have been preparing from the beginning.
Right now, we've built a good base that needs a lot of polish now for future events demos/episodes we plan on releasing.
Interested in seeing Pandora's progress? Take a look below!
In April, we only had placeholder characters and simply one level to show off. Gameplay was very limited and we worked on combat for a while, testing what we could do in unreal engine. We had quite a small team at this time and it was quite hard to produce stuff. At this point, though, we needed feedback about the world we were trying to create, so we decided to take the game to an event nearby to hear what fellow developers thought about Pandora.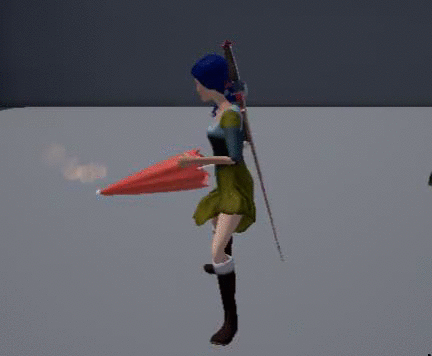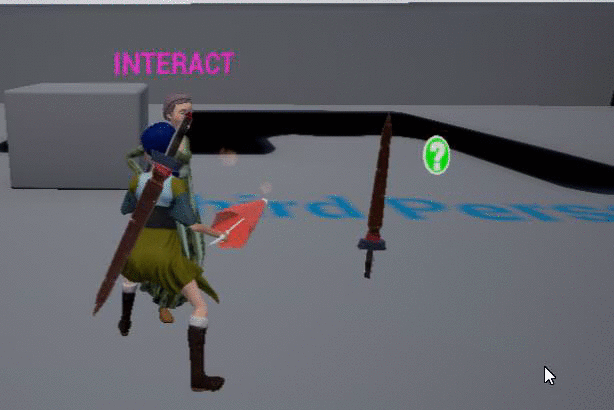 August
After the event, we took a small break to rewrite and redesign some of the characters. In August, a lot of new people had joined the team. It was time to get production going again. We decided to rewrite a lot of code and redesign Pandora as seen in the last post. This is when we started to build our base, and as you can see from the video below, some of the functionality you can see in the game today.
In October, we're planning to go to the same event we went to in April. This is where we showed off something more solid and gained brilliant feedback on where to take Pandora in the future. In the video below you can see some of the A.I we started to work on.
The future of Pandora
The main critic of Pandora at GaMaYo was how big of a game Pandora is for an indie team. There have been talks on how we can downscale, without affecting Pandora as a game. Episodes are something would be manageable, and also a good way to start off crowdfunding. Splitting the game into episodes means we can take our time, but also try the first episode of Pandoras story as a "test demo". If a publisher doesn't end up noticing us, we could also sell the first episode on steam, Xbox live, Crowd Funding ways etc. The funds that we get from the first episode would then help us to make the future ones.
In January, we are going to enter a competition to help us get into the Letfield collection at EGX Rezzed. Fingers crossed we can win to help save us from paying for one of the booths! Our next deadline is the EGX Rezzed event at the end of March. by then, we are planning on having the first Episode ready and maybe start our crowdfunding campaign.

So now you know what we are aiming for next year, what are your thoughts?

On behalf of the team, Happy Holidays and Happy New Year! We hope you have a llama-trastic time! :D

Nareice