It has been a busy time since my last update in February. We set up a new web site for the game: Paladinspassage.com, we did a ton of work on the game itself (see the new video and screen shots), especially on the level editor and game flow (UI/IX), and, of course, we set up our game to be released on Steam (Store.steampowered.com).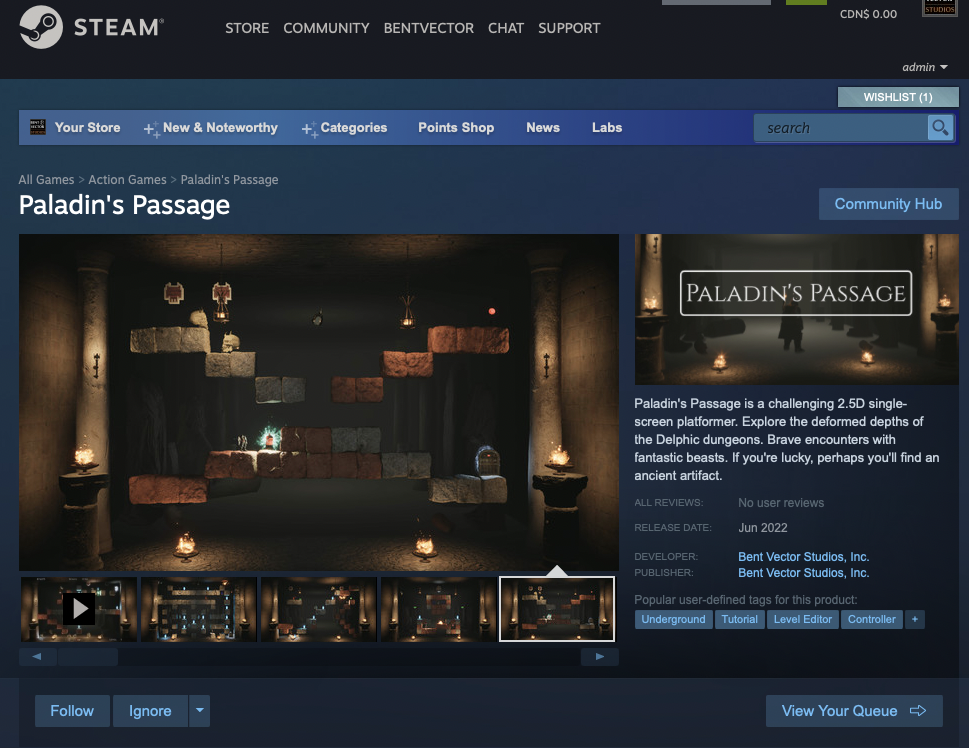 For anybody who hasn't gone through a Steam game launch before, let me tell you: it is both easy and harrowing. On the 'harrowing' side, your game really needs to be in a state where you can create great artwork for it (either that, or you'll spend a lot of time doing custom mock-ups). The size, format, layout and variety of images and videos needed for a new Steam store page surprised me a bit (its about 10x what IndieDB has).
Also on the harrowing side, setting up for Early Access requires you to answer a bunch of questions, like you're being interviewed by a vlogger. The biggest 'gotcha' here was to not promise anything. You can't say, "We will..." or "The game will..." Instead, you need to use, "We plan to..." or "The game may/could..."
Last harrowing bit (I promise): marketing copy. As a single-person indie studio, it took me a long time to create, revise, review and finally post my text for the Steam store page. This article covers is well: Gamesindustry.biz.
On the easy side, I was surprised at how easy it is to get started with the SteamWorks SDK. I think it took me about 15 minutes to get my UE5 packaged content working with Steam after getting the above work done for the store page. I was able to install a play-test build from Steam within an hour. Really nice and easy.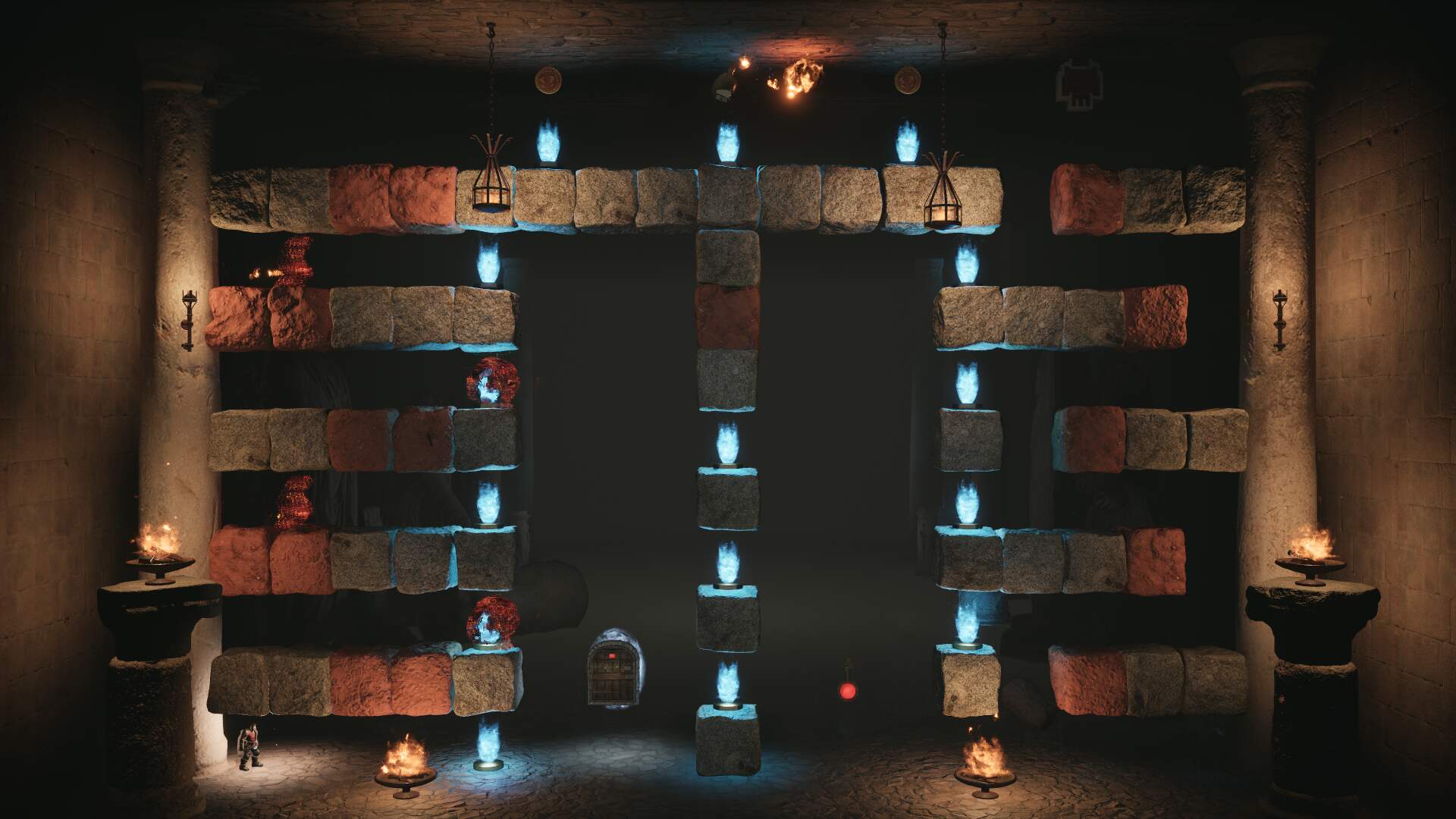 Some of you may have noticed that I changed the release date for Paladin's Passage a few times since February. Some of this was due to delays in getting through the Steam onboarding process, but the final date (June 21, 2022) was picked because we're going to participate in the June Steam Next Fest event (Store.steampowered.com). Make sure you sign up to get a chance at our playable demo between June 13-20.
Finally, I am looking for play-testers who are willing to provide me with feedback. You can request access here: Store.steampowered.com then wait to be let in, or pop onto the support page on our Discord server: Discord.gg.