It's a new month and a new update! Like always our team has been keeping up to schedule and today we're bringing you some new weapons you'll see on the battlefield. So let's get started...
First up, we have the Americans' standard issue rifle at the start of the war, the 7.62mm M-14. The successor to the M1 Garand and the BAR, the M14 has the distinction of being the United States' longest serving rifle of all time.
Here, we have a beast of a bolt action, the M40 sniper rifle. This rifle has extreme range and accuracy, perfect for those budding Carlos Hathcocks amongst you.
Next up we have the M21. This is a semi automatic, accurized version of the M14, and is equipped with a telescopic sight. This weapon is used by a designated marksman to provide longer range supporting fire.
Sniping is cool and all, but what when an NVA squad come charging at you, it's time to bring out the other extreme. The Remington 870 pump-action shotgun to be more exact, a weapon so deadly effective that it's still used today by elite counter-terrorist units such as the German GSG-9.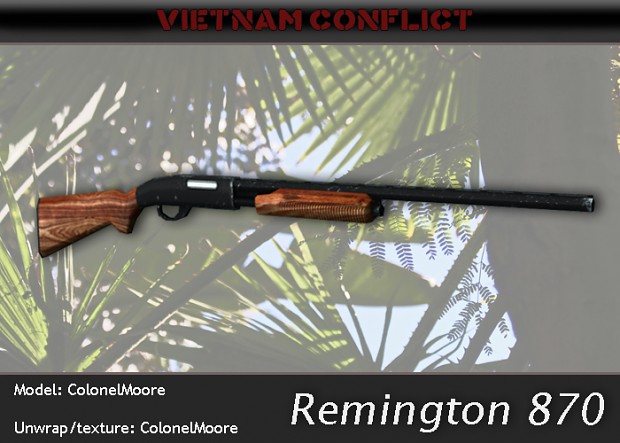 Finally we have the M20 SuperBazooka. If you don't have much knowledge in weaponry, you can still guess that if it has "super" in the name, it's going to deal some damage. This beauty got its start in the Korean war and can penetrate up to 11 inches of armor.
Well that's it for this month, we're working hard and on schedule! Tune in next month for some more news!