Over 1 Million Looks
Painters Guild generates random artists for you to hire. These artists are all unique: different hairstyles, clothes, hats, eyes, names, skills, traits and so on. Here are some of the artists the game can generate: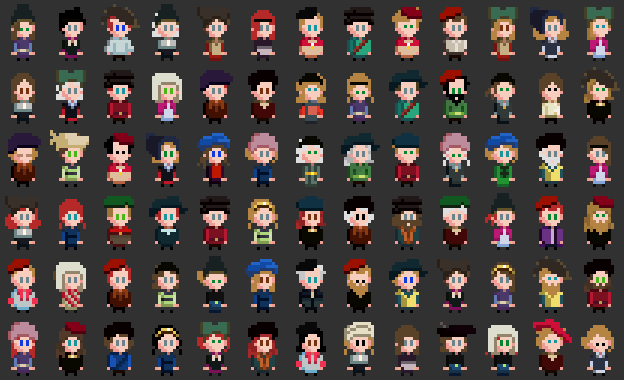 Artists also get older, growing beards and having their hair go gray. You can also customize your painters through the editor: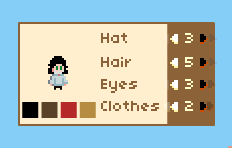 You can also randomize an artist in the editor, getting results such as these:

Great Painters
In addition to randomly generated painters, Painters Guild also showcases well known artists of the Renaissance such as Leonardo da Vinci, Michelangelo, Raphael and others. Here they are in order:



Leonardo, Raphael and Michelangelo.
And that's all for this week's news! Just wanted to show you the progress on the artists.
Follow us!
Follow us on twitter to get more updates, images and gifs of the game!
Thanks!