Painslayer 1.2.0 update contains a couple of new features and a number of fixes.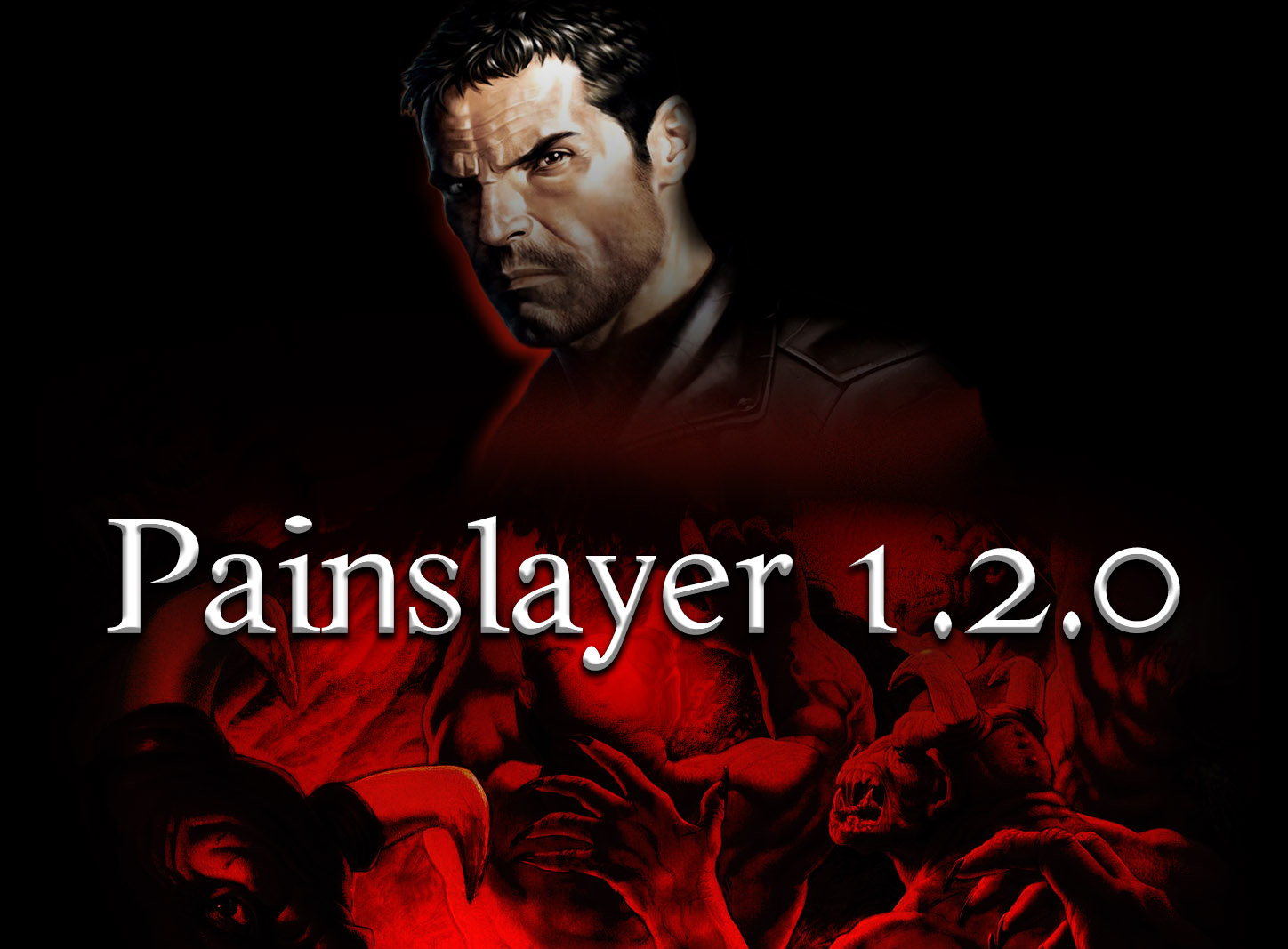 GZDoom 4.7.1 is recommended. Not tested on LZDoom.
How to play: Github.com
Copyright and license information: see Readme or COPYRIGHT.txt in the archive.
Changelog
Fixed
Fixed Mega Soul not providing any armor on pickup.
Fixed Golden Cards not refreshing on map change.
Fixed shattered corpses of flying monsters floating into the air .
Fixed and issue where, when the player has Weapon Modifier, the Electro beam would jump from the original monster to the surrounding monsters only when the player was close enough to that monster. The distance check was incorrectly based off the player's position.
Added
Implemented a feature that allows refreshing the number of Golden Cards activations by paying gold. If you've used the cards in the map, you'll be able to click a button at the center of the Tarot board to refresh the activations. The maximum number of activations is 1 by default or 2 with the "Forgiveness" Silver Card equipped. The refresh cost is always equial to the purchase cost of the currently equipped golden cards combined.
Added Painkiller crosshairs and a visual crosshair selection menu under Mod Settings.
Added an indicator for currently equipped cards to the HUD (can be disabled).
Added an indicator of the remaining Golden Cards activations to the HUD.
Changed/Improved
Electro will no longer be able to trigger the enemy's painchance if they were damaged by it not very long ago. This nerf especially affects Electro Disk, so that it can't be used to stunlock bosses into oblivion by stacking multiple disks on them.
Added a safeguard for Electro and Flamethrower so that they won't cause VM aborts if the monster's Death state sequence is 0 tics long.