When I deploy my Unity apps to Desura, I need to submit the Mac builds as DMG files. I pieced together my own process for this after doing a little bit of Googling. It has to be done from a Mac.
Pre-requisites
- "iDMG" - iDMG is an app that I found on Macupdate.com . It creates a single DMG file from a folder of files. It's been a while since I downloaded and "installed" it; but when I need it, I can find it in my Applications folder on my Macbook.
Process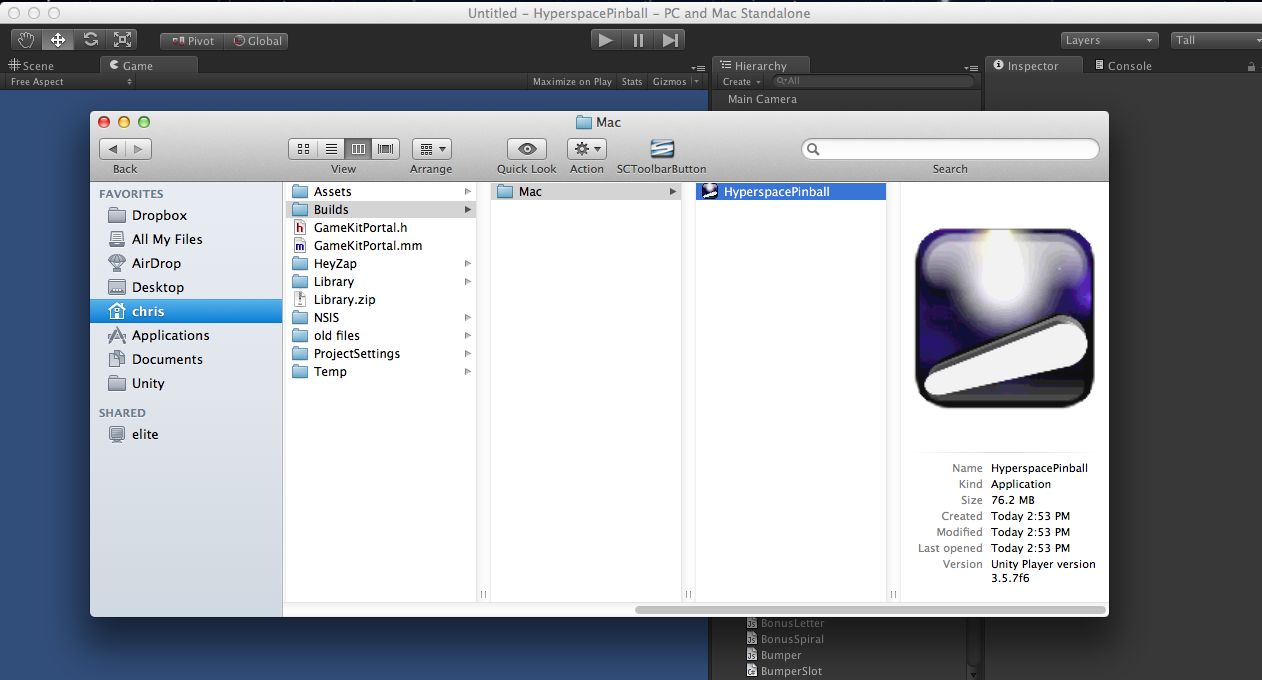 1. Build the Mac app with Unity.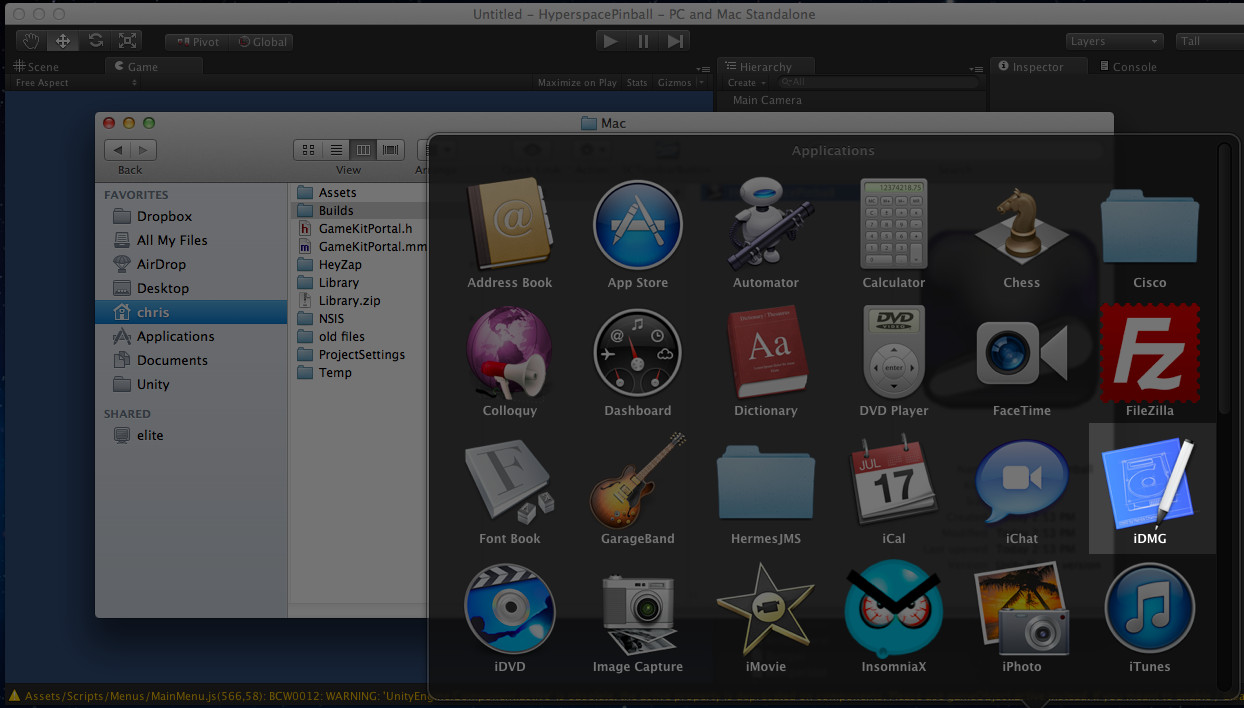 2. Go to your Applications folder and run iDMG (or run it for wherever you put it).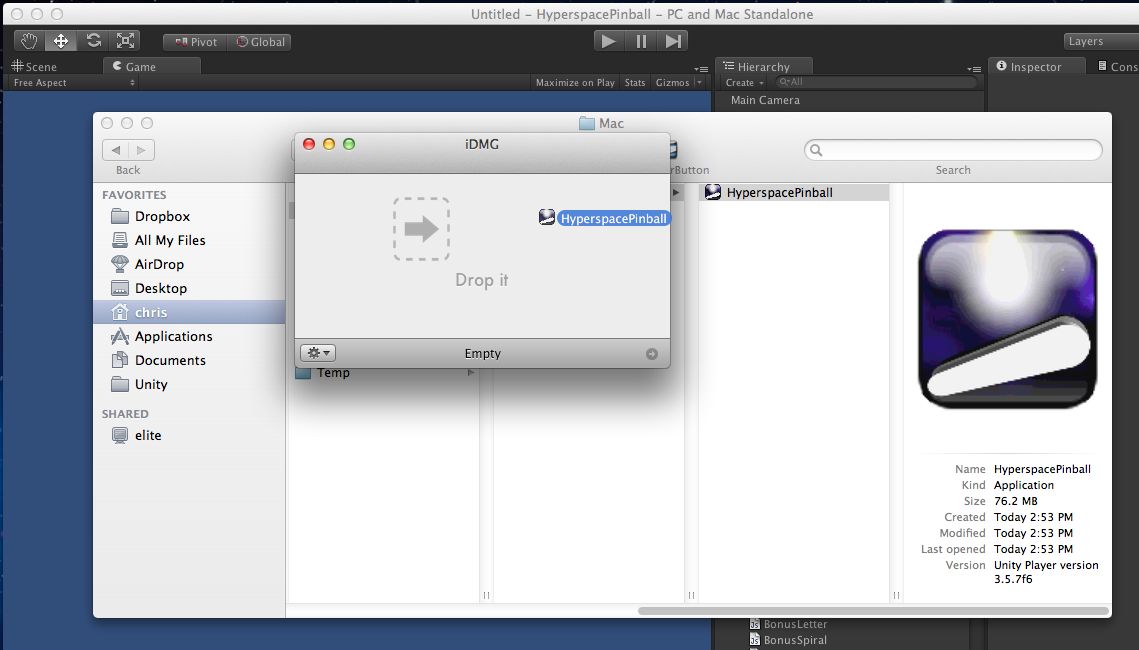 3. Drag the generated Mac .app file into iDMG. A .app.dmg file will be created.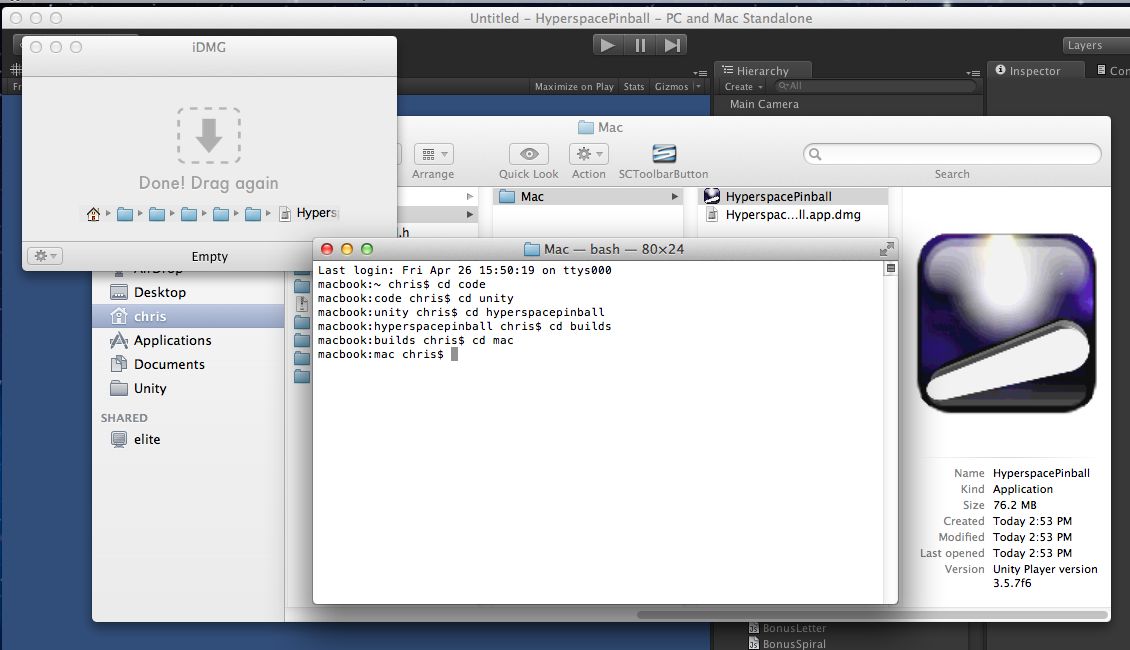 4. Open a command shell and browse to where the generated .app.dmg is from step 3.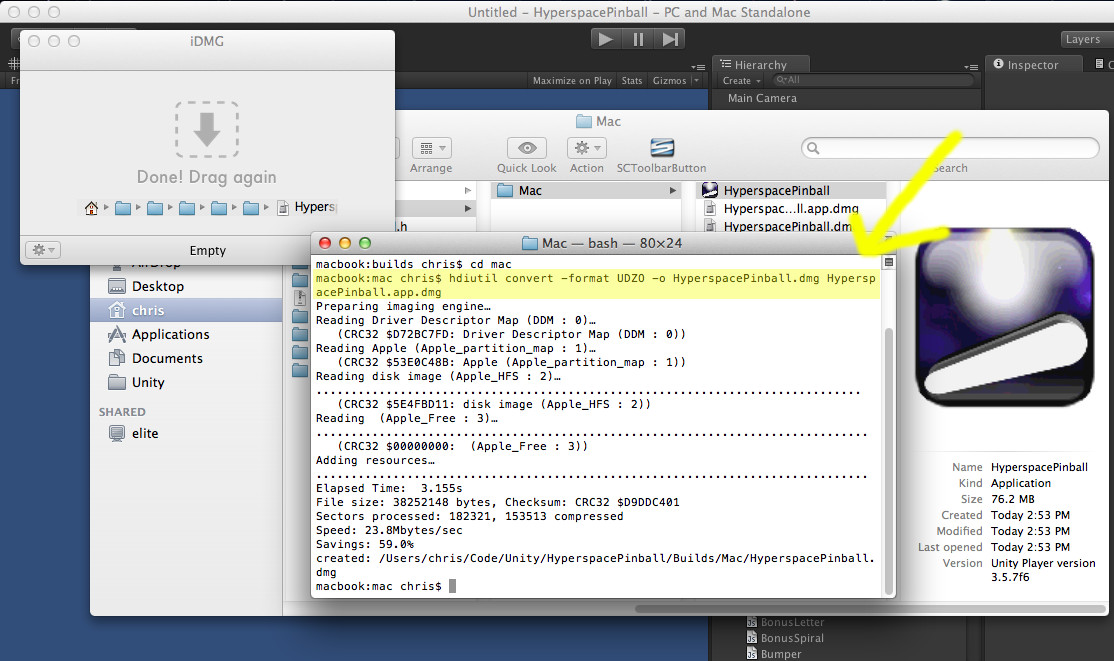 5. Type in hdiutil convert -format UDZ0 -o yourgame.dmg yourgame.app.dmg
6 (Desura users only): Upload the generated yourgame.dmg to Desura.
That's it! If you believe I did anything wrong, comments are welcome!
This article has been provided by Gamieon/Christopher Haag