Here is the latest update for the prior Pacific 1.5 that was released together with the current version of 'Fall of Berlin,' 'Ring of Steel: Abandon all Hope,' and 'Vendetta: Darkest days' mods.
To put it simply, this 1.6 is a replacement for the old one. And of course, this new version can be played together with all the mods I have mentioned above. Just replacing the 'old' 1.5 with this new version would be fine enough.
Also, I hope this version (along with all the latest versions of our overhaul mods I had mentioned above) should be able to play with any versions of COD WaW on PC (Steam and Non-Steam users).
Download the 1.6 ver from here:
Moddb.com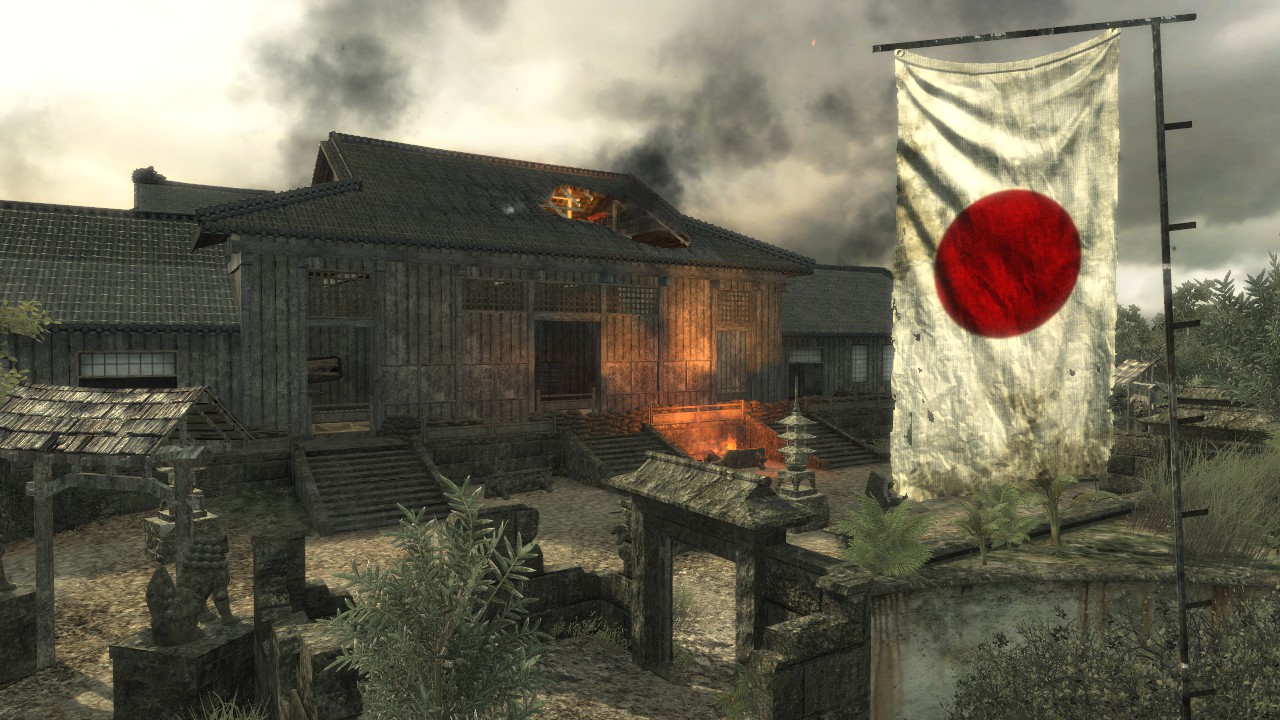 ---
Details
- Add more variations for US Marine's facial models.
- Some re-arrangement on US faction's weapons. Also, remove and slightly decrease the appearance of handheld 30 cal (which should be M1919A6) from some missions.
- Few re-arrangement on Japanese models in some missions, and a little change on Japanese uniform insignia.
- Add Japanese IJN (Navy) cap texture, few of them will randomly appear in a few missions.
Based on the fact there were IJN (Japanese Navy) personnel in the Battle of Okinawa, and (possibly) few of them on the Peleliu as well.
- The old experimental mods (iwd files) that can be played together with the main mod (Pacific 1.6). The list will be shown below.
- 2 new minor mods made specifically for Semper Fi mission (Chapter 1). The list will be shown below too.
- The realism WW2 Shuri castle textures will be officially included within this mod.
Old (experimental) mods:
1. zzz_CREDITS3 - Bonus at the 'credits' section (updated).
2. zzz_INTRO - Remove date settings from some of the missions, just to create some more sense of logic and realism to the storyline.
3. zzz_LOADOUT - A custom starting weapon loadout of mine, just a little change in a few missions.
4. zzz_NAMEedit 1 - Additional surnames for AIs, especially for US and Soviet units.
5. zzz_NAMEedit 2 - Similar as above, but change the "Pvt., Cpl., and Sgt." into "Enlisted and NCO" only for regular AIs.
New (minor) mods:
1. zzz_IJN - Change every IJA (Japanese army) into IJN (Japanese navy) troops.
2. zzz_USmakinhelmet - Change HBT camo on US helmet into a plain greenish one.
***Note: For historical purposes, I'd recommend using both of them ONLY in the SEMPER FI mission (put in the same folder with Pacific 1.6, mod.ff, and other files).
Base on the fact that defenders of the Makin Atoll are Japanese navy personnel (51st base guard force from 6th Yokosuka SNLF). And the attacker got a plain greenish camo on their helmet (mix with a regular non-camo helmet).
Also, I put both files inside the 'For Semper Fi mission' folder.
*****Now for newcomers, please read our instruction before you install both mods carefully. And you can BACK UP your own 'player profile' just for precaution, in case they cause an unpleasant thing to your PC.*****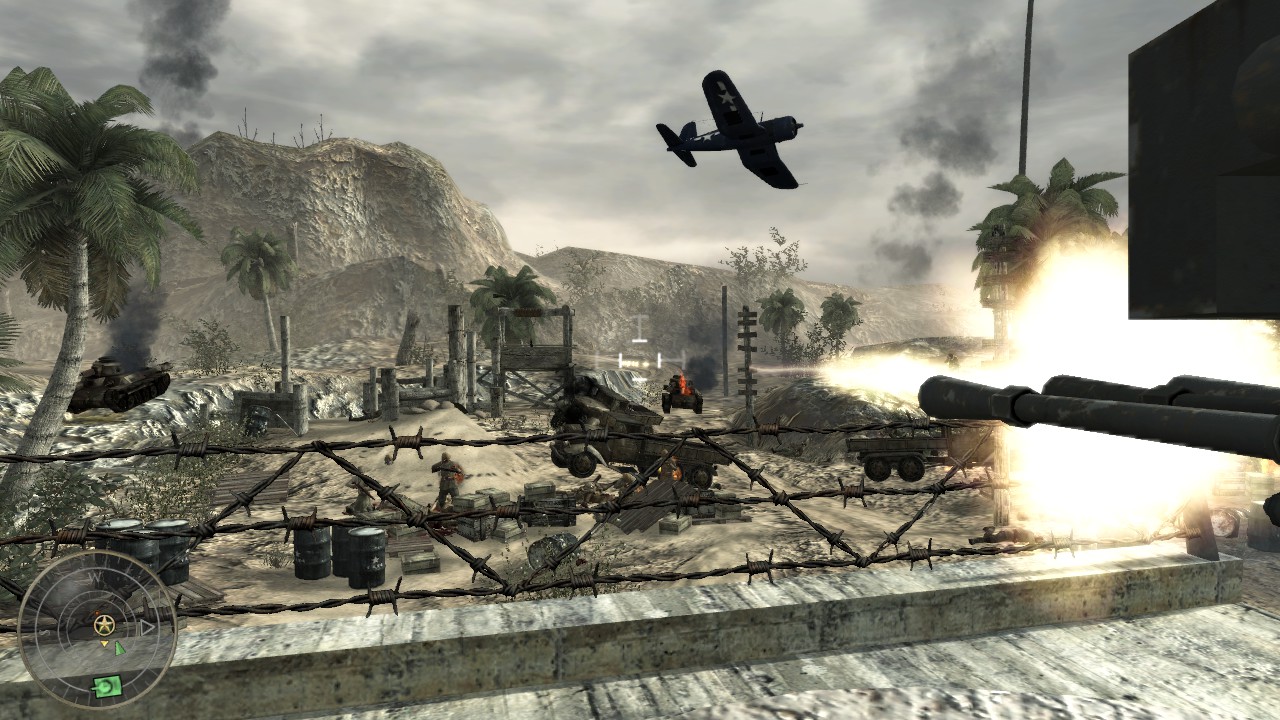 ---
Credits for mod.ff and other compliments: warrior300 (formerly deathwarrior700).
Credits for textures: War_Crimes (many of wonderful textures belong to him), MasterJames aka SPLinT_CeLL, and MadIvan18.
---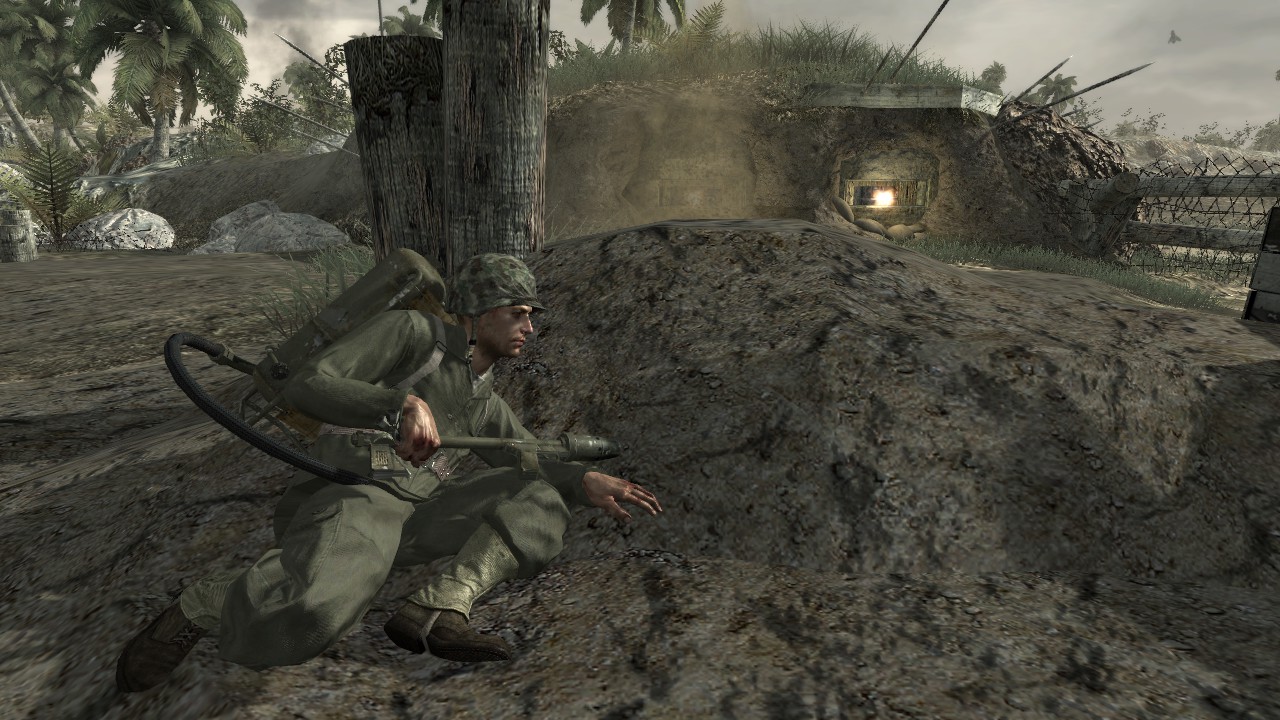 In order to play for the best historical experience:
'Semper Fi' (mission 1) = The updated Pacific Theater 1.6 version with "zzz_IJN" and "zzz_USmakinhelmet"
'Little Resistance ~ Vendetta' (mission 2-4) = Vendetta: Darkest Days 2.3 version(s) -> Moddb.com
'Their Land Their Blood ~ Blood and Iron' (mission 5-8) = Fall of Berlin mod 3.4 version -> Moddb.com
'Ring of Steel' (mission 9) = Either Fall of Berlin 3.4 or Ring of Steel: Abandon all hope 1.3 version' -> Moddb.com
'Eviction ~ Downfall' (mission 10-15) = Fall of Berlin mod 3.4 version with Kriegsmarine Naval Infantry texture mod (inside 'For Heart of the Reich and Downfall' folder).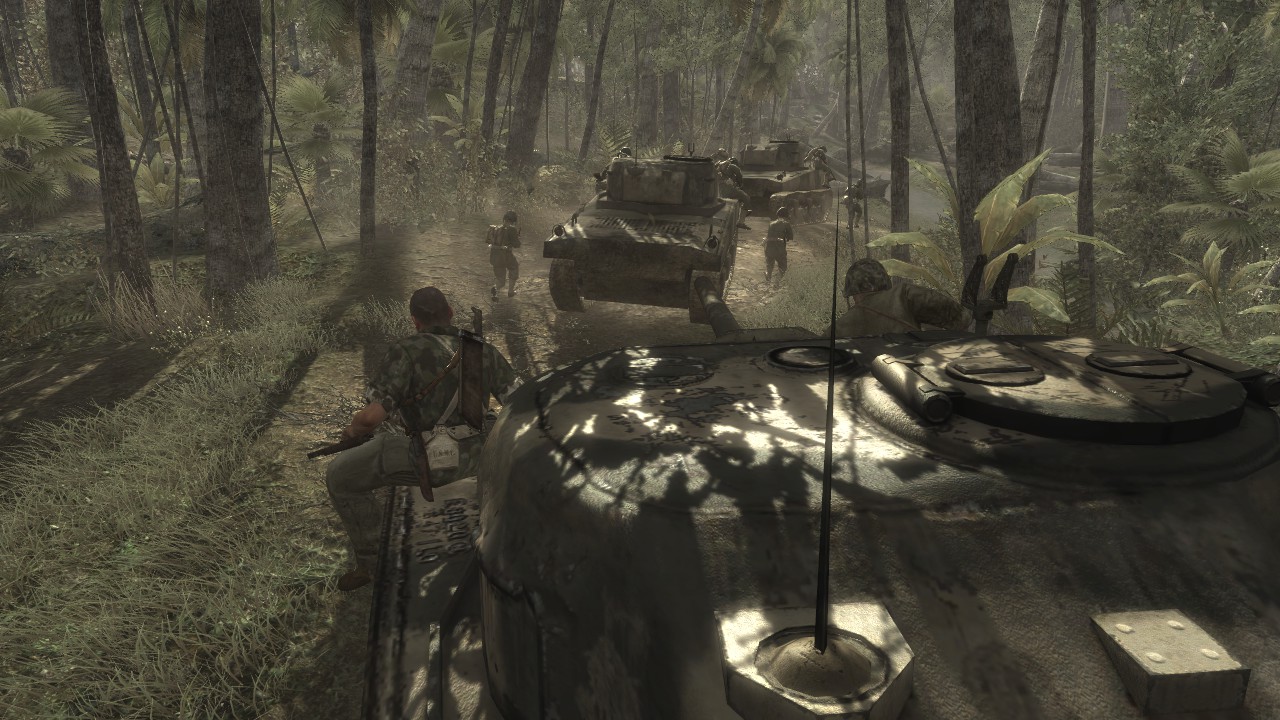 ---
BONUS - 1) 'Breaking Point' walkthrough video for this mod (1.6 version) by 'Luna':
---
2) [UPDATED] 'Blowtorch & Corkscrew and Breaking Point' walkthrough video for this mod (1.6 version) by 'AFGuidesHD':
I guess that's all, folk! Please contact me right away if our mod caused any problem. And you can review our mods anytime if you're interested.
FeReise