Hello adventurers! Please share your feelings and give us feedback on what you think about our very first gameplay trailer. We have been working so hard to get the game ready (soon we will share a Demo!) - also we have been preparing for two big campaigns.
We need your support on both Greenlight and Kickstarter! Please consider voting and backing us by using the links below;


Sail the seas. Turn the tide. Save the world.
Explore the shifting seas of a strange realm. Fend off starvation. Fight terrible foes…or befriend them. Recruit lost souls and learn their histories. Recover lost artifacts and rediscover lost knowledge. Take part in stories of the absurd and the tragic, the magical and the mundane - intimate, epic, and never the same twice.
Ready to embark?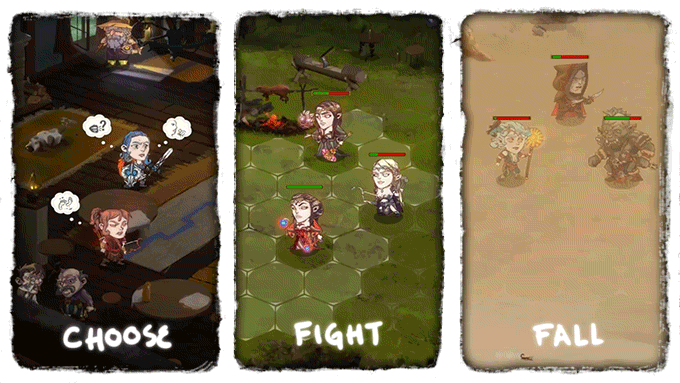 CORE FEATURES
A huge, dynamic world to explore, ruled by a number of races in constant conflict - it's up to you to help or betray them
Challenging and addictive turn-based combat - careful strategy and cunning skill combinations are the key to victory against your foes!
Permanent hero death, procedural world generation, and high replay inspired by classic roguelikes
Interactive story encounters where the choices you make and the allies you recruit ensure no two journeys are quite the same
Unlock new classes, weapons, trinkets and skills as you progress in the game
Beautiful hand-drawn art of of 9 player characters, 36 combat companions, 80+ enemies, 80+ NPCs, and 100+ locations