Hey everyone, I've started work on adventure mode which will be randomly generated levels where each time you play it will be a completely different level. I would have showed it off earlier but up until now it was just a bunch of messy algorithms. As you can see in the GIF below I have random corridor generation which branches and sprawls out in every direction, but don't worry the end product probably won't look as confusing/daunting to navigate through.... probably. The next step will be to add big rooms and have them join up nicely. Once it all works properly on 2D tiles like it is now then I will convert them into proper 3D rooms.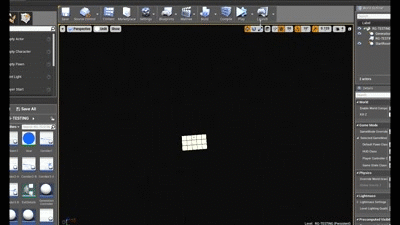 The gameplay will be a bit more complex than simply running through a maze though. There will be certain pathways which are blocked by locked doors or are maybe just pitch black. You will need to find keys and light sources to progress. You may also stumble across objective rooms where you must defend a generator from attacking mobs otherwise the whole level will descend into darkness!
More info and progress will follow as it happens.
Ben
Lead Dev