Tired of the old, grey paint scheme for your mobile home among the stars? Worry no longer! for today we're introducing paint schemes for ship interiors!
That's right folks, as of today we are going to let you colour your ship interiors by choosing from a variety of colour palettes. In the ship editor, a new paint button has appeared on the right hand side of the screen. When placing new blocks, they will automatically be coloured in the currently selected colour scheme. But you are also able to change the colour of existing blocks by clicking on them while the paint mode is active. You are able to give each individual block a different colour scheme. We've had some fun testing this new feature and we cannot wait to see what you guys come up with!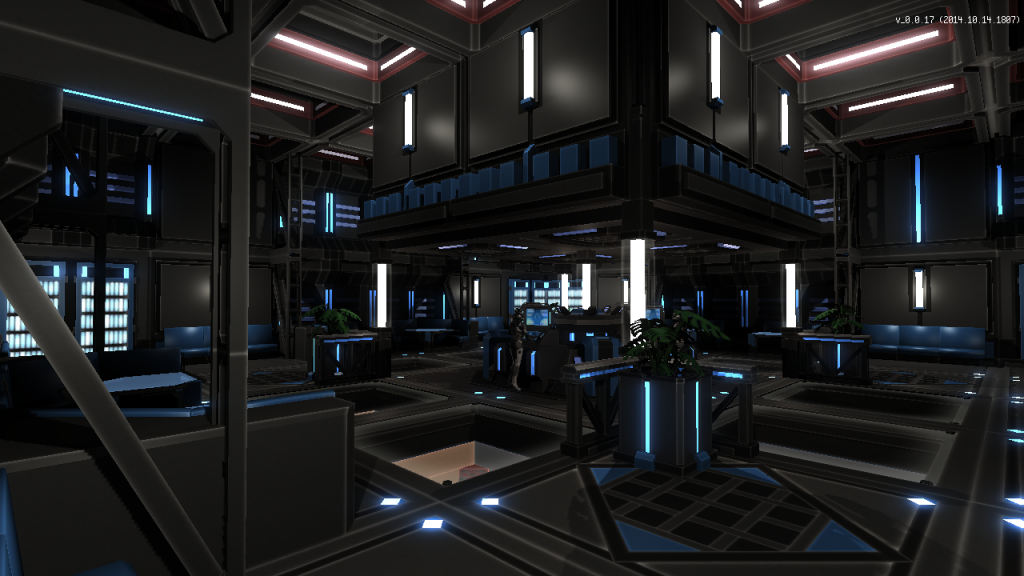 I can already hear you asking: "But what about ship hulls?". Well, those are coming in the very near future. But in this patch, we had to focus on interiors to make sure the tech was working as intended. Now that we know it does, we can start to focus on ship hull paint in an upcoming patch.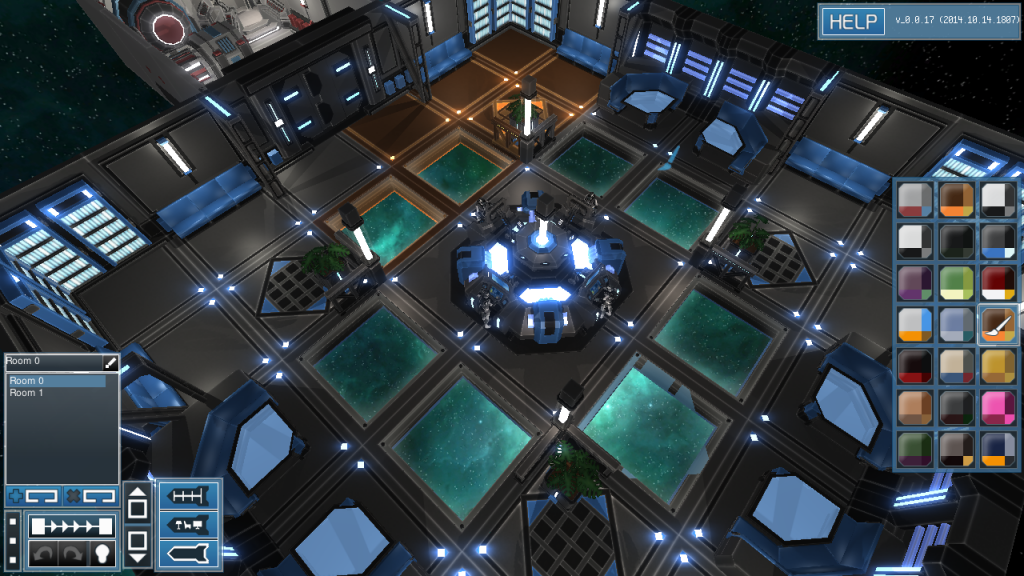 But that's not all, we are also introducing the first stage of targeting. For the moment it means that the space station and every player ship will have target markers. This is to make it easier for players to find each other and to make it back to starter station. Eventually, we intend to allow players to highlight ships and other objects in space.
In addition to the new features we have also implemented a few bugfixes, chief among them are bugs that crashed servers after a while. We have tested it and servers should once again be functional, of course if you are hosting a server and have found it still crashes after this patch we'd like to hear from you.
We hope you enjoy this new update, and if you have any more suggestions for colour palettes and other features we'd love to hear from you on our forums, Twitter or Facebook, whichever you prefer.