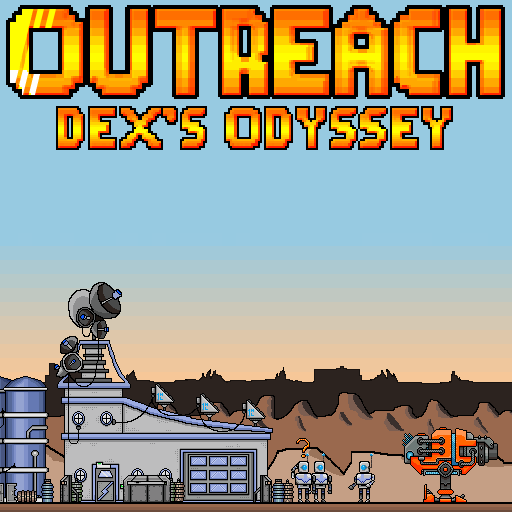 Hey everyone!
It has been a long and crazy trip over the last few months and I just wanted to give everyone an update.
Game Status:
It is FINISHED! The game is officially done and ready for release. We sent it to Apple and are currently in the review stages of the Apple submission process and are awaiting their response. We have a tentative date set for November 5th if everything works out! If you know of a reviewer or are a reviewer we would love to talk to you/them about OutReach so drop us a line here outreach.dex (at) gmail.com !
OutReach: Dex's Odyssey is packed full of goodies.
As it stands the game has:
8 Levels
6 Cannons
6 Robots
12 Upgrades
14 original songs
4 Cutscenes
and A Ton of Props for you to crash into and bounce off of!
We are so grateful for all the support we have been receiving and can't express to everyone enough what that means to us. The Kickstarter was a great success as well and we already sent the game to our backers along with all their rewards for backing us. Thank you everyone!
We are looking into options for releasing OutReach on PC. As it stands, we have it up on Steam Greenlight at: Steamcommunity.com and we are trying to get it out to other digital distributors. We know this is not really the platform for this type of game but we just want everyone to have a chance to try it out. We really enjoy it so we want others to enjoy it as well.
Prelude Status:
The prelude is in final edit right now. My grammar is not perfect and sometimes I get lost in thought so I just write and write and write until I don't remember where I was or what I was doing and then the sentence has gone on forever and... Wait a second, I just did it again didn't I? Sorry...
ANYWAYS, the prelude will be posted as soon as it's finished.
That's it for now! Thanks for stopping by.
-Bair