A few days ago we got back from PAX Prime in Seattle!
It felt really strange being in another country, though everyone we met was really nice and welcoming. I had drinks with people from Nintendo and Ubisoft, met the guys over at Yacht Club Games and had a chate with heaps of other developers!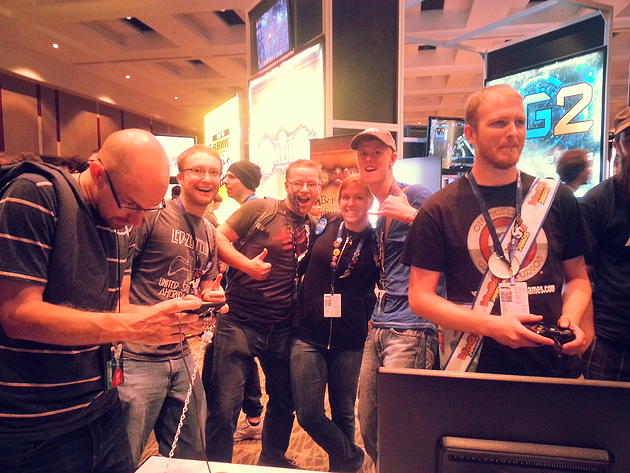 We released Stormworm 4 days before PAX, but kept it on the hush-hush, because it seemed like the right thing to do. Was trying to get some news up on here just beforehand, but it kept getting archived probably due to the fact the preview image had the PAX logo on it.
We had a few people come around every day to chat with us and solidify their place in the highscores of the game. Certain people who played it, might even see their names somewhere in the game aswell...
For now the game is only available on the Play Store, but over the next month we are working on the iOS and Windows Phone builds aswell as getting it onto steam greenlight!
Check it out if you have the time!
Play.google.com