Hello, folks. The velociraptor in Velociraptor Job Interview Simulator Pro has an apartment which he calls home. Here are some preliminary screenshots of it. What do you think? Is it dismal enough? Now, I don't want you guys getting the impression that our entire game is going to have some kind of depressing vibe. It's a fun, upbeat game, but this is the apartment of a guy who's been hit hard by the economic crisis. I like to run things by our adoring public, so post any feedback you might have.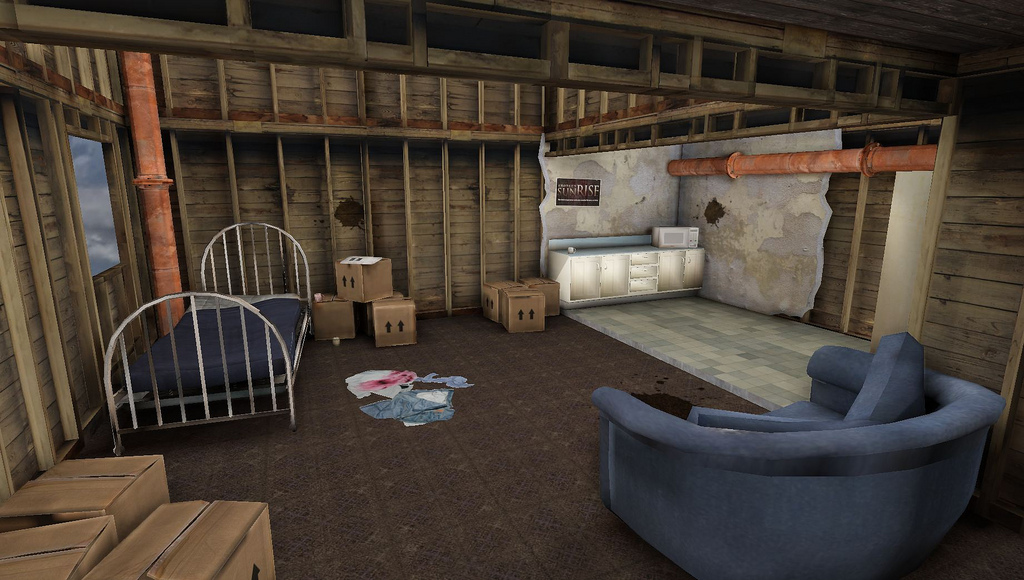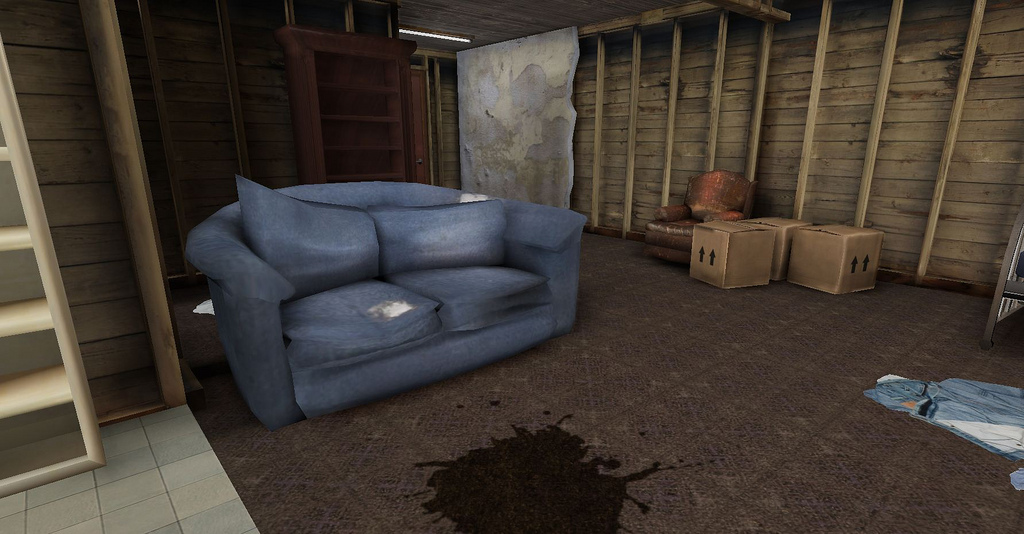 The obvious question is, "is the raptor going to upgrade as he eats his way up the corporate ladder?" That's a yes.
In other pertinent news, yes, Ross Scott will be voicing the raptor. Everyone applaud Ross.