Today we are glad to annouce that we have the second command mech just about ready to start animations on.
This thing is 18 tons of metal and human. Armed with a circular blade and a fist of doom, this command vehicle is ready to lead the Iron Masons to victory.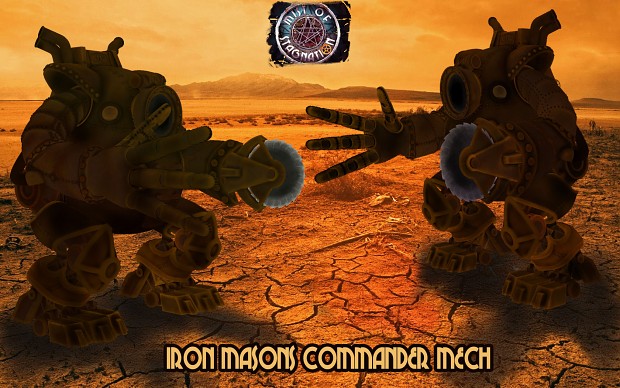 We are still working on the texture, right now it's mainly a color test with normal maps. Keep in mind, these command vehicles are about 2.5 times the size of a soldier on the battlefield, so if you plan on taking one of these on, you better bring back up!

We will be releasing our next tutorial in about a week, so be sure to subscribe to our youtube channel.