A few months ago David and I were interviewed by Richard Moss who was writing a piece for the new gaming website Polygon. The article is now posted and provides incredible insight into our 10+ year history of making gaming sites which includes ModDB, IndieDB, IndieDB, Desura and IndieRoyale. It was quite a shock to read the article at first because Richard was so easy to talk and laugh with - I must admit I didn't expect half of the stuff we discussed to be in it. But for the most part it all is, so it is an incredibly honest and detailed history of all the things we've done, decisions we've made and challenges we've faced over the past 10+ years trying to carve out a niche in the gaming community that we so love.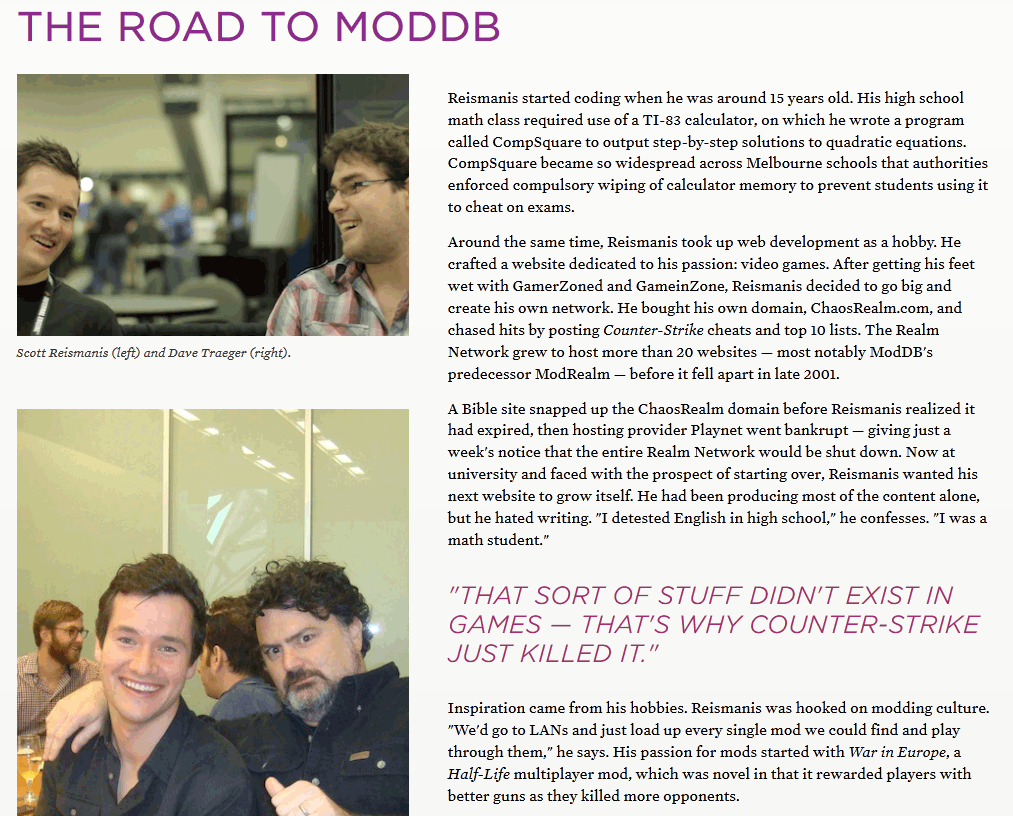 The article is entited DesuraNET's quest to make a better indie community and I encourage everyone to read it (it is quite a long read). Some of the key headlines included in the article are:
Thanks again Richard and Polygon for the opportunity to be featured on your site, it is a great honor.