We got some progress with the new update, we finally worked out a shop system, which allows you to buy new hats and maps with the collected candy.
See screenshot ->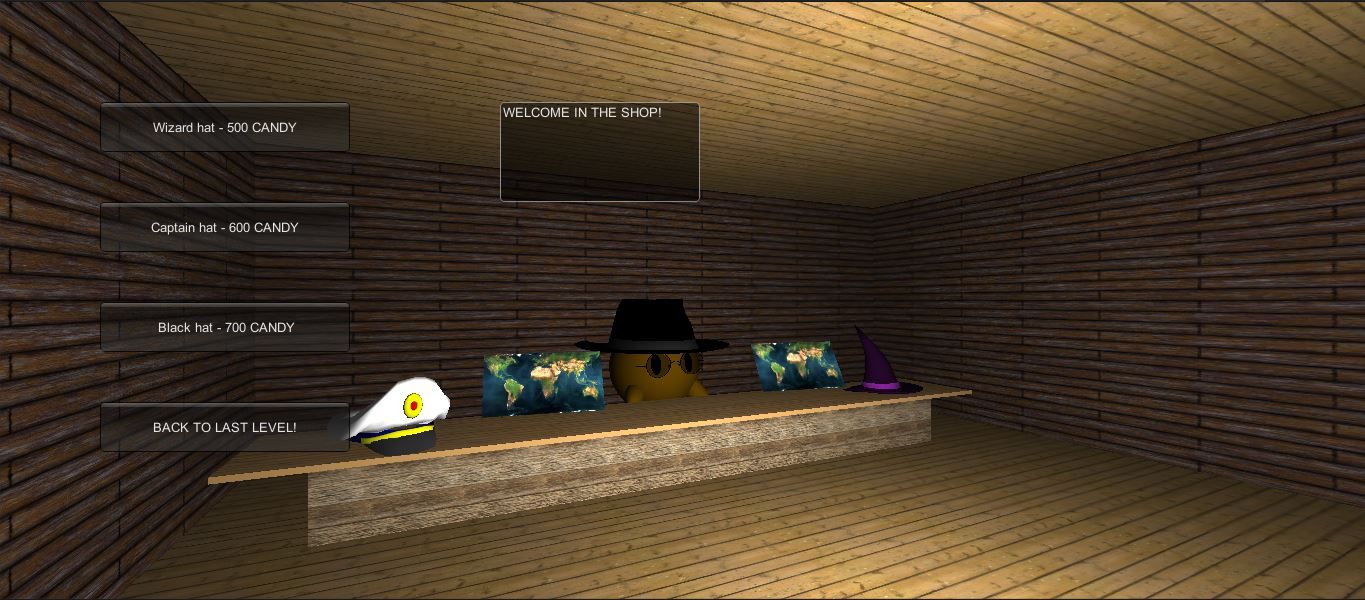 We also added a new inventory system that gives you the possibility to change the accessoires ingame. Other levels and chapters are also planned to be added in the update.
The update will fix some bugs regarding the enemies and thats it for now. We hope to get the new update out in the next days.
i-like-c