Our postapocalyptic world have many cool creatures.
Large and beatiful lizard "Tryoshka"
«Tryoshka» is a sand lizard (Lacerta Agilis) mutated under the influence of radiation. Unlike its ancestor species, it has three (less often two or four) tails appending to the rear end of the body. Its size is different as well: Tryoshka's length may reach up to 2m (together with the longest of its tails).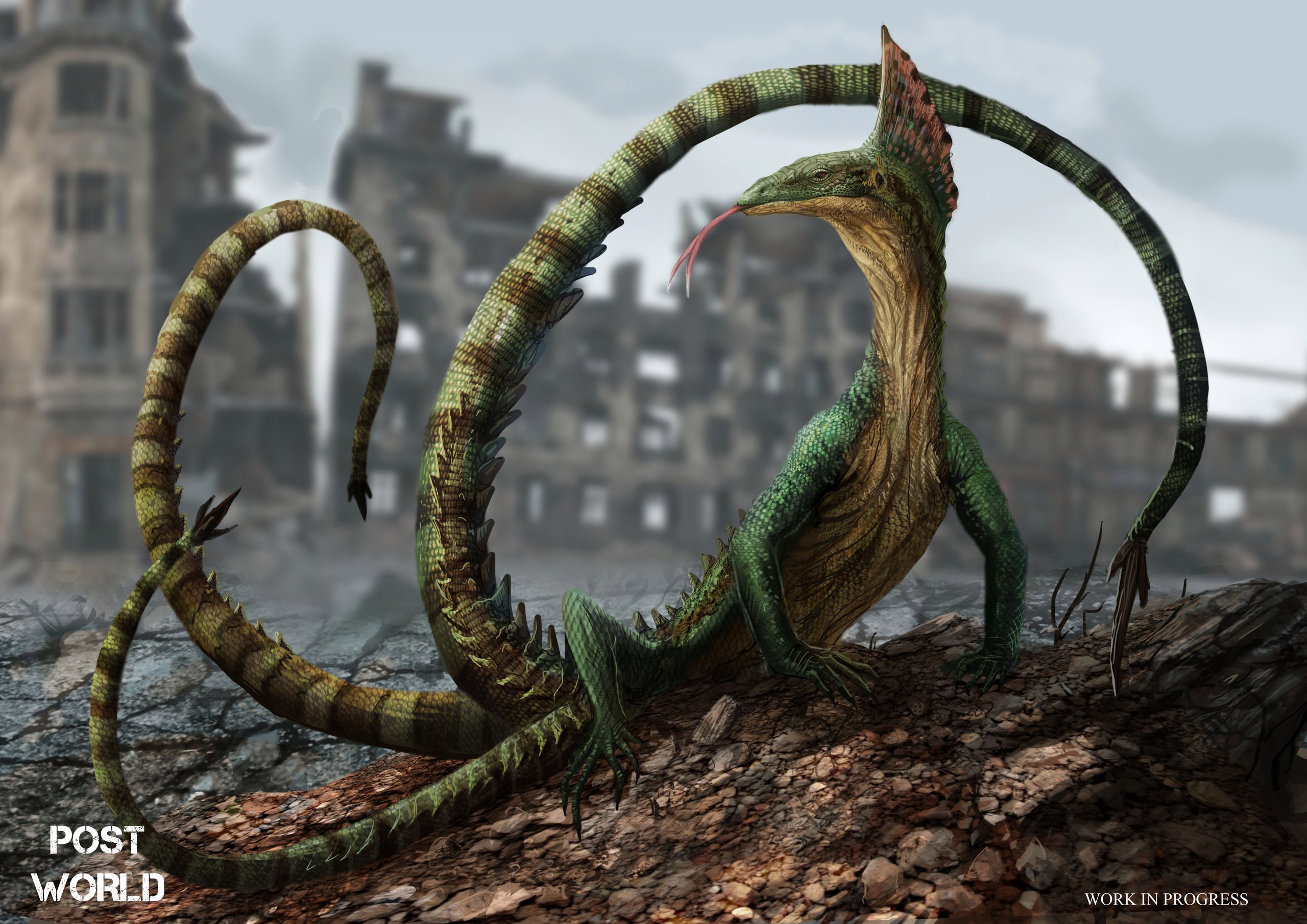 and the arghh version: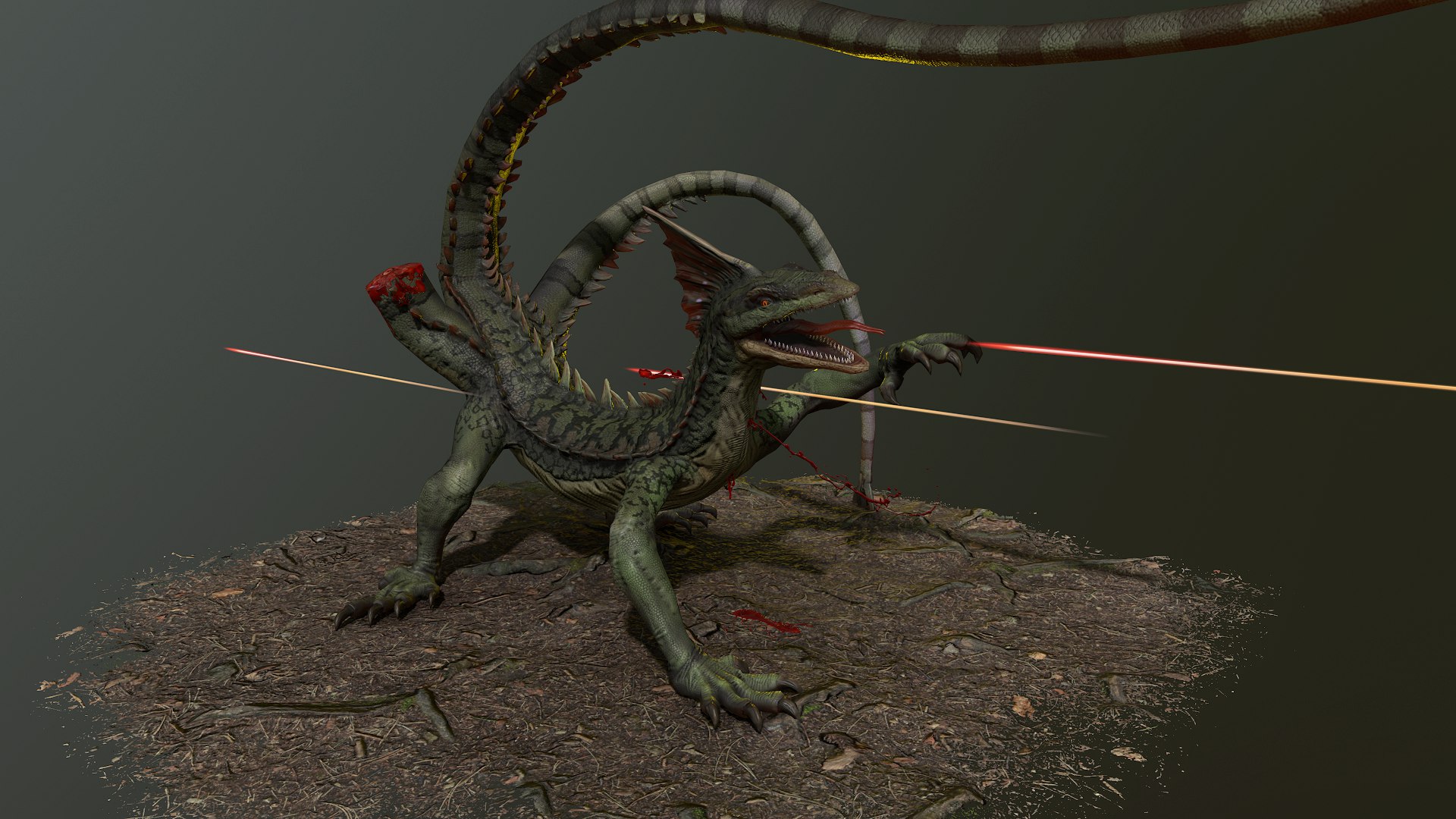 Big and majestic bull "Bonebreaker"
"The Bonebreaker" (aka Bunny) is a very large mutant. He looks like some kind of mix between a bison and a bull. He rushes at everything that moves trying to crush and smash it and that works flawlessly for him.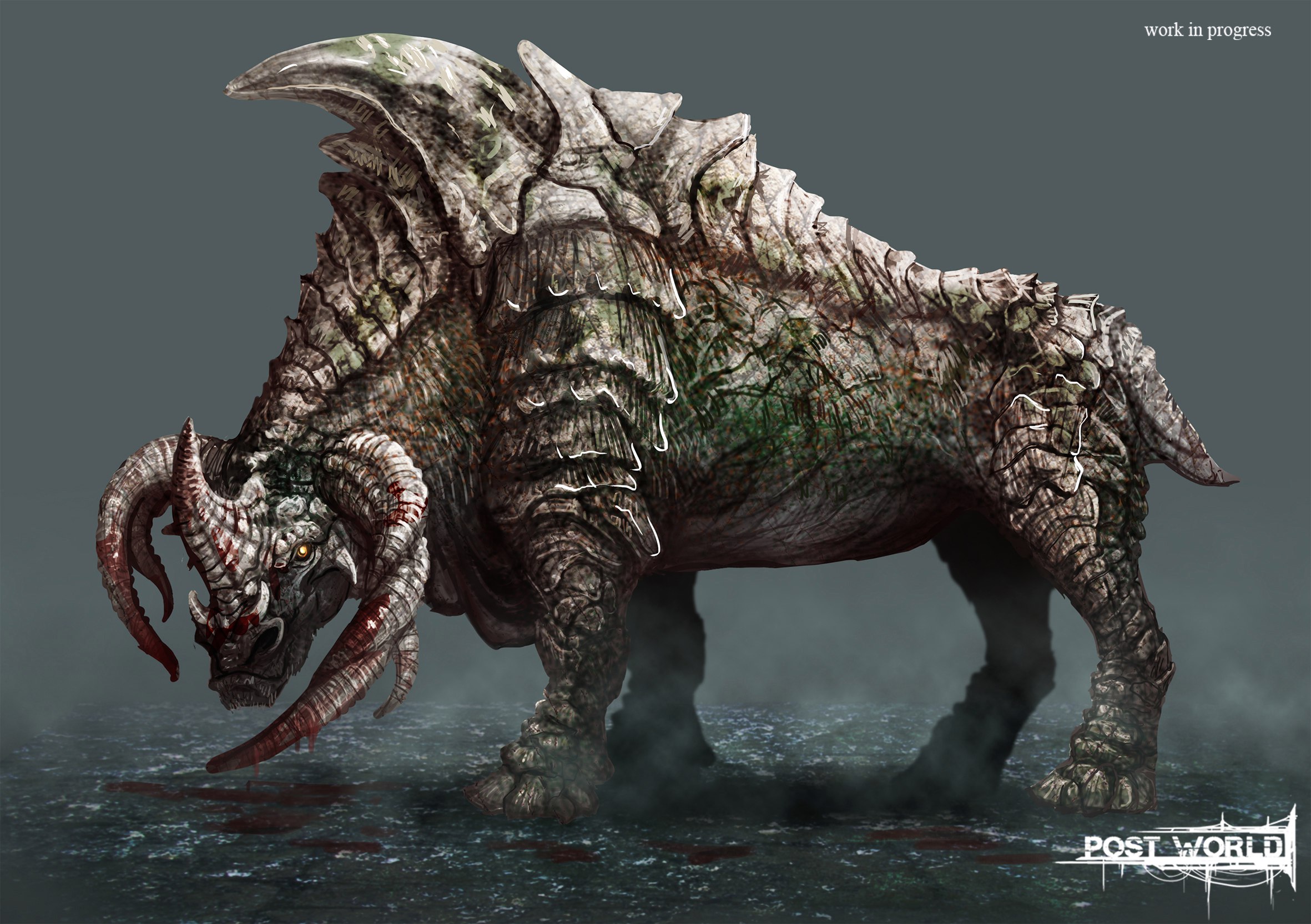 Fearsome and lovely bear "Winnie the Pooh"
"Winnie the Pooh" is an "exception" to the Neolepra virus infestation which usually kills the creature. The most important thing you need to keep in mind is creature's asymmetry since this is the most common mistake of fallen survivors. Left forepawl of this creature is much longer and more powerful than the right one. The same observation is true for the legs. As a result the bear looks like wounded and not dangerous enough.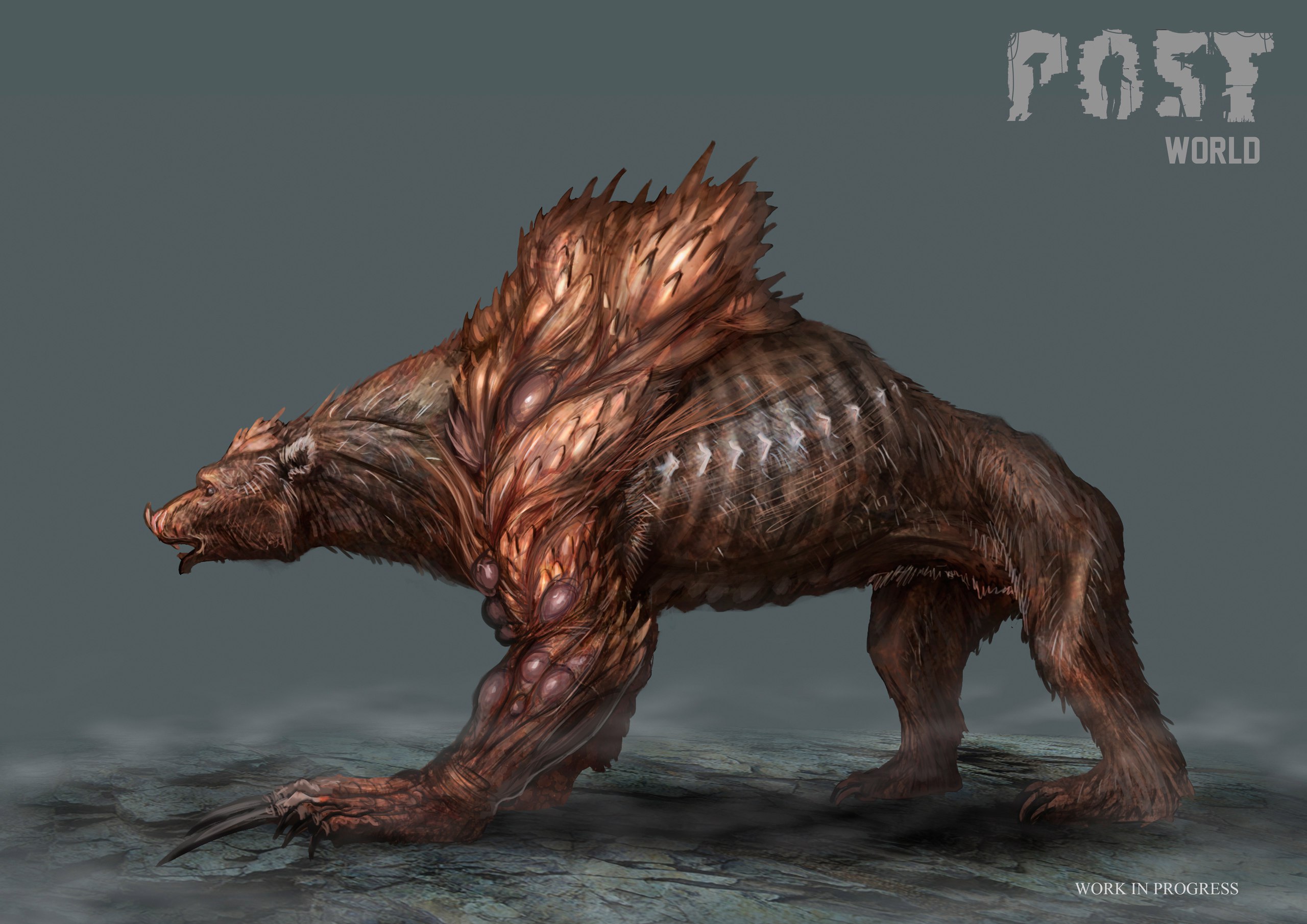 Deadly and ghoulish spawn "X"
No surprises "X" looks like alien creature.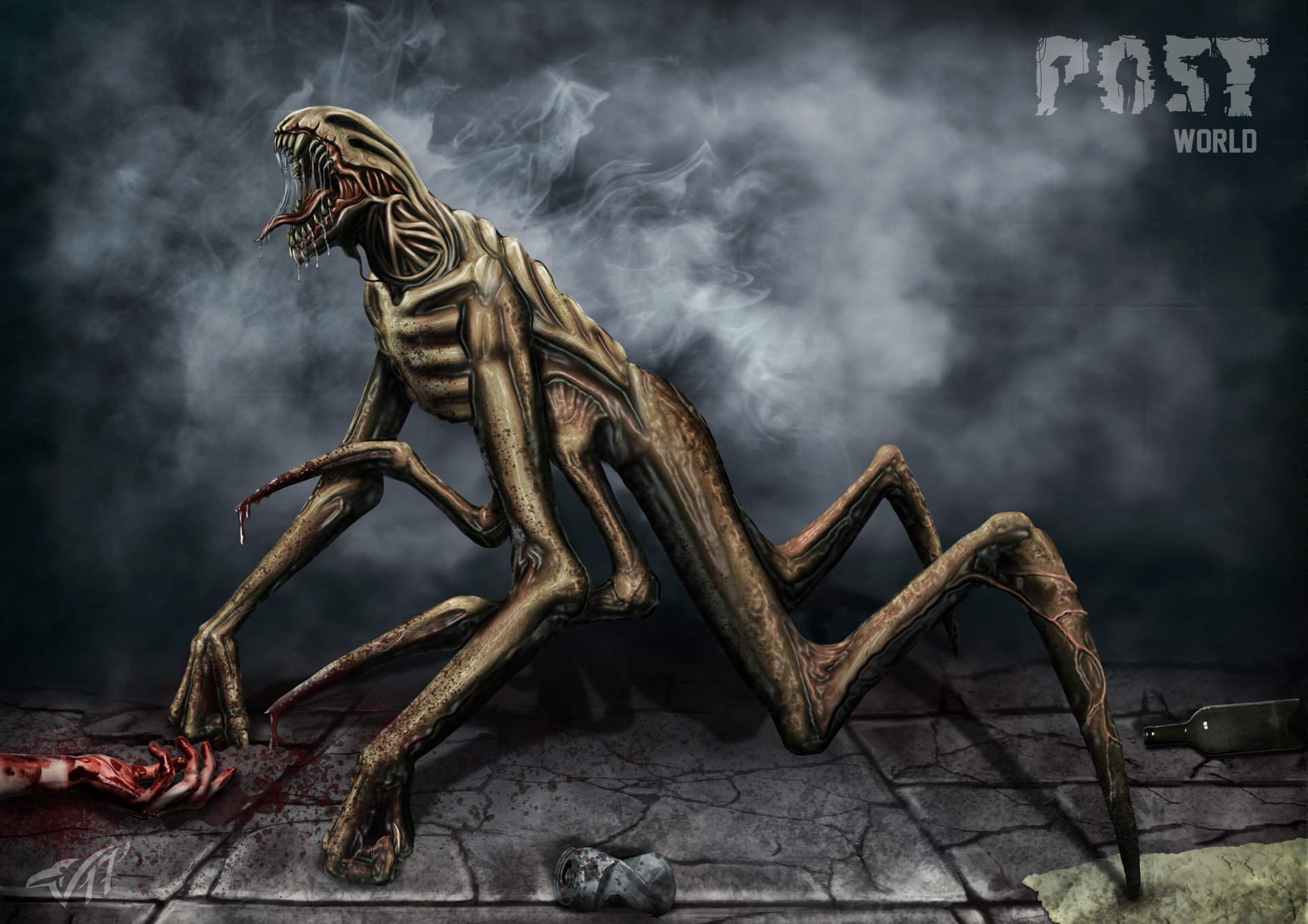 However that is result of several factors highly influenced the mice!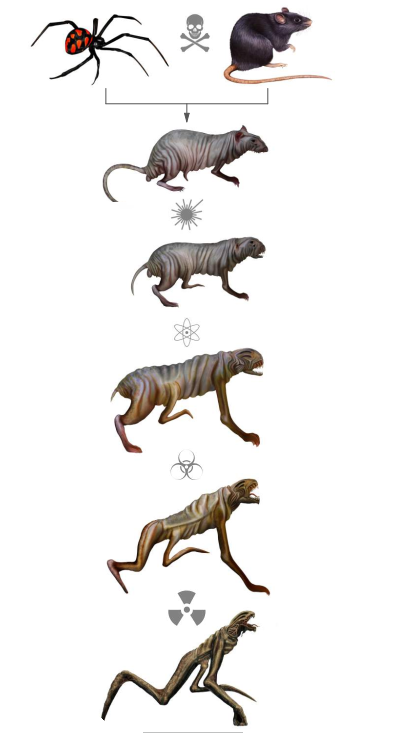 Next time we will tell you about our factions who control POSTapocalyptic World.
POSTWORLD team