Hey Everyone -
Apologies for the delayed update - Ash had to hibernate for few weeks or so to recover from both Gamescom and PAX Prime :P

Randis, Nick, Sem, Mark and Aaron have been working almost non-stop adding content, optimizing layouts, fixing bugs, and getting DFS ready for internal BETA testing. Once we feel confident that the game is in a good state of polish and fun we'll then commence our Closed BETA! We do not have any dates as of yet but please stay tuned. We are working as hard as we can to get DFS ready.
Slacker Backer Campaign Wrapping up!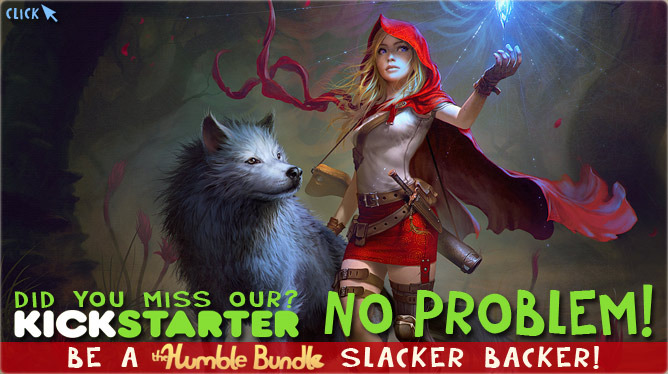 As we push to commence the beginning stages of Dragon Fin Soup BETA, so must the SlackerBacker Campaign come to a close. :(
Once again, an incredibly huge THANK YOU to all of those that have supported the Grimm Bros team in our Kickstarter and SlackerBacker campaigns to make Dragon Fin Soup! The last official day to participate in the campaign will be Halloween -- Friday, October 31st.
Crowdfunding Update
Grand Total raised to date: $129,335 (Including Adjustments & Add-ons)
Just $645 till our next Stretch Goal: Playable Zombies, Mummies & Ancient Tech Armor!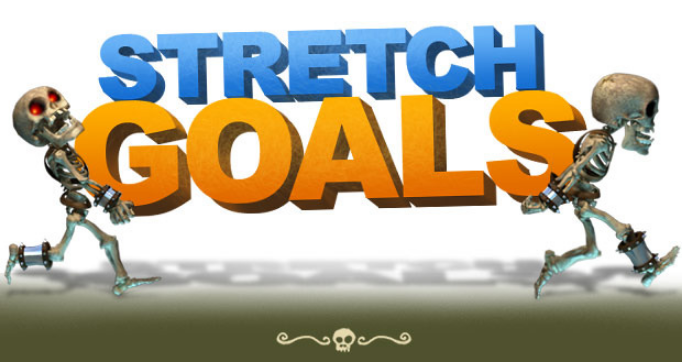 Once the Slacker Backer Campaign wraps up we will transition to our new Online store, where we will be be selling lots of cool goodies that will help support Grimm Bros development efforts.
Kickstarter & SlackerBacker In-Game REWARDS! Oh My!

The time is drawing near for us to send out surveys & setup forums pages for our Backers to get their In-Game Rewards! This includes: Your Name in Credits, Monster Names, Ghost Names, Exclusive Pets, Design & Name a Ring/Weapon, Grimm Caricature, and Zombie Portraits!
If you haven't already - please sign up on our Dragon Fin Soup Dev Forums to be able to participate in design discussions: Grimm-bros.com
We will be sending out an announcement with instructions when we are ready to get started with each In-Game Reward! More details coming soon!
Of course, there's still time to support indie developers and join in our cause! If you'd like to become a backer and support Dragon Fin Soup, or want to see what super awesome rewards you can still get before the campaign closes, visit our online store here: Dragonfinsoup.com
Gamescom & PAX Prime Wrap Up!
We've posted quite a few photos to our Facebook page from the conventions, but we wanted to share just a few highlights with you here:
Gamescom Highlights: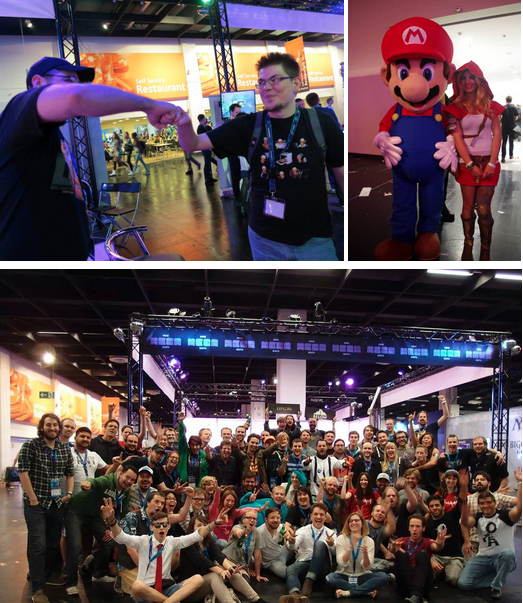 Highlights of Gamescom Included: Meeting some of our awesome Backers -- Making new friends with all the cool devs at the IndieMEGABOOTH -- Spreading the word about DFS with our Red Robin cosplaying all over the show!
PAX Prime Highlights: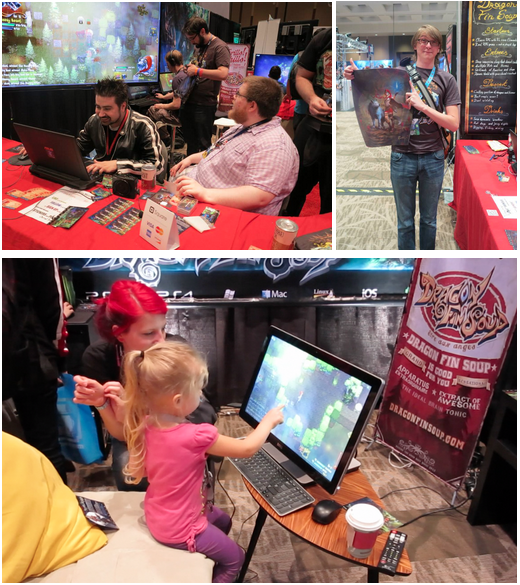 Highlights of PAX Prime Included: Hanging our with Angry Joe while he played as our Adventurous Sheep in Dragon Fin Soup -- Rewarding our High Score winner and Backer who helped out at the booth -- Watching our youngest player yet enjoy Dragon Fin Soup!
To see the full album of the Grimm Bros at Gamescom, click here:Facebook.com
To see the full album of the Grimm Bros at PAX Prime, click here:Facebook.com
Thank you all for your support - we couldn't make this game and realize our dream without your help. Please stay tuned for more updates throughout the month of October.
Take care everyone and talk soon!
- Randis & Ash