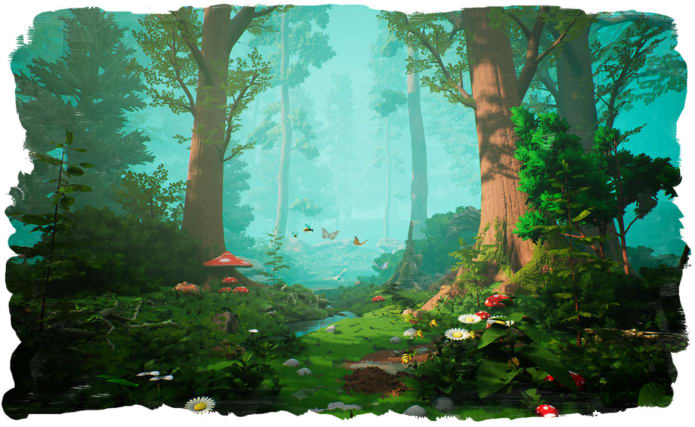 Sunny day in the Forest.
Smalland is a survival game where you're shrunk down to the size of tiny creatures. Try to survive among the giant animals. Protect yourself from huge raindrops, build your buildings that can survive against strong winds. Defend your food and your home from the hungry ant colonies.
With up to 8 player co-op support, connect with your friends through an endless adventure and challenge that will test more than your skill!
The idea of Smalland was a passion for us, we could combine the features we haven't seen in many survival games. We made a decision in January of 2017 and we started developing Smalland project.

Just as many of you've done, we played some of the survival games and noticed we can add more features that we really want to see. A survival game that has great ecosystem and weather conditions that affect everything in the world.
It sounds great? Definitely.
So we decided to make this idea real.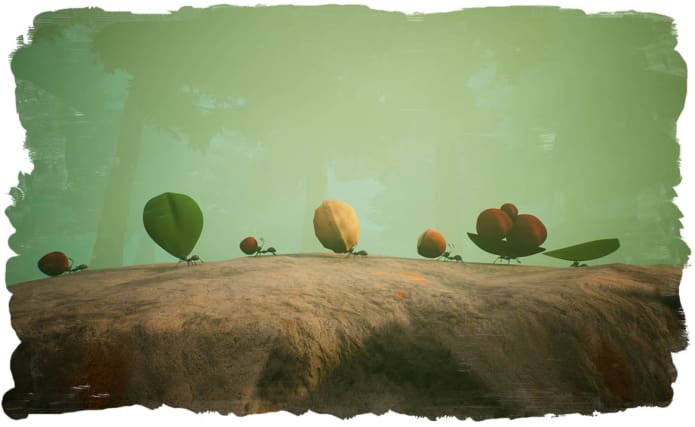 Ants are bringing the foods to their colony.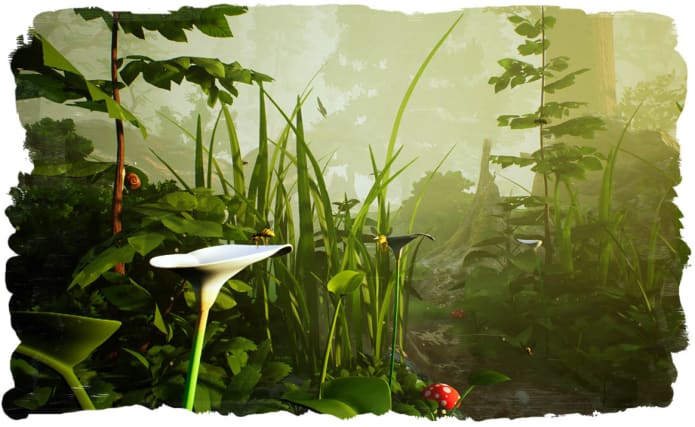 An ordinary day in the Forest.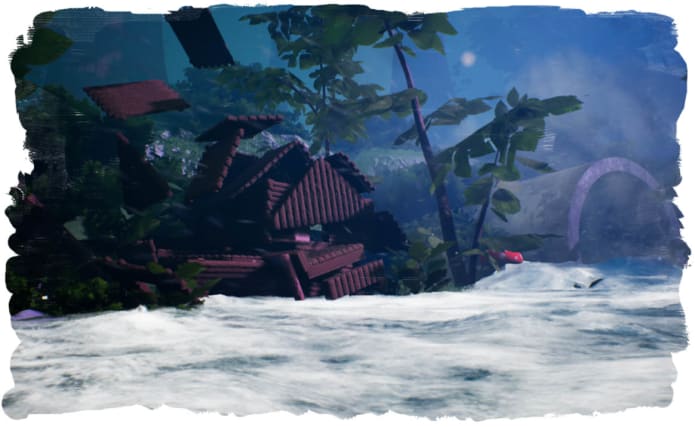 Too much rain and a bit wind
The problem we see in some survival games is not having enough interaction with the world. Weather conditions or that kind of things are not affecting you most of the time.
At this point, we've shrunk down you to the size of tiny animals and we forced ourselves into improving interaction issues. Weather conditions' results couldn't be ignored anymore. That was a great challenge, but we love that.