As much as I know about programming for quake (still alot i don't know mind you), there is one area in which i never covered much or even at all. That would be artificial intelligence (AI). I've never been real good at grasping the idea of coding something that "thinks" and makes decisions based on whats going on around it. So i finally sat down, studied a bit on some AI and how it worked so i could finally code in the Wit-- erm. Something ;). When i was satisfied with the small things, i finally moved up and studied the Frikbots. Before hand, all the bots could do is run and shoot at enemies. Pretty "dumb" compared to what the need to do in a heavily coop game such as left 4 dead(quake). I did all the studying and the bots have graduated because of it. I present to you the:

Graduating Class of L4Q College of Teamwork and Self Preservation
(Class Photo)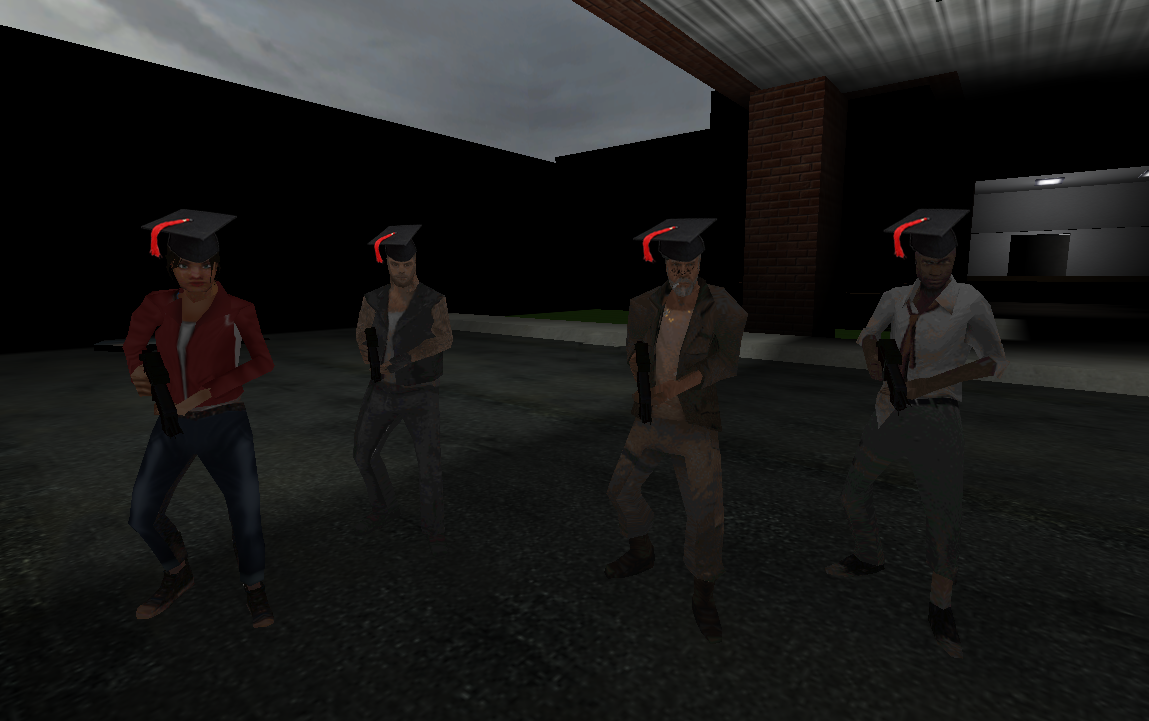 Some of the team building exercises included bludgeoning students in the head to incapacitate them, other members would have to assist the student in back to his feet. After regaining consciousness, everyone did great!
Here is a photo of Bill helping Louis: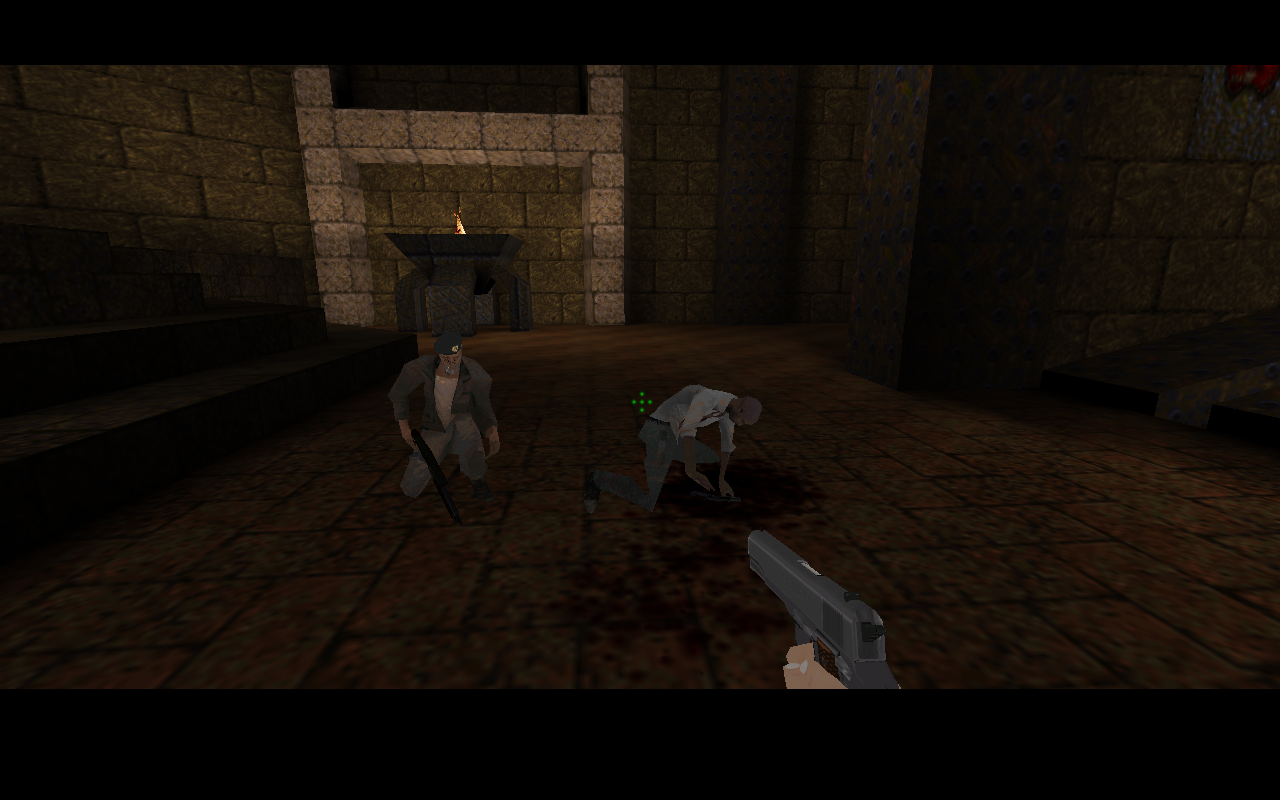 When taking this course you also receive a college credit towards pharmacology, the study of drugs. We teach each student the importance of being fit to fight, and when you are feeling down in the dumps a few painkillers can do the trick. All the students caught on real well, especially Louis, who is currently in rehab....
Here is a photo of Bill taking the proper dosage of painkiller medicine: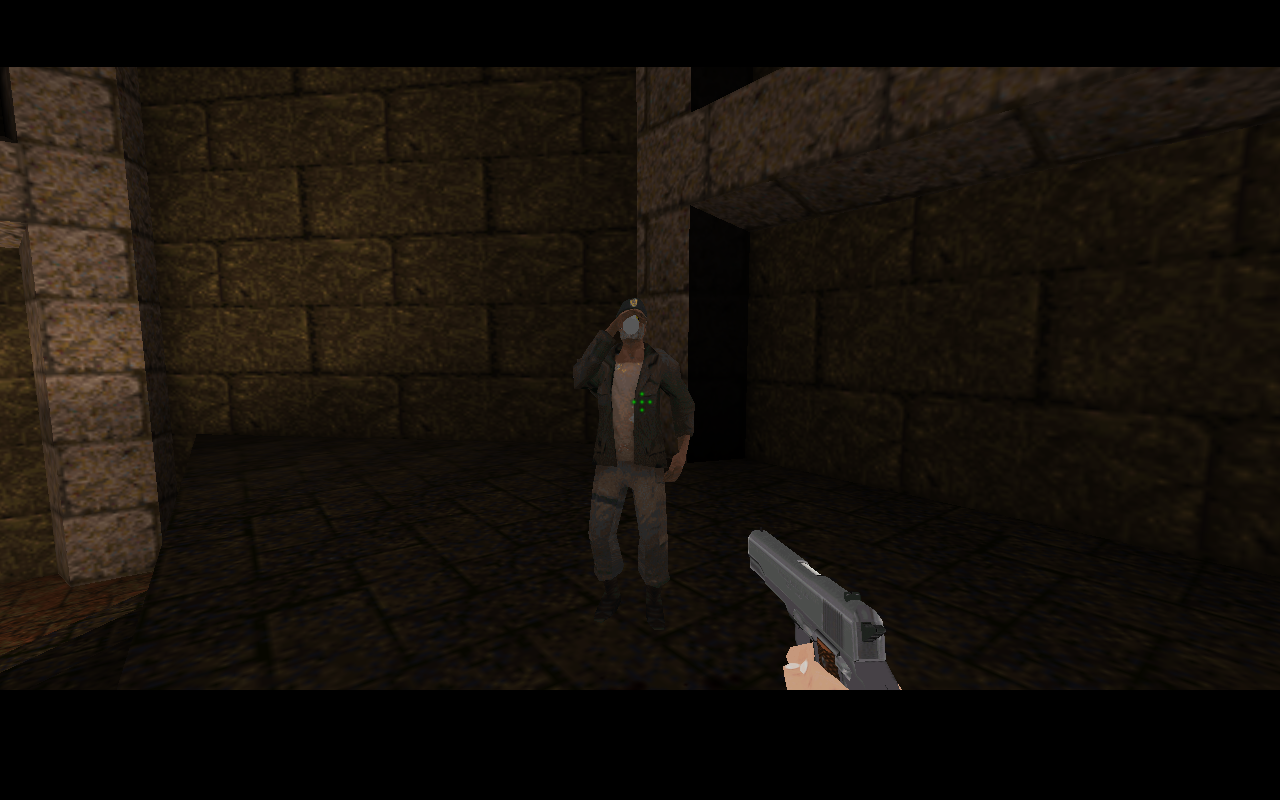 As important as it is to relieve the pain you might encounter during a zombie apocalypse, simply taking painkillers does not heal your wounds. For this reason we taught students to how to mend and bandage up wounds properly. After reading on the subject we went to the field to apply what they learned. We put on our steel toe boots and kicked Bill square in the shin (ouch). We then watchws as he wrapped his minor shin fracture.
We have a photo of that: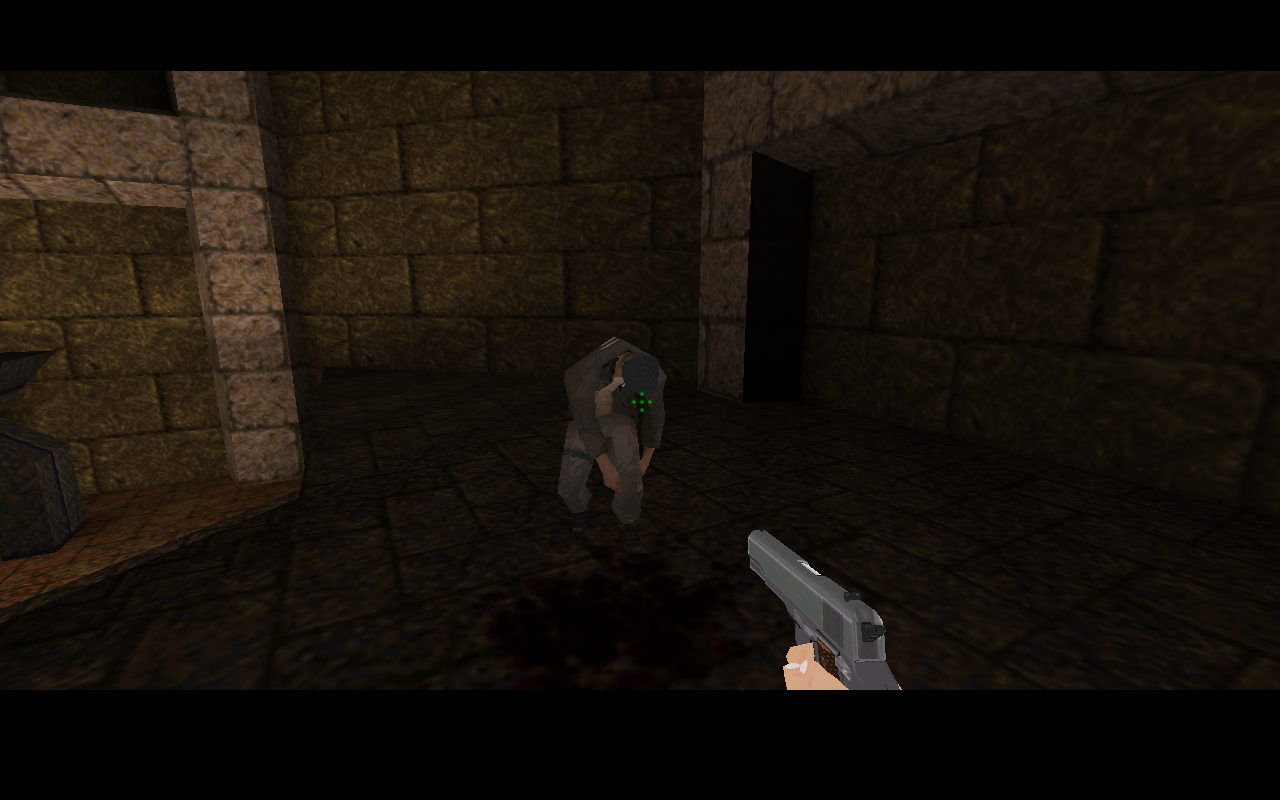 So there you have it, With the power invested in my programming, and the witnesses reading this, i hereby declare the following students, Bill, Francis, Louis, and Zoey: Graduates of the L4Q college and I give them the L4Q zombie killer and team player Seal of Approval!
- Ghost Fang