Hello there!
-Well we wanted to comment that when we publish the public alpha of the mod we will include the download of this application, which we have created for you and for the mod.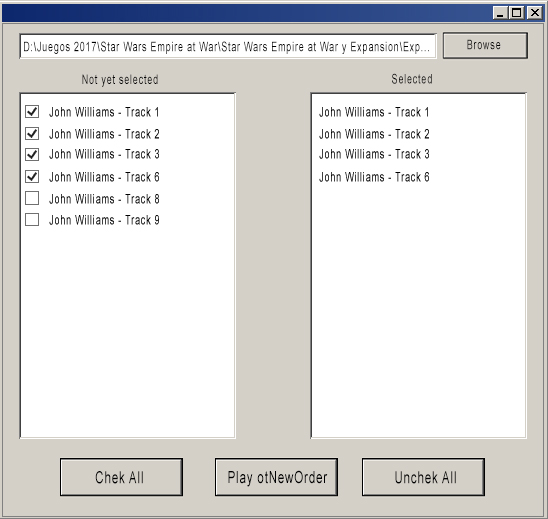 -The function that has this application is simple, we will put the soundtrack that we like, but maybe you would prefer another one, and although it is not difficult to change the soundtrack of the game, we bring this to you to change to the music you prefer.
-It will be as simple as selecting the predetermined songs that you want by unchecking or marking the box of the corresponding soundtrack, as well as using the "browse" button to put the songs or soundtracks that are not of the mod.
Good luck.
And may the force be with you