Welcome to the first update for Otherworld (working title, got a better name? let me know!)
your probably wondering, what is Otherworld?
Otherworld is a modifacation for Fallout 3, which will allow players to play in arenas, for caps, or new weapons. these arena's will be in spereate worldspaces, so it should not have any conflicts when its released.
the first release will see a 'horror' element, with the first 3 arenas having a survival theme. the player will have to survive from waves of enemy's, each wave getting harder. most of these arena's will have npc allies aswell.
since this is the first update, it will have alot of new media:
first is a Desert Eagle: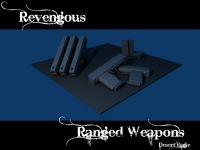 This will be one of the higher powered pistols, dealing alot of damage to the enemy.
Grenade Launcher: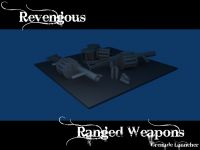 The grenade launcher will have the option of firing multiple grenade types, from fragmentation grenades, to smoke grenades.
Arena content:
one of the first arenas avaliable will be focused around a mansion, here is some of the courtyard tileset:
And some various other parts of the courtyard: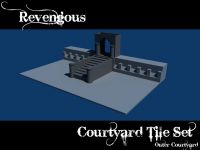 the next update, will hopefully be a tech update, with some of this in-game!