ORION BETA 1.2 - RELEASE ANNOUNCED!
We have been working endlessly on the Beta 1.2 update for the Orion Source Multiplayer Beta. We appreciate you guys being patient for the last few months, but we promise you it is worth the wait.
Beta 1.2 offers a much more stable and proper build of the game. It has been completely optimized from the ground up and runs 100x smoother than Beta 1.0 and 1.1. We've gone back and optimized all of the original maps as well as touched them up here and there. Not only this, but we are adding 5 brand new maps that will be available in Beta 1.2!
We've also refined some of the GUI as well as added brand new special effects and audio effects. We are sure you guys will notice these right away. Orion Beta 1.2 is roughly 95% custom content now (the file size says that all), besides a few things here and there such as the death sounds from HL2 and other small things like that.
ORION BETA 1.2 IS BEING PUBLICLY RELEASED ON MONDAY, JUNE 14, 2010.
We are currently doing some last minute changes as well as getting mirrors available for release day. We are going to have anywhere from 10-20 game servers available on launch day courtesy of IGN and Trinity Game Servers. However, we encourage anyone capable of hosting a game server for Orion to do so. We would very much appreciate that!
ORION BETA 1.2 CHANGELOG
Below is a list of the majority of changes that you will find in Beta 1.2:
OPTMIZATION / PERFORMANCE:
01. Remove server crash bug.
02. Add LOD's to Player Model: Human Assault.
03. Add LOD's to Player Model: Human Support.
04. Remove physics from weapons upon weapon drop / or remove them entirely.
05. Add prediction to the Teammate Indicator GUI so they don't "jitter".
06. Remove the bug: After using a grenade, your "Last Weapon" keybind will lose it's functionality until you change to a different weapon.
07. Remove the need for the player to 'check' the "Show Map List" option under the Find Servers browser in order to see all game servers.
08. Add keyboard functionality to both the Team Selection Menu and Class Selection Menu.
09. Remove the "Drop Weapon" keybind from the Options menu.
10. Remove the "Prone" keybind from the Options menu.
11. Increase the speed of the animations for the grenade ( so it throws quicker when you press the 'G' key ).
GAME RELATED:
01. Optimize game code.
02. Slightly reduce the Jetpack refill time ( to prevent abuse ).
03. Remove the ability to use the "Last Weapon" keybind to get the flag back after capturing it.
04. Remove the ability to toggle Iron-Sights with the O.S.O.R Kit.
05. Add game code to recognize the flag carrier player when switching teams.
06. Add game code to recognize the flag carrier player when quitting the game.
07. Keep the selected fire-mode you had after respawning.
08. Modify Cloak: Allow the player to shoot and have the cloak auto-disable.
09. Allow the player to choose between 'HOLD' and 'TOGGLE' for Iron Sights and Crouching mechanics.
10. Allow the player to continuously fire his weapon while firing normally and bringing up the Iron Sights.
11. Modify the grenade timer to explode after 1 second (instead of 3 seconds).
12. Allow the player to Reload while Sprinting.
ART / VGUI RELATED:
01. Remove the Damage Shader ( screen fills with red ) - Replace it with the Directional Indicators.
02. Make the Scope GUI more transparent.
03. Add new SFX for Muzzle Flashes.
04. Add new SFX for Grenade Explosions.
05. Add new SFX for the Flashlight.
WEAPON RELATED:
01. Add updated CTF Flag model.
02. Add sprint + reload animations for all guns.
03. Remove the secondary attack for the Flag weapon. Have only one attack and have it deal a 1-hit kill.
04. Modify Shotgun: Increase damage - keep the fade damage distance the same.
05. Modify Sniper Rifle: Remove the crosshair from the non-scoped view. Increase accuracy when zoomed.
06. Modify Light Machine Gun: Slightly reduce damage variables.
07. Increase FPS of the pistol ( cv-10 ) weapon animation via the .qc file.
AUDIO RELATED:
01. Incorporate Orion's Official Theme Song for the Game Menu - Created by Marcus Zuhr begin_of_the_skype_highlighting end_of_the_skype_highlighting.
02. Add a placeholder sound pack for deaths, etc.
03. Add 'menu' sounds for the new Class & Team Selection GUI.
04. Add new SFX for MX-4 SMG weapon.
MAP RELATED:
01. Modify Geode: Change the lighting back to normal ( darker settings ) - use / place more crystals for lighting and glow effects.
02. Modify Quagmire: Remove from the current build.
03. Add NEW level: CTF_MYST.
04. Add NEW level: CTF_SHADOW.
05. Add NEW level: CTF_CATCHMENT.
06. Add NEW level: CTF_SNOWDRIFT.
07. Add NEW level: CTF_DORSA.
STEAMWORKS AND ORION BETA 1.2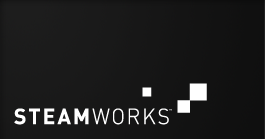 We have been recently pestering Valve for a SteamWorks / Steam Release. They said depending on the community for Beta 1.2, they'll put it on Steam and have all patches and updates auto-download through there software. This would also allow us the ability to add achievements and plenty of other cool features to the game. We really want to make this a reality not only for our selves - but to better Orion for you guys as well and give you one hell of a game! So spread the word, tell all your friends, make your friends play - do whatever!
If you don't, that's fine - we hope you enjoy Beta 1.2 and we are going to be unleashing more details about file size, new information on the new maps (and the secret 5th map!), game server information as well as regular dates in the week where you can play with us developers!
Stay tuned for a new update coming in the next few days!