About Moontrans
"Moontrans" - it's a video game. Its action takes place on the moon in 2191. It is a powerful industrial world in which machines live. It locomotives, heavy quarry equipment and space vehicles. All of them are controlled by Sarah - the latest generation of artificial intelligence. Their task - to finally bring humanity out of a deep energy crisis in the world via production of helium-3.
The player takes on the role of the last employee on the moon - a man who himself drives a locomotive.
The main feeling that the player must be born during the passage, is the sense of the flow of continuous movement through the web of lunar industrial railways.
Also, for us it was very important to reliably convey a sense of control locomotive, so the simulation received significant attention. As well as the accuracy of the visual.
During this journey the player will make the choice for themselves - whether he wants to know anything about the world or not, depending on his choice - the final will have different effects on the player.
The more the player communicates with Sarah, the more the whole picture formed in his mind, in the end, he realizes that he is now involved in the most ambiguous route on the moon in his life. And the end of his journey will have an impact at all. Whatever choice he has done.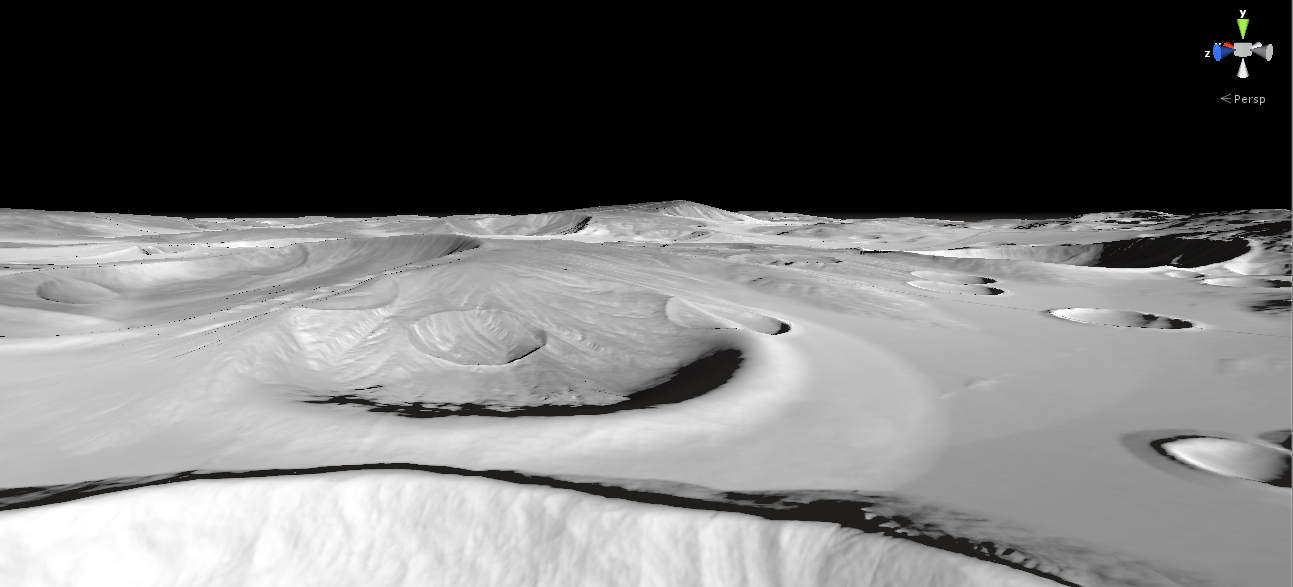 Origins
Moontrans started as a final project for a game design course, but during the development of the game we decided to go ahead and create a wider universe. At the same time, work was completed on the script and it just convinced us of the right of the chosen solution.
So, here we are.