Hey folks!
Orcish Inn is coming along great and I determined a final date for the public Pre-Alpha. The current roadmap is the following:
8. January
Orcish Inn Pre-Alpha for Let's Players, press people and patrons (if you are from press or a Let's Player, send me mail at info@stevencolling.com).
15. January
Orcish Inn Pre-Alpha for the public and for free.
Following Weeks
Regular updates and a proper roadmap.
As the word "Pre-Alpha" indicates, there will be a lot of core features, content, interface and polishing missing. My attempt is to convince you of my vision and to gather valuable feedback from both a technical (bugs, crash, incompatibilities) and a design perspective (balancing, game flow, interface). If you can't or won't cope with such an unfinished state (I will present), I hope you just skip and wait for the final and polished release. Getting alienated from a prototype would be a shame, wouldn't it? The public pre-alpha release will be announced via the Orcish Inn newsletter and on all other channels (Steam, IndieDB, Twitter etc.). Don't forget to subscribe: Orcish-inn.stevencolling.com

To celebrate the... announcement of the Pre-Alpha, I'm launching the very first Orcish Inn contest: Sunken Treasures!
Create a piece of content for Orcish Inn: a sunken treasure. Whether or not it's something valuable, an artifact, clump of nature, an animal or a piece of junk: tell me your idea and the winning one will be part of the game as fishing loot. More information:
Orcish-inn.stevencolling.com (Contest)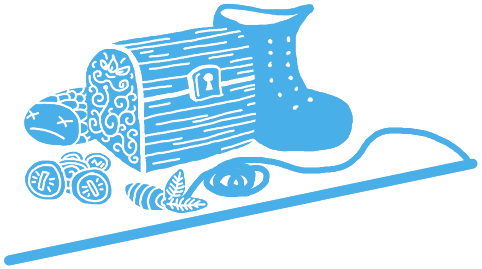 Finally, the previous vote is over and pigeons won. After releasing the Pre-Alpha, pigeons will be added as farm animals! The next game feature vote is related to sheep and goats. Let me introduce...
... fluffy sheep and cashmere goats, an alternative to cotton plants, but both with different characteristics. More information as well as details of the previous vote can be found here:
Orcish-inn.stevencolling.com (Game Feature Voting)
You can vote by adding your choice in the comment section below!

The following screenshots were posted during the #screenshotsaturday event on Twitter over the previous weeks. They show a detailed look on the beer production, the way orcs generate stones (with dynamite!) as well as the weather and season feature I implemented over the last days (showing a blizzard during winter). Click on the images to see a big version of them.
If you want to support Orcish Inn, here are the ways to help (first and foremost: visibility, so keep talking about Orcish Inn!).
Newsletter: Orcish-inn.stevencolling.com
Twitter: Twitter.com
Patreon: Patreon.com (with Orcish Inn related rewards)
On Steam: Steamcommunity.com (you can follow the game there)
Questions? Feedback? Remarks? info@stevencolling.com
You can also follow the game here on IndieDB!
Thank you for your attention!
Steven Colling