In the course of Orcish Inn's development, I want to try out votings on game features. The orc tavern simulation comes along with animal husbandry and the first round of available animals to vote on are pigeons and chickens. The winner gets implemented in the game (the other perhaps not... or some day).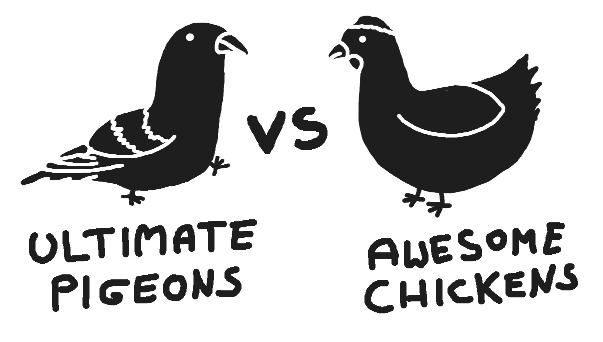 While both animal types can be bred, fed and... eaten, pigeons make special exploration trips where they can find and bring back treasures or junk—perhaps something useful to sustain your beer brewer life? On the other hand, chickens prepare the ground so plants drop more seeds and they are also sensitive for weather changes, an important part in a business survival simulation where bad weather can end your adventure. What's the better idea in your opinion?
More information can be found on the Orcish Inn voting website:
Orcish-inn.stevencolling.com>
You can vote by answering via comment on this news (scroll down), by sending your favorite vote via Twitter @StevenColling or by subscribing to the Orcish Inn newsletter and voting on the linked website. Choose whatever you are comfortable with! You can also write me a mail. Or a letter.
And don't forget to vote for Orcish Inn on Steam Greenlight:
If Steam isn't authorized in your browser, you can vote with your opened Steam client:
And if you have Twitter or Facebook, you can spread the word by supporting Orcish Inn on Epocu, too:
May the birds be with you,
Steven