Alright so, even though there are a lot of enemy structures, there are friendly ones as well, after all this continent is orcish, and the proud orcs have lived there for thousands of years.
So for starters, we have some quite unusual designs. These sketches below are mostly random sketches, all with the similiar features, they are mostly there just to start off the design process.
Ok, so first one is basicly a tent, we didn't choose that one, but we thought tents can relate to orcish settlements.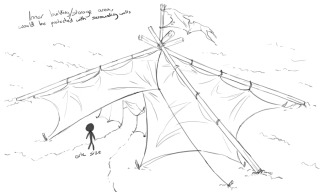 This one was closer to the finished designs, but it still needed a few corrections.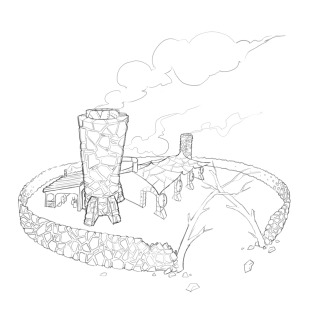 And now here is the finished rough design sketch. This is the one that our concept artist took, coloured it, polished it and made it into a nice finished piece.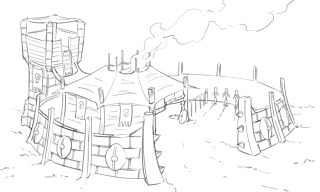 And at last here is the finished piece!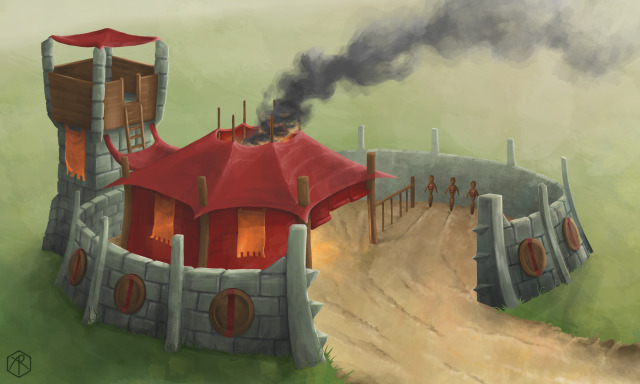 Tell us what you thought of these designs and what you would like to see.
Our Facebook page: Facebook.com