By now, you have probably heard and seen ideas and concept art of the orcish continent, now we are going to tell you the general idea behind it.
So, you may know that demons have invaded the orcish contient, and they are about to destroy it and you are on the mission to defend your homeland.
So this is where you start the first level, there are many runways around the continent, usually between two mountains.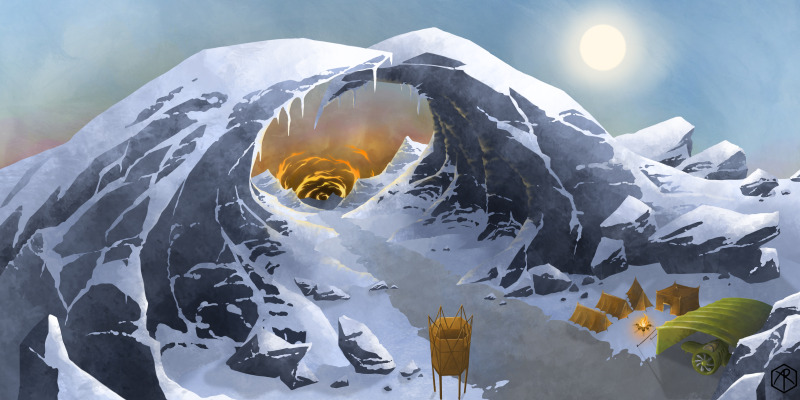 Now this is actually a speed art by one of our concept artists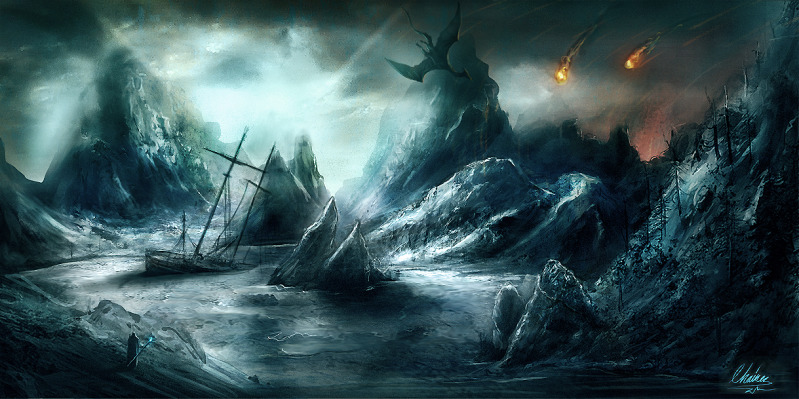 It is supposed to present the general feeling of the level, to show icy continent and in contrast demonic evil. Even the peaceful dragons have awoken, some of them are controlled by the demons.
Next one is orcish capital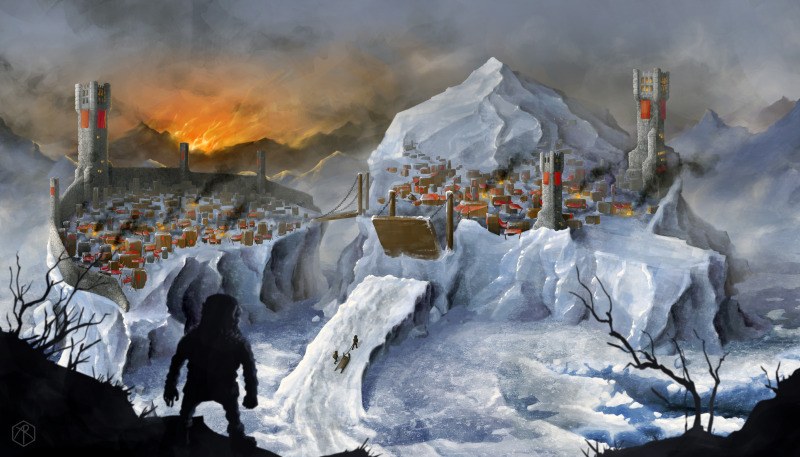 It is a capital built on a frozen lake.
This was just a short description of the continent ( where the most of the game will be), we have presented the level start and the general feeling of the continent and the capital. We will be talking more about the environment in future. We will be showing some of our actual work by our great modelers in the next few days.
Our Facebook page: Facebook.com