V0.1.0.0
Orange Moon after this update is officially in beta! This update adds the final 10th level, with the final Punisher M3 boss. You'll also have a Punisher M1 machine to help you complete this level and finish the game.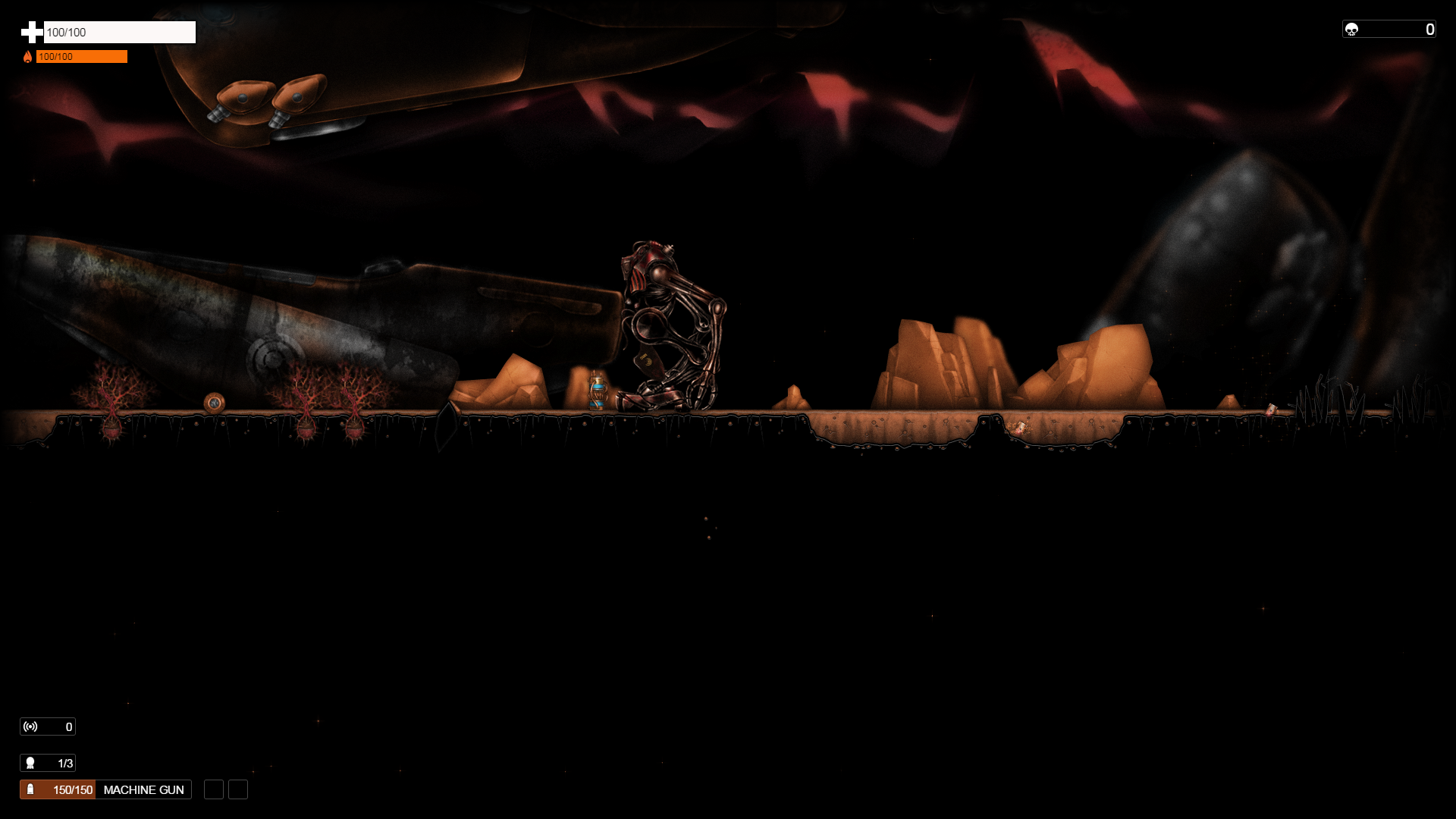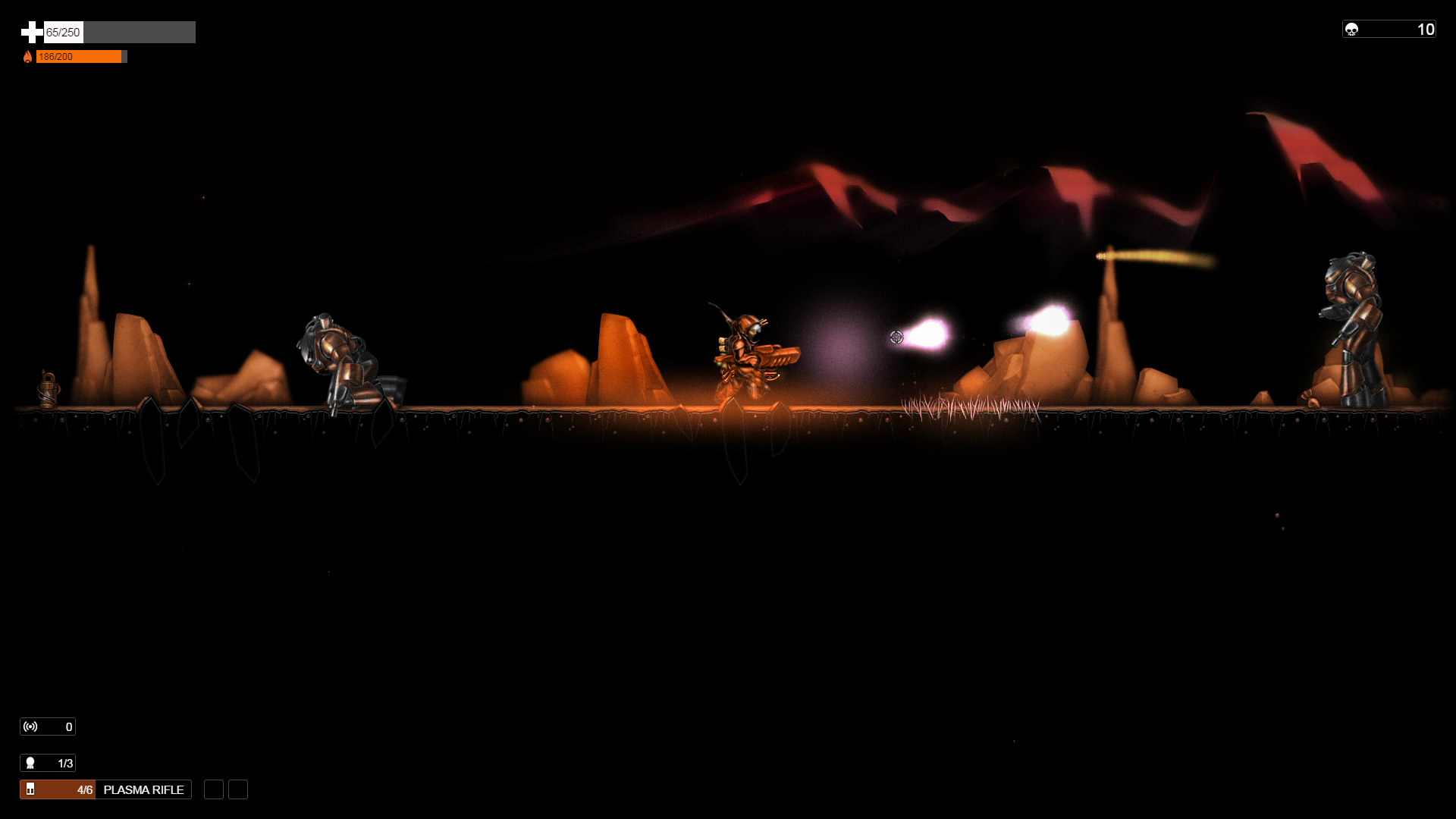 Before compiling this update I have discovered a major bug - player cannot progress past the level 8 and would be caught in a loop playing level 8 over and over. This bug was there since level 9 added and is now fixed.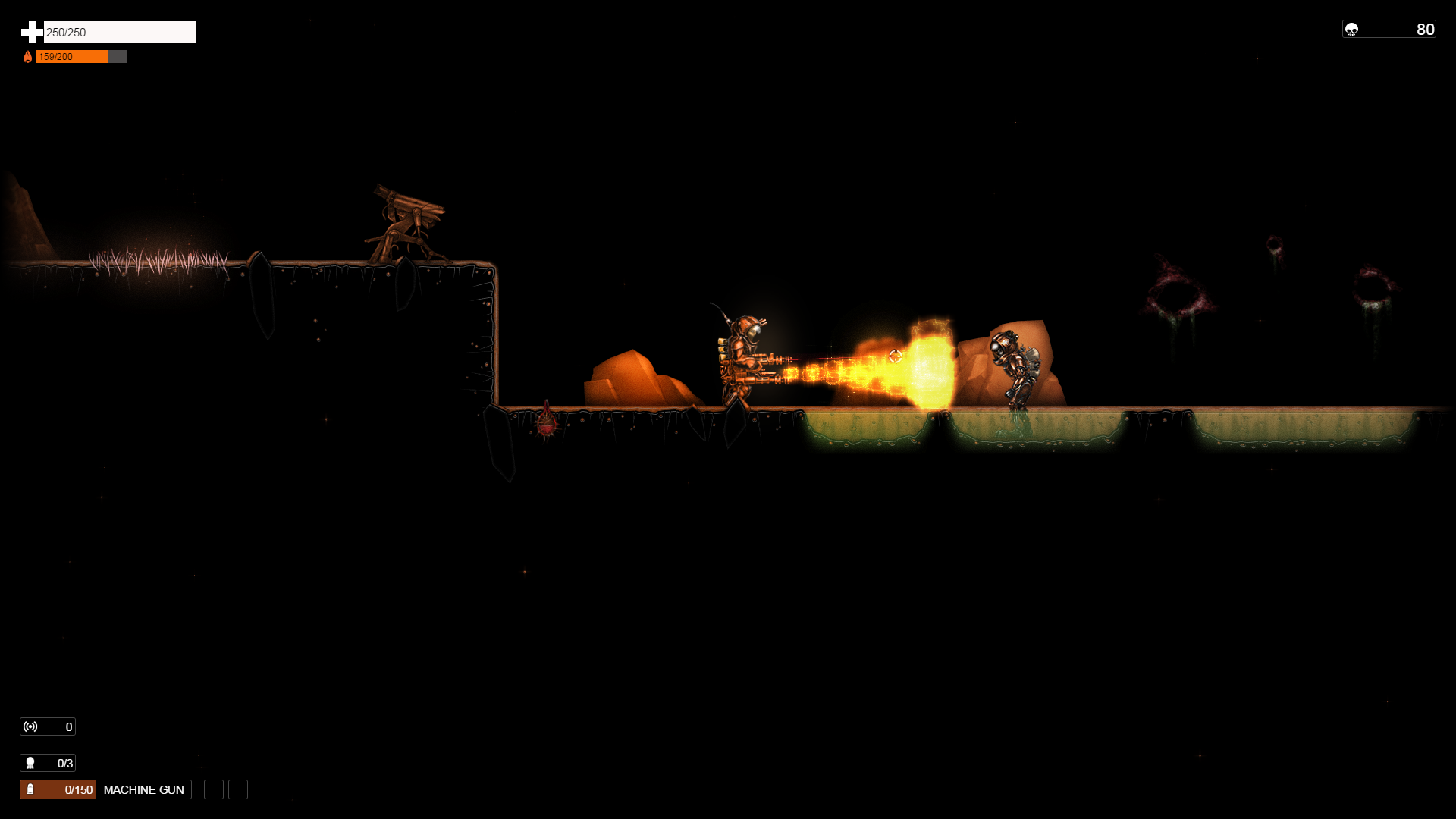 MRC Punisher M1
Obsolete version of MRC heavy war machine. Heavy armored and equipped with machine gun and grenades of older versions, it has to be navigated by technician, unlike its successor.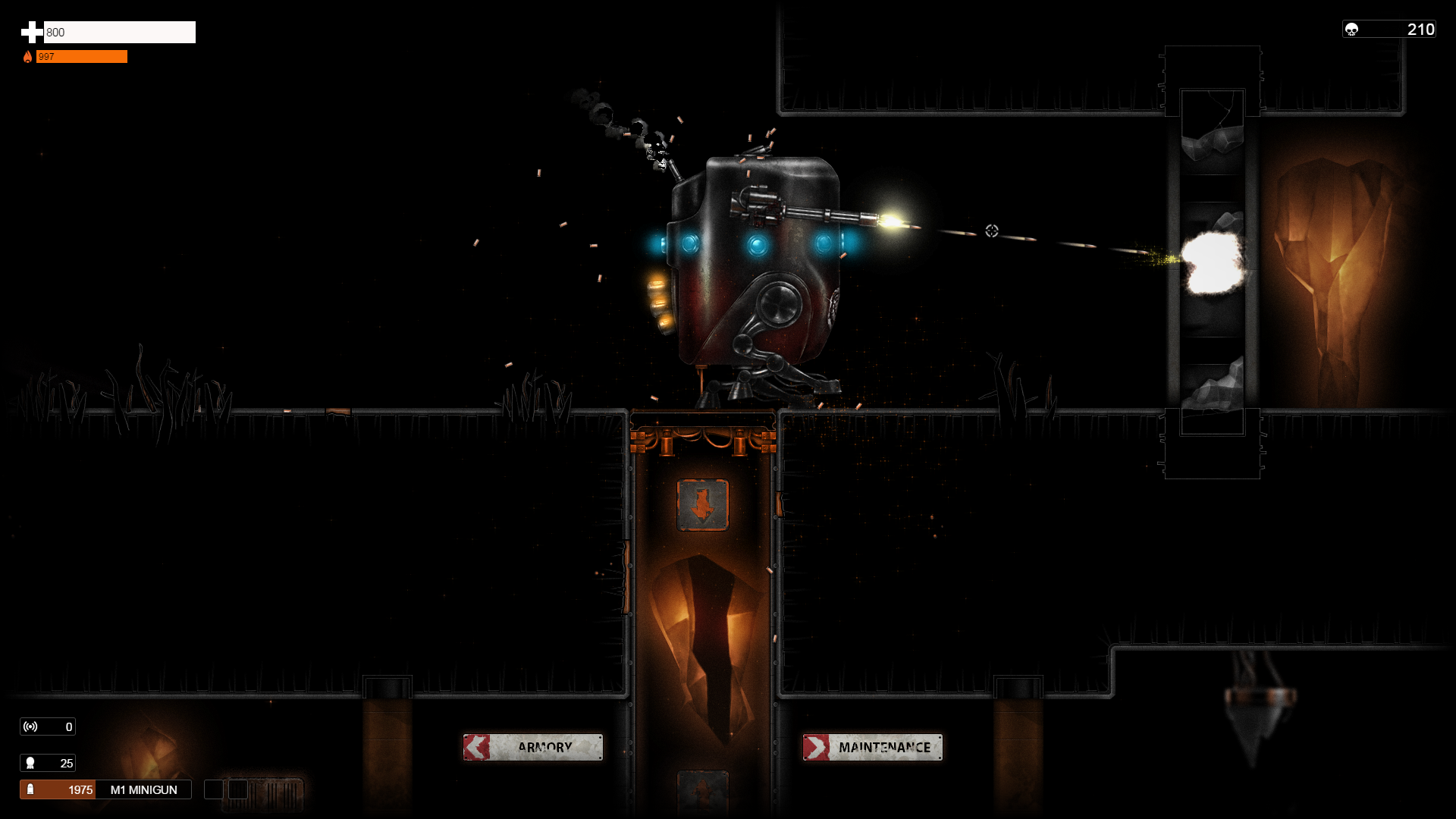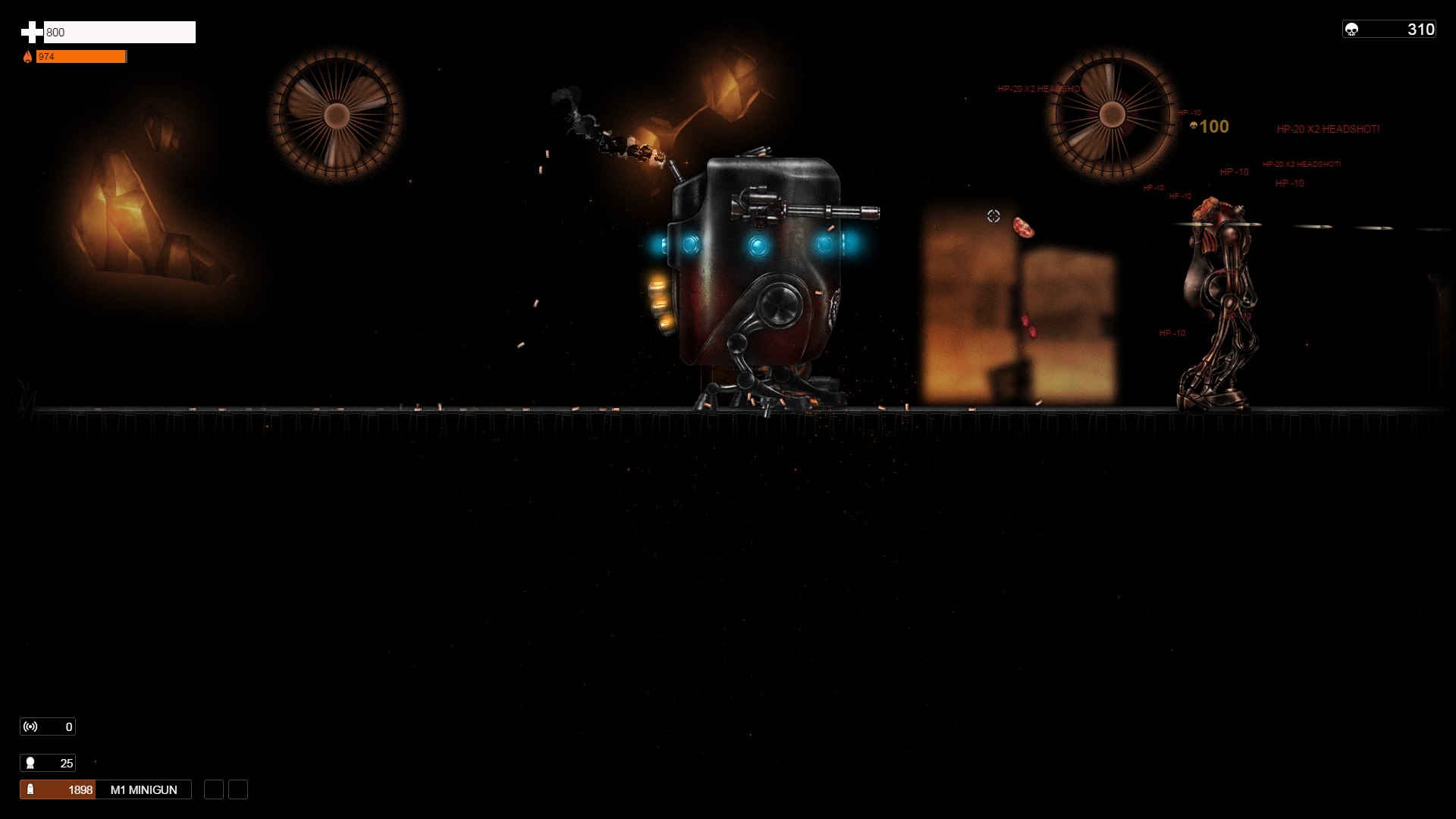 MRC Punisher M3
Heavily armored and armed biomechanical machine that guards MRC spaceports and compounds. Only one deployed on MRC main base on Orange Moon. Equipped with a minigun and rockets.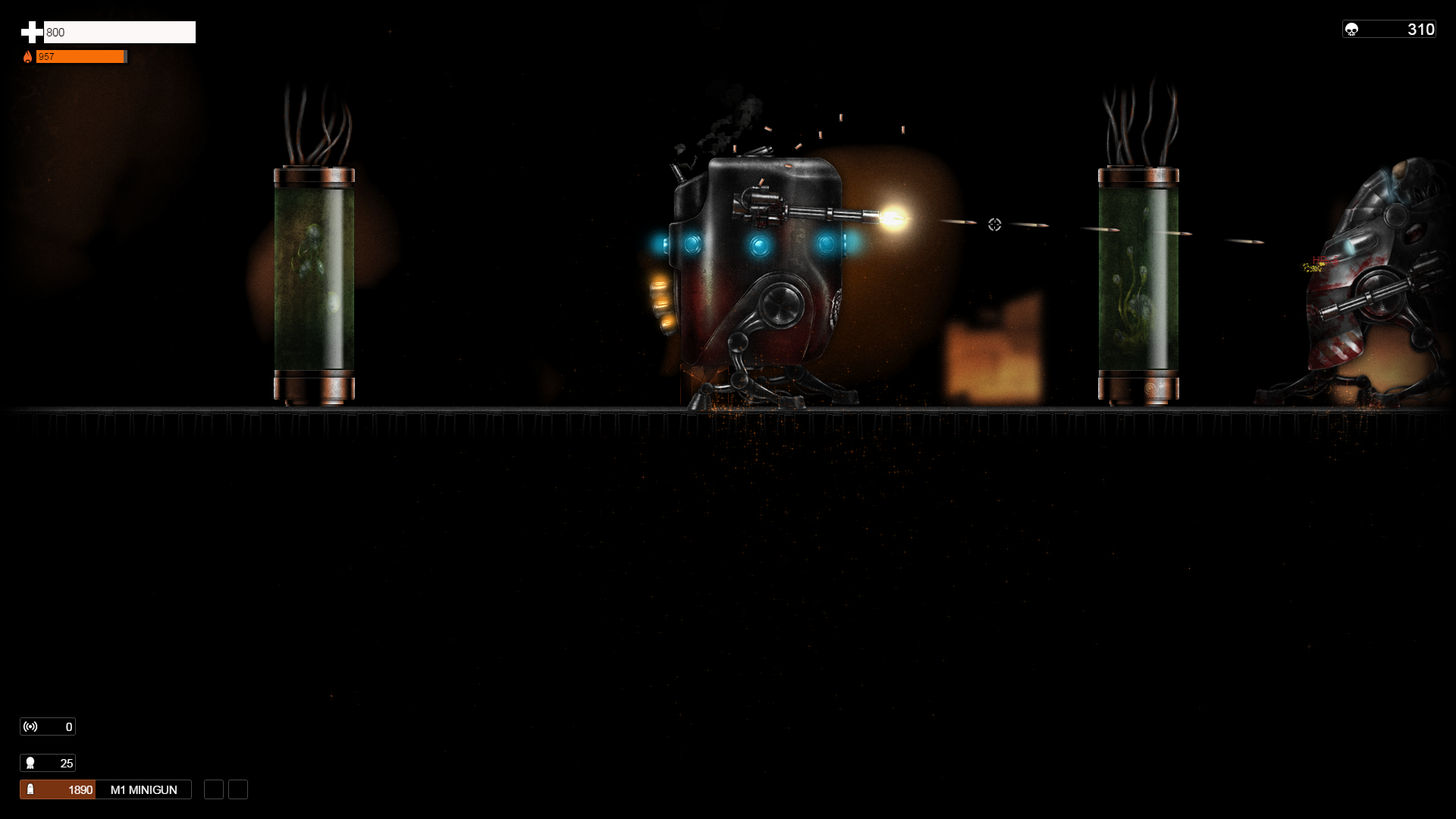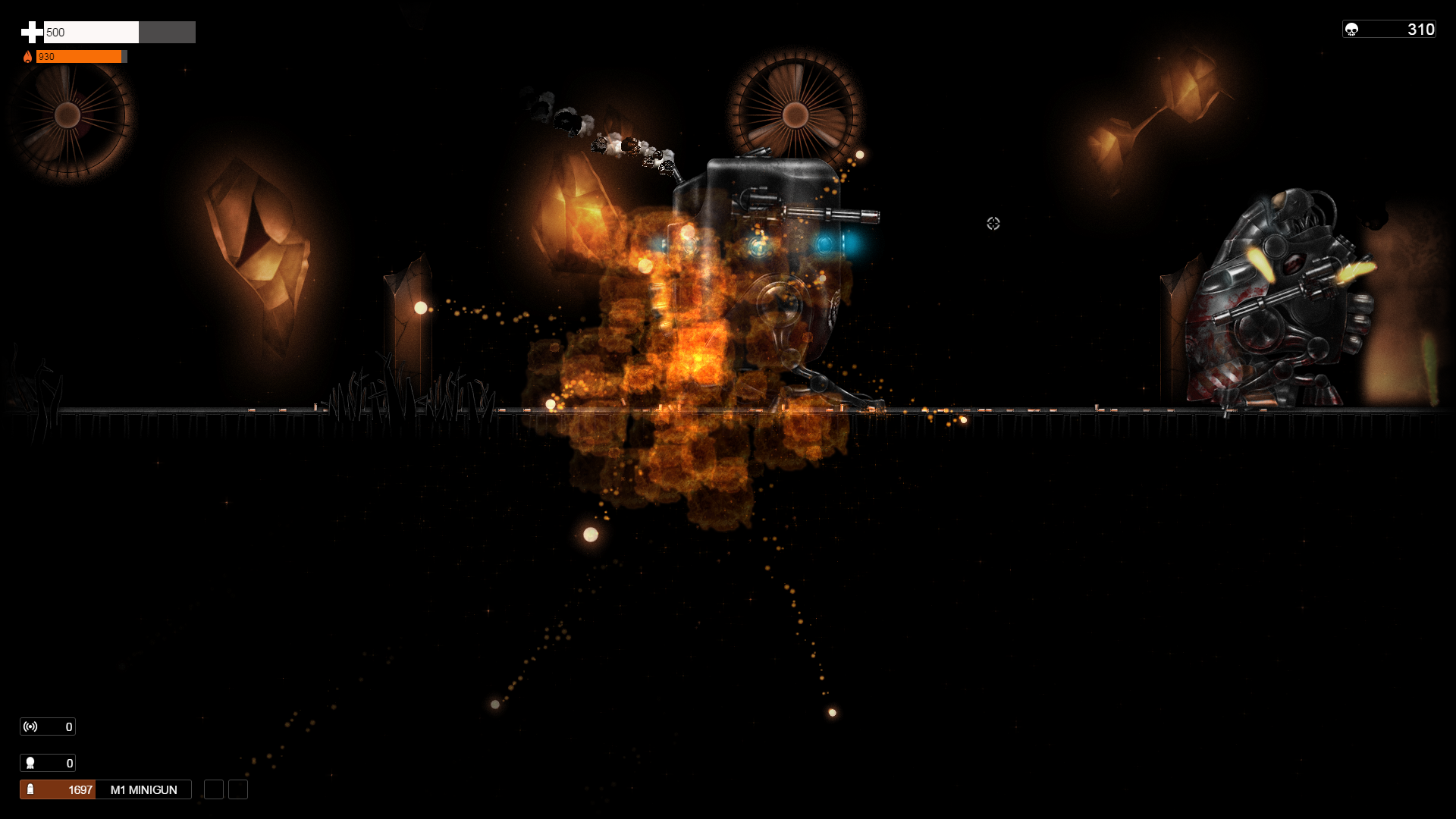 The Steam version of a game now comes with DirectX redistributable.
If the latest DirectX runtime components are not installed, the game may fall back to a software-rendered canvas2d renderer and run with poor performance. If you still experience issues after installing DirectX, especially crashes, poor performance or graphical glitches, try to update your graphics driver since many issues can arise from out-of-date drivers.
The list of new features and bug fixes below
New
Level 10 - final level of Orange Moon;

Usable Punisher M1 Machine to fight Punisher M3;

Final boss - Punisher M3;

Story continues on level 10.
Bug fixes and improvements
Fixed saving point z-order

Increased Loader's flamer damage to astronaut

Fixed - MRC trooper won't play death animation after first instance killed;

Orb Tree idle animation is now playing;

Major bug fixed - player wont stuck on level 8. After completing level 8 will spawn on level 9;

The game window can now be resized if window mode enabled.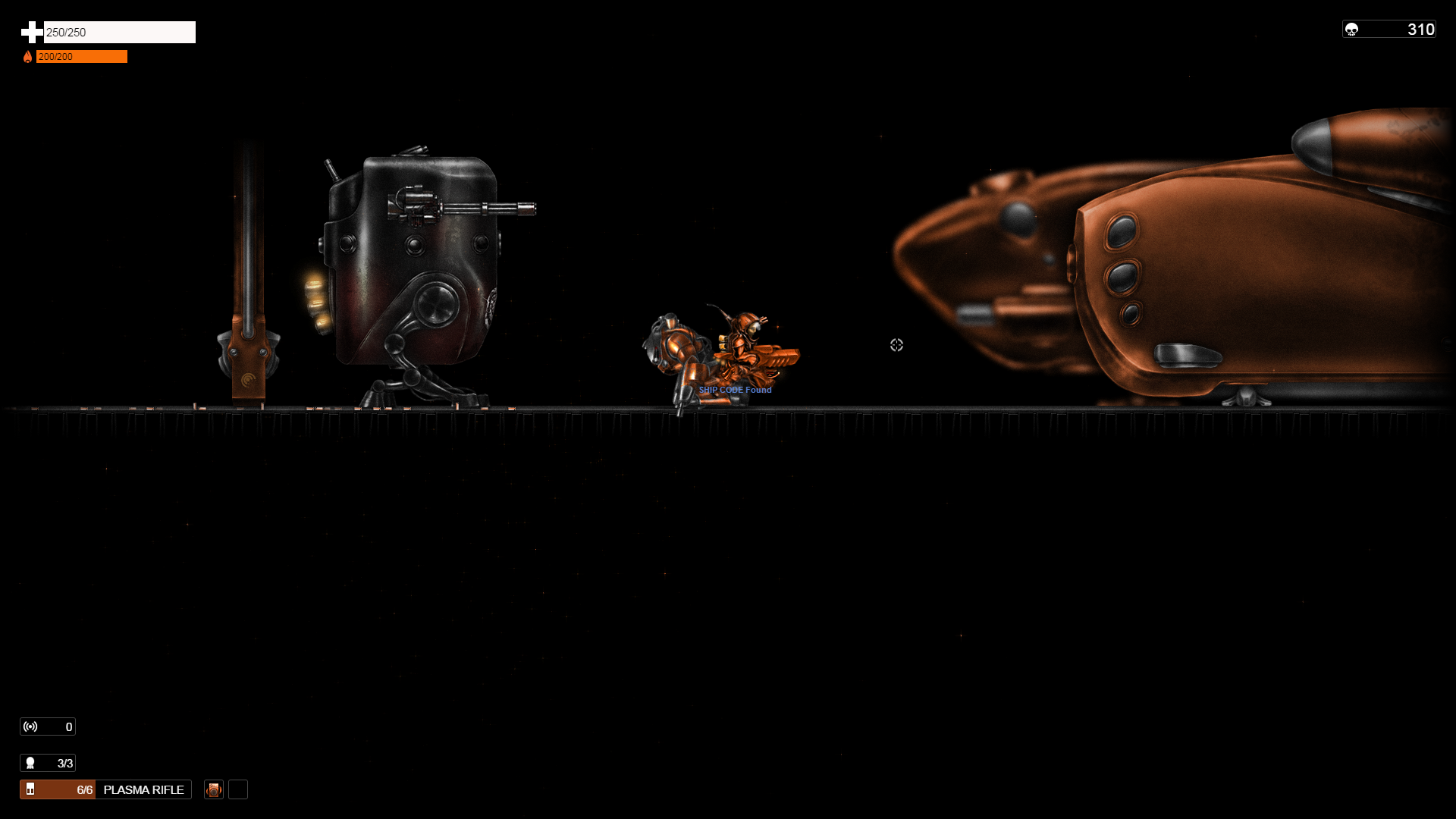 About Orange Moon
Orange Moon, 2d action platformer game with RPG elements and puzzles, full of dangerous native life forms, raiders, remnants of alien civilization and harsh environments. Search for a new life and natural resources, deploy beacons for mining drones, and find ancient alien artifacts that will help you in your exploration of Orange Moon. Augment your explorer to make him suitable for upcoming challenges, upgrade weapons and ammunition with ancient alien technologies and materials that you'll find in your journey.