Orange Moon V0.0.7.0
New level 8, a hardest level of all so far, with 2 new puzzles, added to Orange Moon. Most powerful weapon in the game, plasma rifle, can be found on this level and unlike other advanced weapons in the game, does not require MRC points to unlock.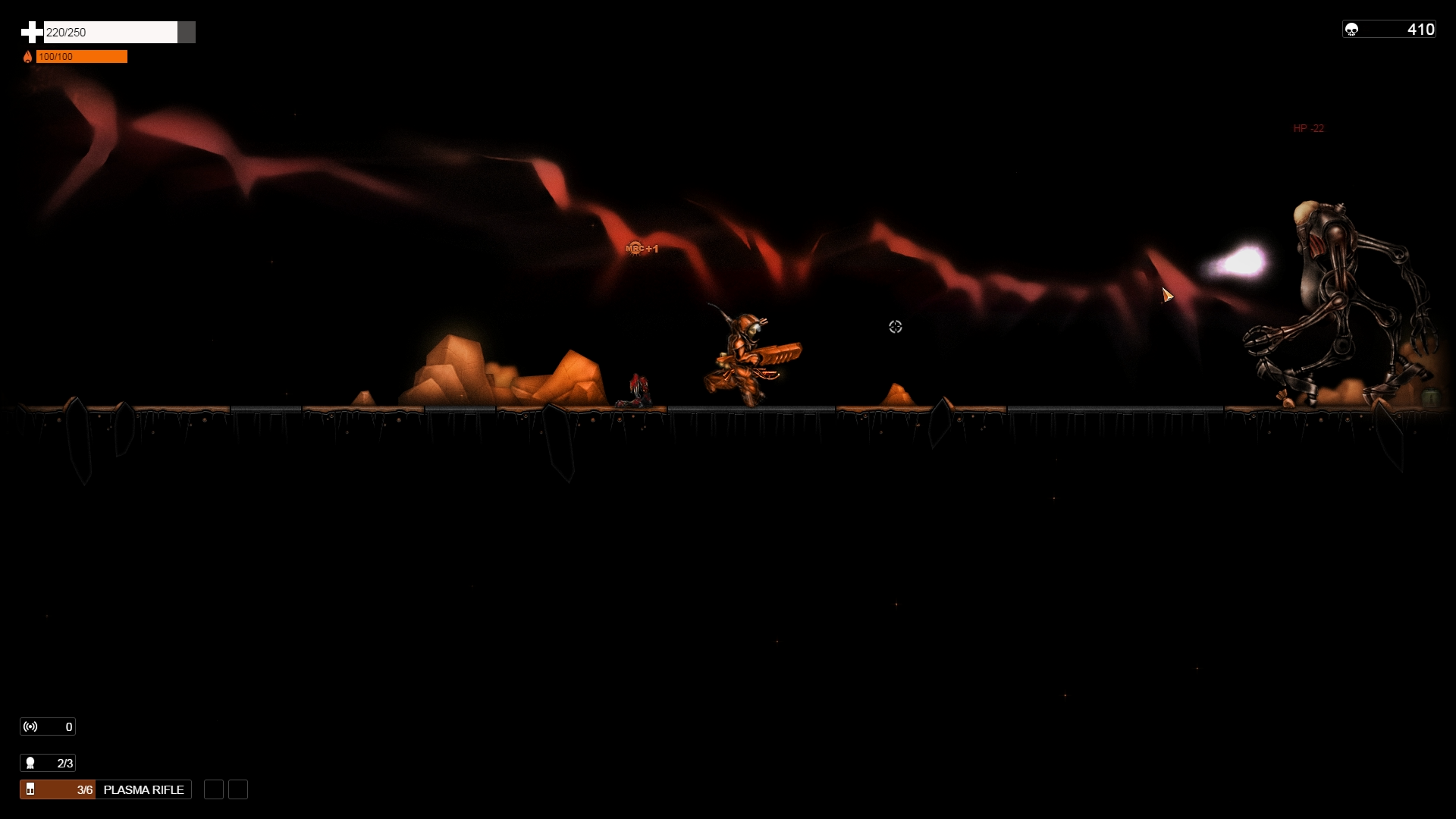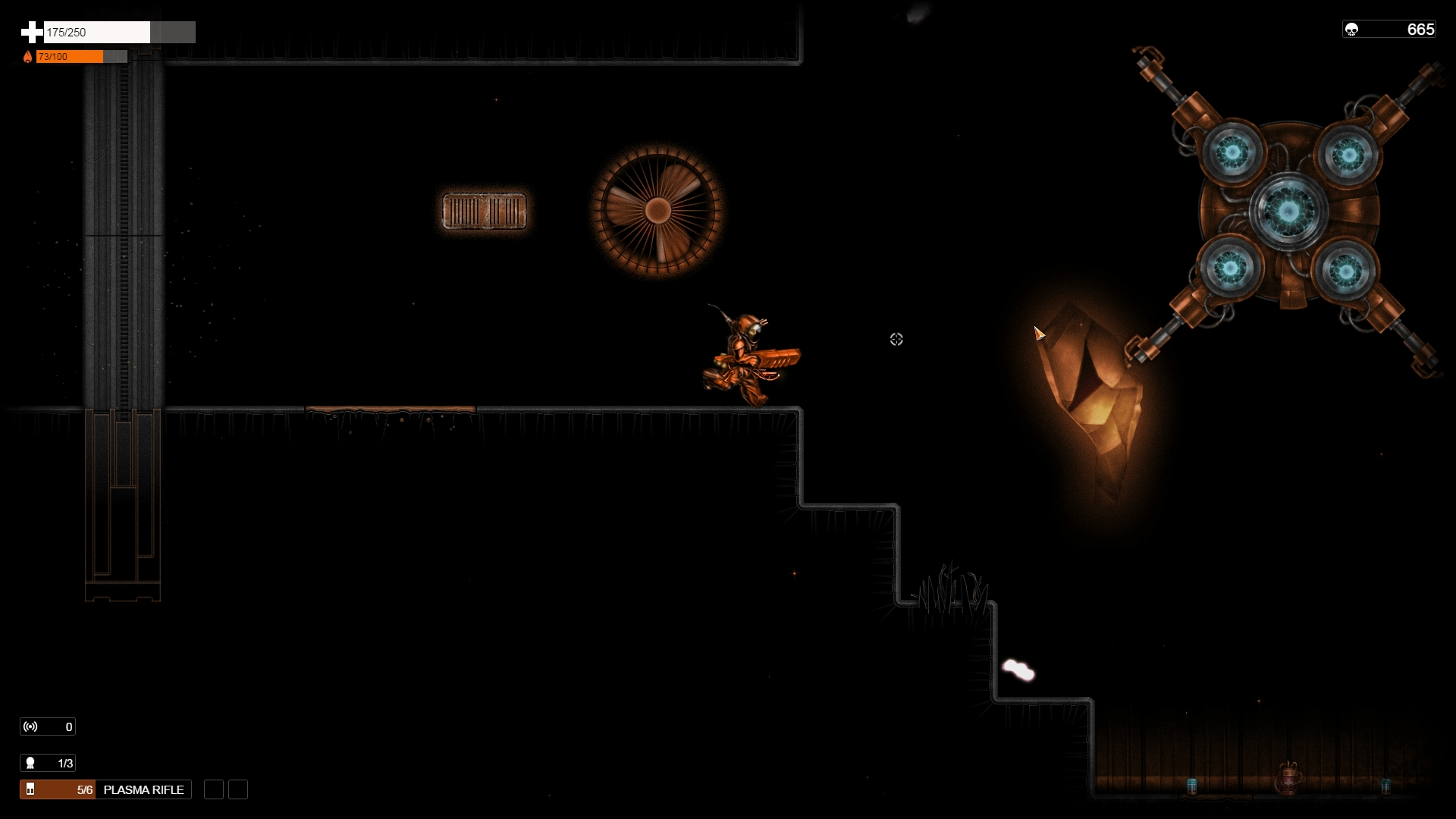 Plasma Rifle
Slow but powerful all purpose weapon. Design based on alien artifacts. Plasma Rifle effective against any type of enemy - doesn't matter if it's organic or artificial, armored or not. Can be upgraded once for better damage.

Plasma cell ammunition for plasma rifle is rare and expensive. It can be upgraded twice, increasing damage and the quantity of projectiles per shot.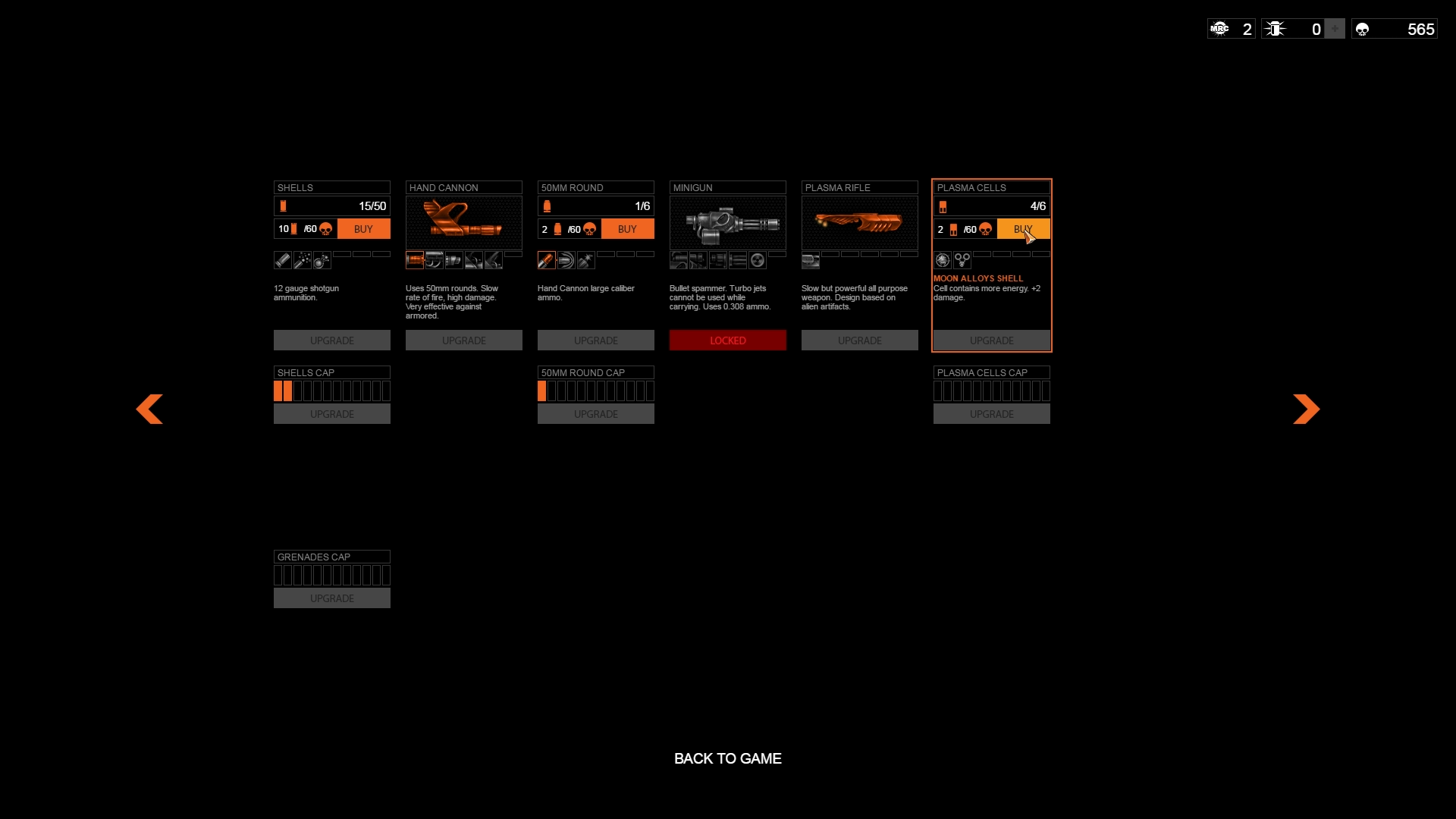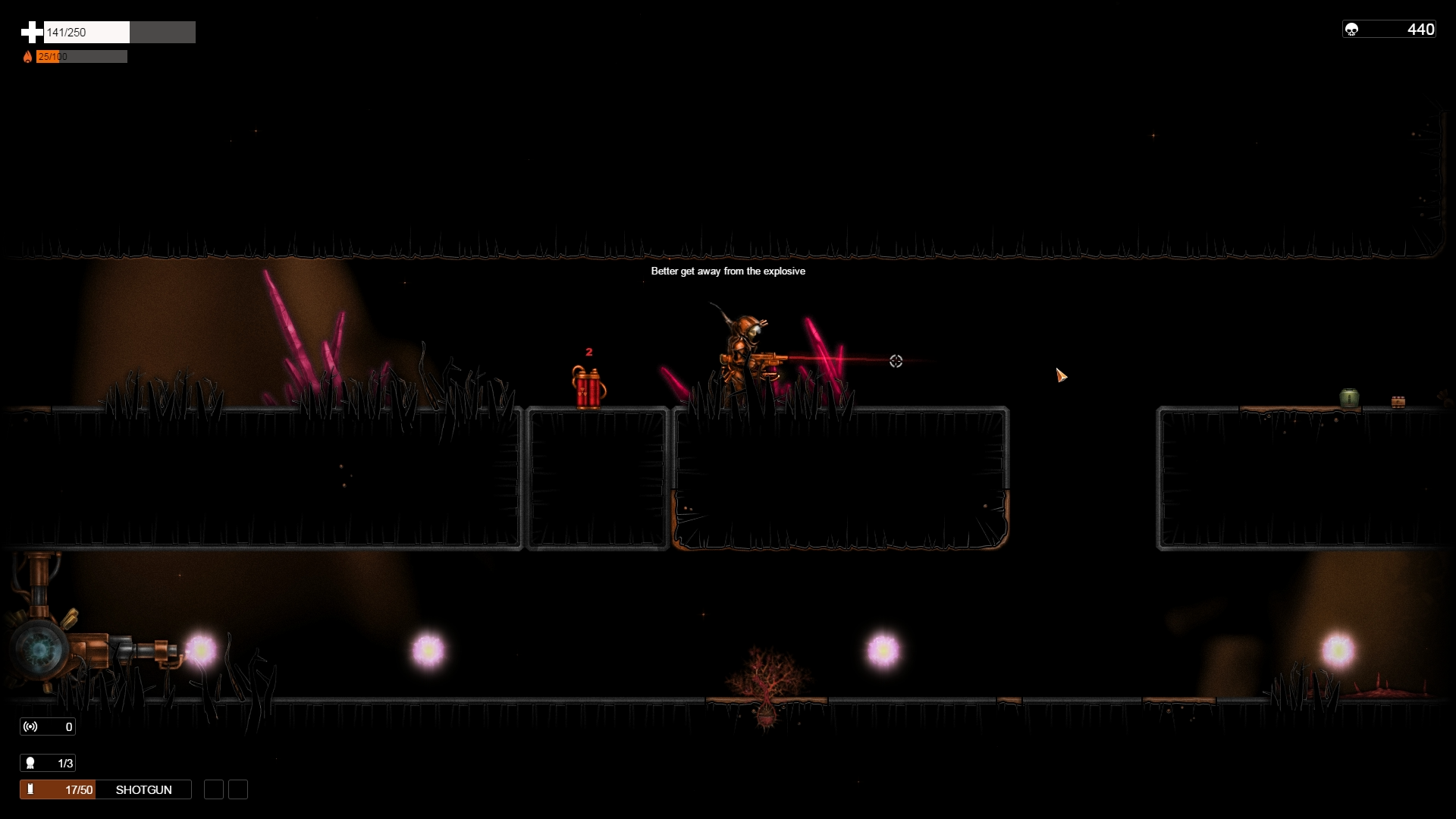 What's New
Level 8 added with new decorations, 2 puzzles and new traps;

New weapon - plasma rifle;

Ammunition for plasma rifle item - plasma cell;

Plasma rifle upgrade;

Two plasma cells upgrades;

More scenery(lab) added to level 7 at Abomination lair;

Added landmark - laboratory site to level 5. This landmark will be a part of a story in the future updates;

Camera shake added to explosion caused by explosive;

Inventory icon for explosive added;

.308 fragments now deal damage to most enemies;

Main menu background visuals improved;
Bugs fixed
Fixed a bug when game cannot be restarted when astronaut died at the same time medkit was picked up;

Steam overlay in main menu is now working properly;

Broken miner on second level won't give part a second time, blocking the inventory. Thank you

ratpack

for submitting the bug

Fixed - last puzzle on level 3 couldn't be solved with controller;

Changed sound effect when ammo for hand cannon purchased;

50mm now gets destroyed on collision with Roller

Explosive on level 5 couldn't be picked up or placed with controller

Fixed position of machine gun flash.

Rare bug when Loader deals damage to a player while dying and gets resurrected after that.

Upgrading machine gun using controller didn't change upgrade values;

Final upgrade for flamethrower and shotgun didn't take effect;
Other
Improved explosive explosion effect

Minigun mistyped requirement fixed - it requires ROBOARMS upgrade, not ROBOBACK.

Loader wont play idle animation on 3rd level before turned on anymore;

.308 frags reduced from 10 to 3 per bullet.

Machine gun and.308 upgrade values for damage and armor penetration decreased.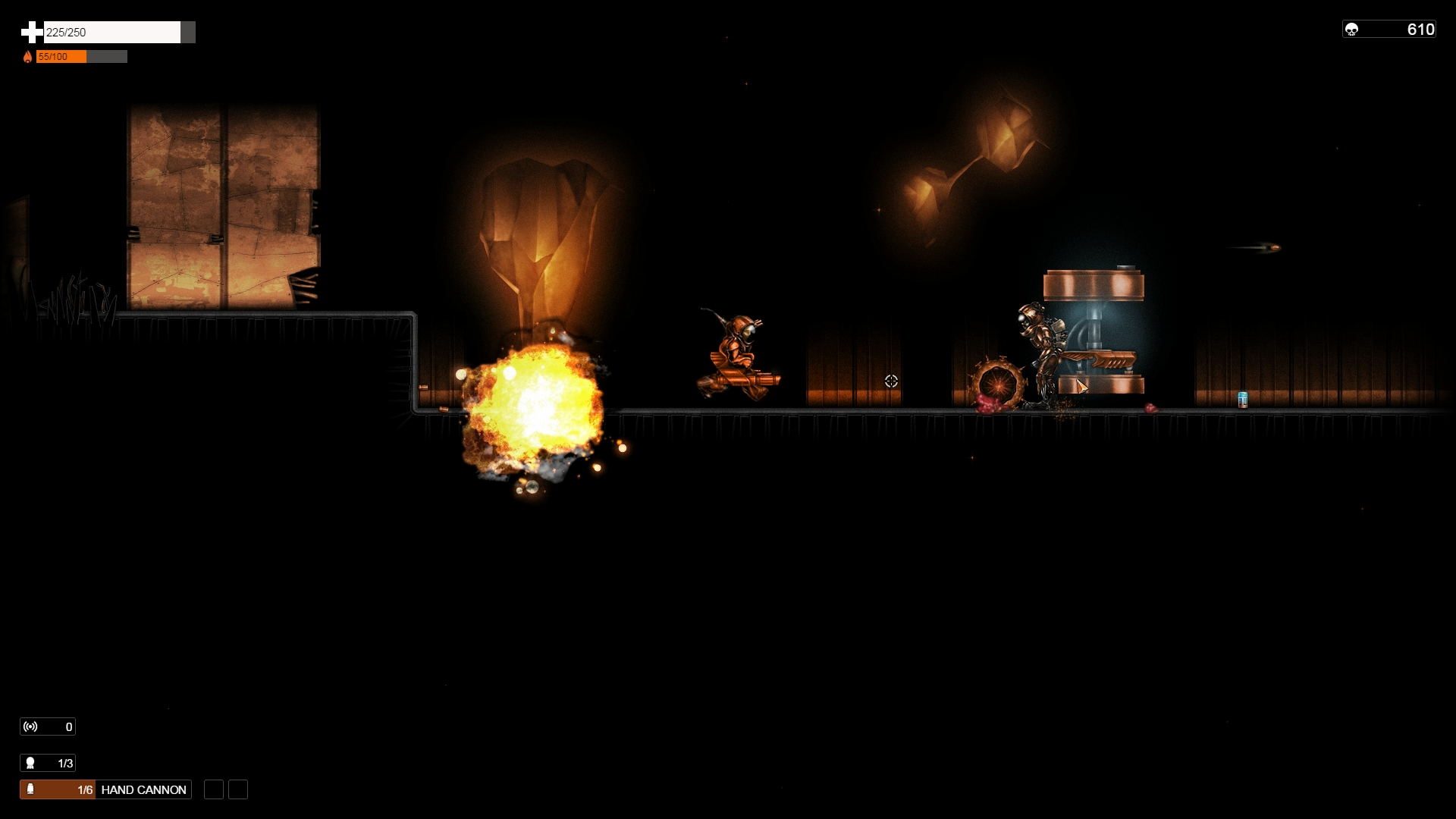 About Orange Moon
Orange Moon, 2d action platformer game with RPG elements and puzzles, full of dangerous native life forms, raiders, remnants of alien civilization and harsh environments. Search for a new life and natural resources, deploy beacons for mining drones, and find ancient alien artifacts that will help you in your exploration of Orange Moon. Augment your explorer to make him suitable for upcoming challenges, upgrade weapons and ammunition with ancient alien technologies and materials that you'll find in your journey.