Orange Moon V0.0.5.3
Hello everyone! V0.0.5.3 is here.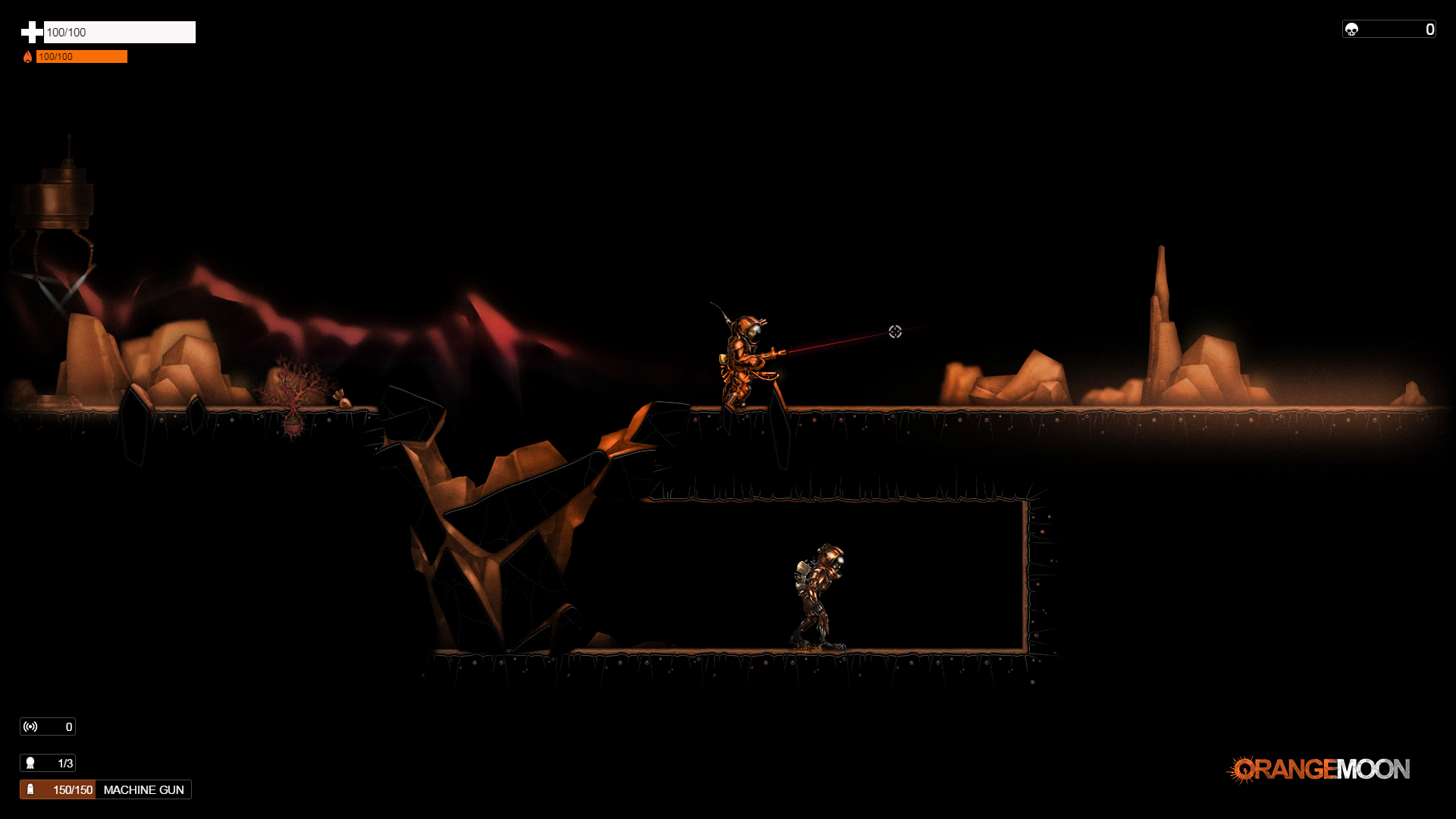 List of updates:
Object placements, required to solve puzzles, will glow blue for two first puzzles.

Added trapped zombie to the first level.

Upgrade cans can now be purchased with alien matter with controller from upgrade screen if enough alien matter collected (press X)

Fixed Moon Piranha sometimes spawning SCO instead of score number when killed;

Fixed Orb Tree sometimes spawning multiple scores and heads;

Layout of the second level adjusted to make impossible to skip part of it;

Fixed spelling on the first two levels.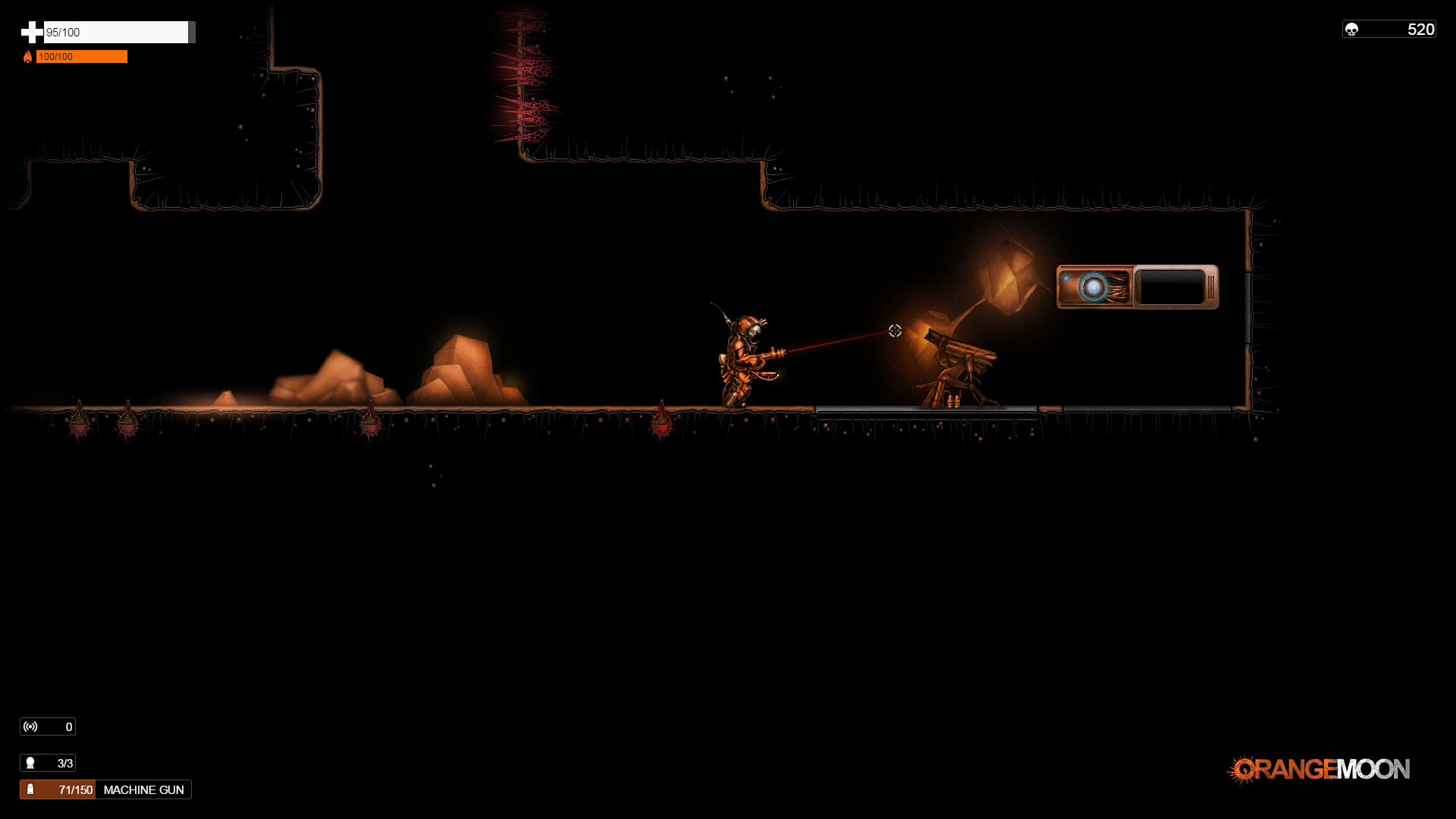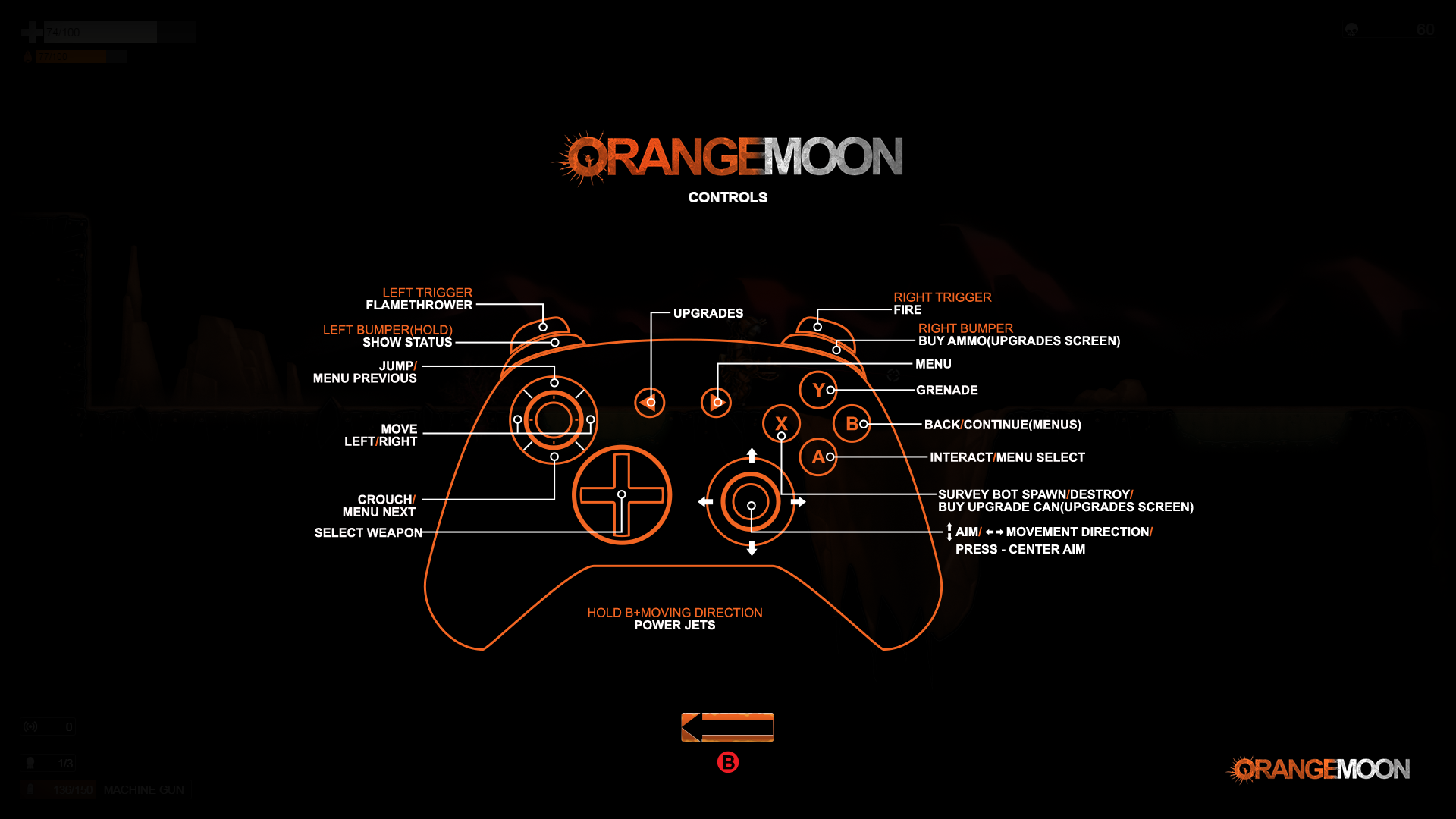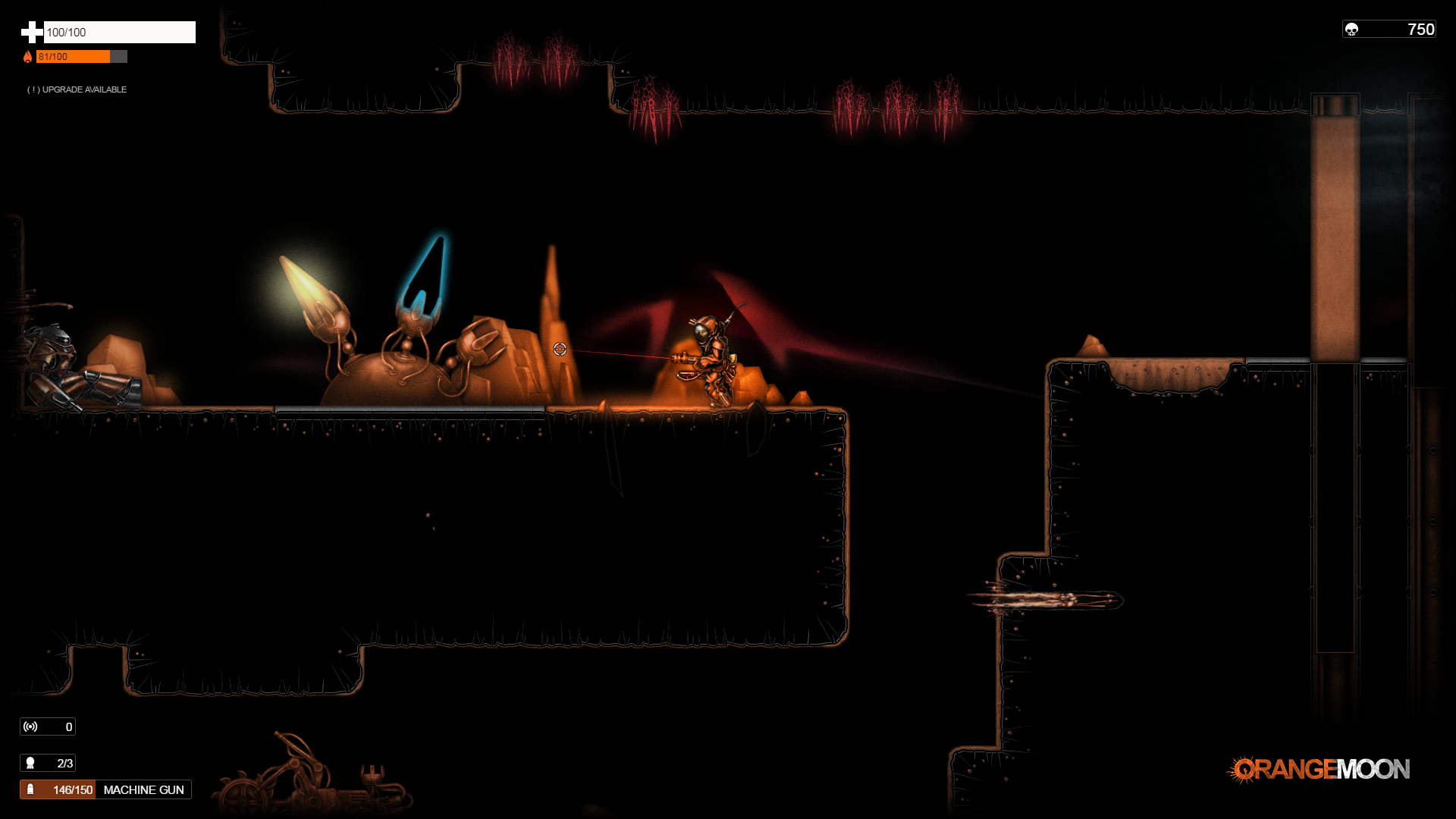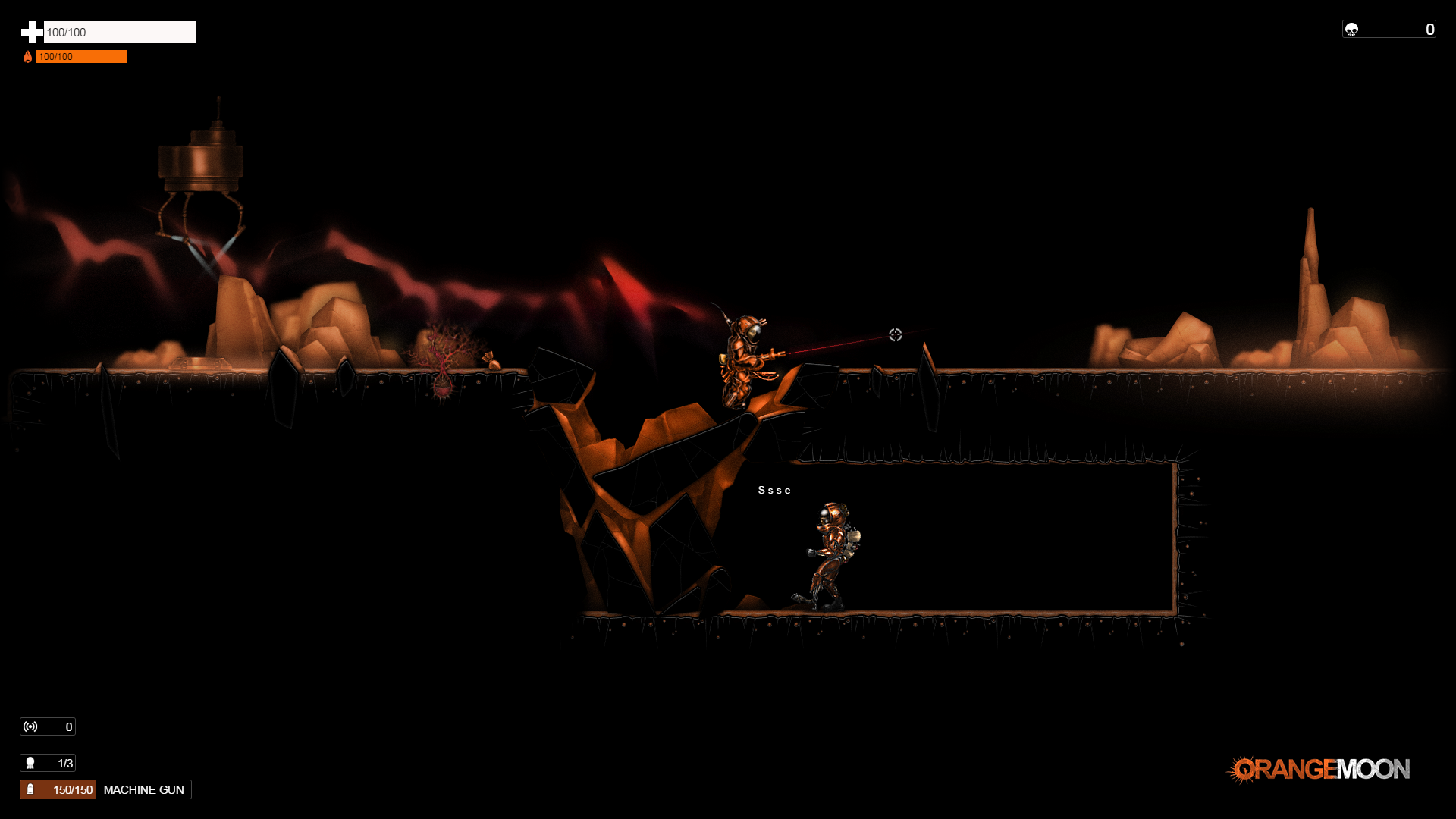 Thank you!
About Orange Moon
Orange Moon, 2d action platformer game with RPG elements and puzzles, full of dangerous native life forms, raiders, remnants of alien civilization and harsh environments. Search for a new life and natural resources, deploy beacons for mining drones, and find ancient alien artifacts that will help you in your exploration of Orange Moon. Augment your explorer to make him suitable for upcoming challenges, upgrade weapons and ammunition with ancient alien technologies and materials that you'll find in your journey.