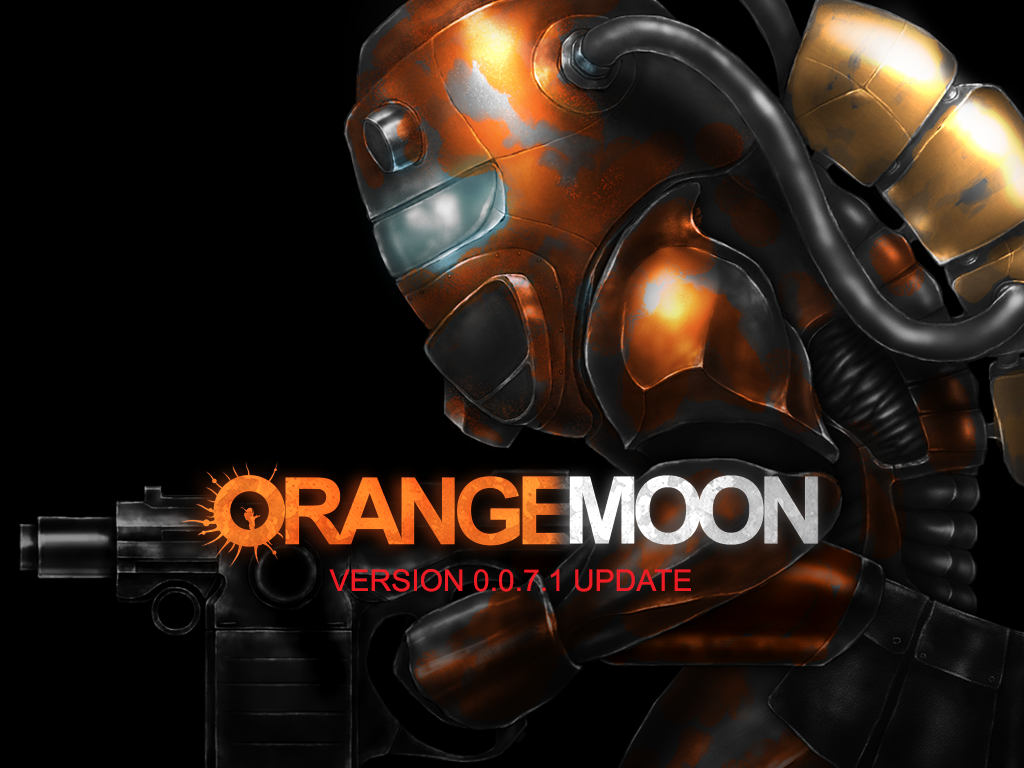 Orange Moon update V0.0.7.1
Orange Moon updated to V0.0.7.1 - new Raider enemy added, UI tweaks and additions and much smoother gameplay.
Raiders
These are a big problem for Moon Resources Corp. They raid anything they can, pillaging archaeological sites, destroying MR Corp equipment and killing prospectors. Heavily armored, they can be a challenge for unprepared astronaut. Machine guns that they use are not of the best quality and jam a lot though.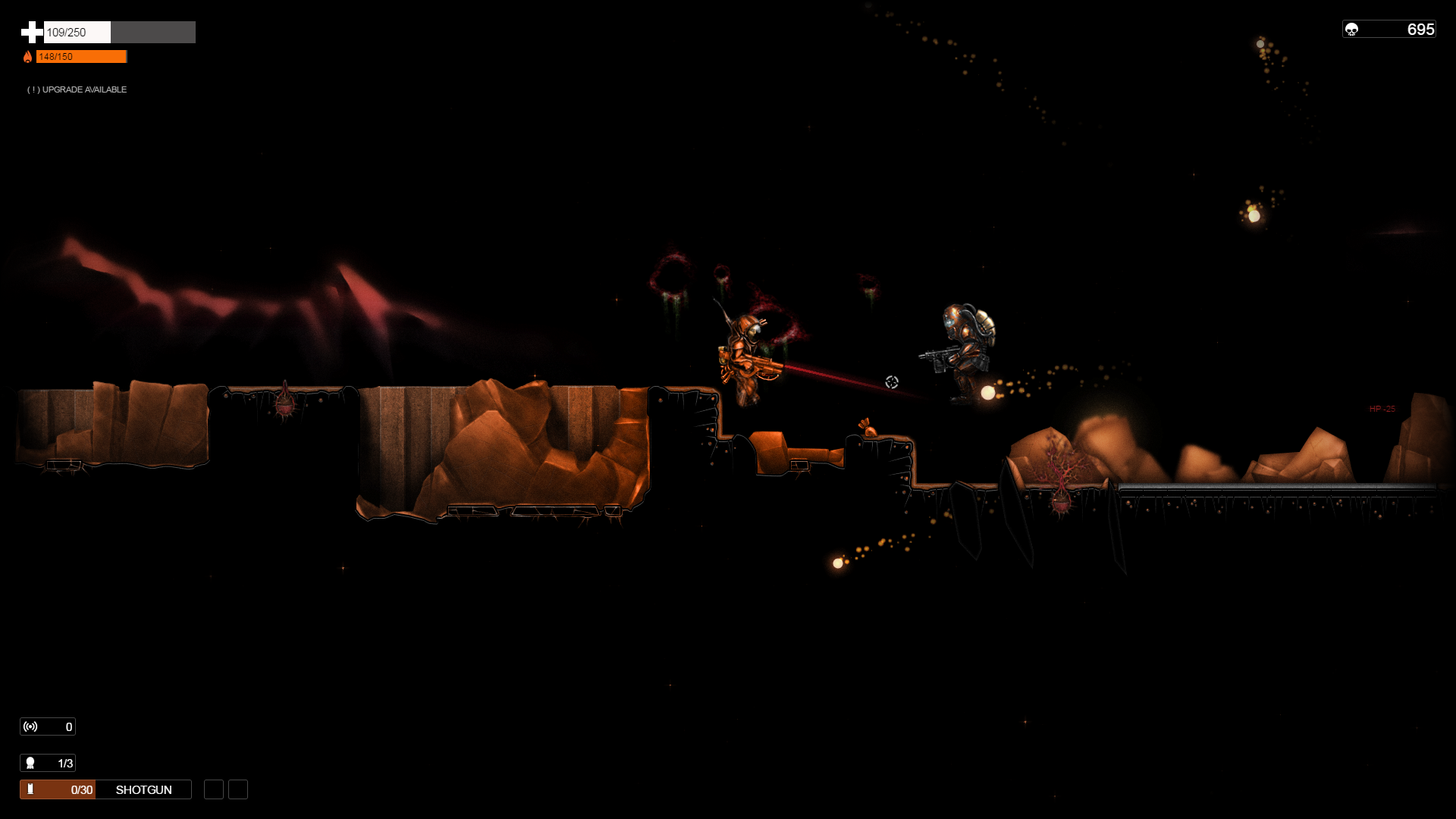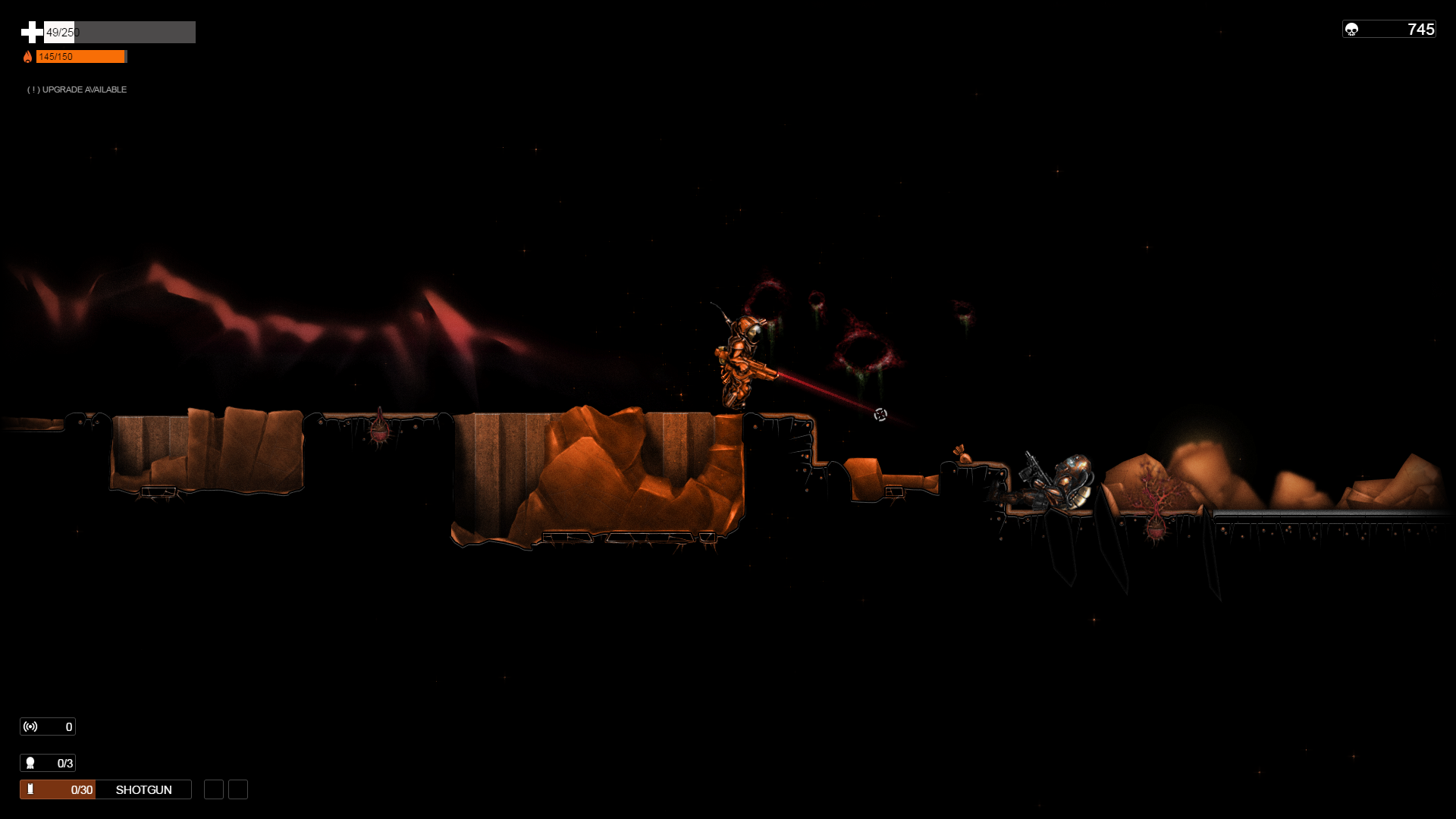 New
New enemy - Raider, with 200 health, immune to fire, armored, vulnerable to explosives;

Raider added to levels 4, 6 and 8;

MRC points can now be converted into upgrade cans;

Healing and fueling icons appear over astronaut to show when under effect;

Incoming messages redesigned and won't interrupt the game anymore;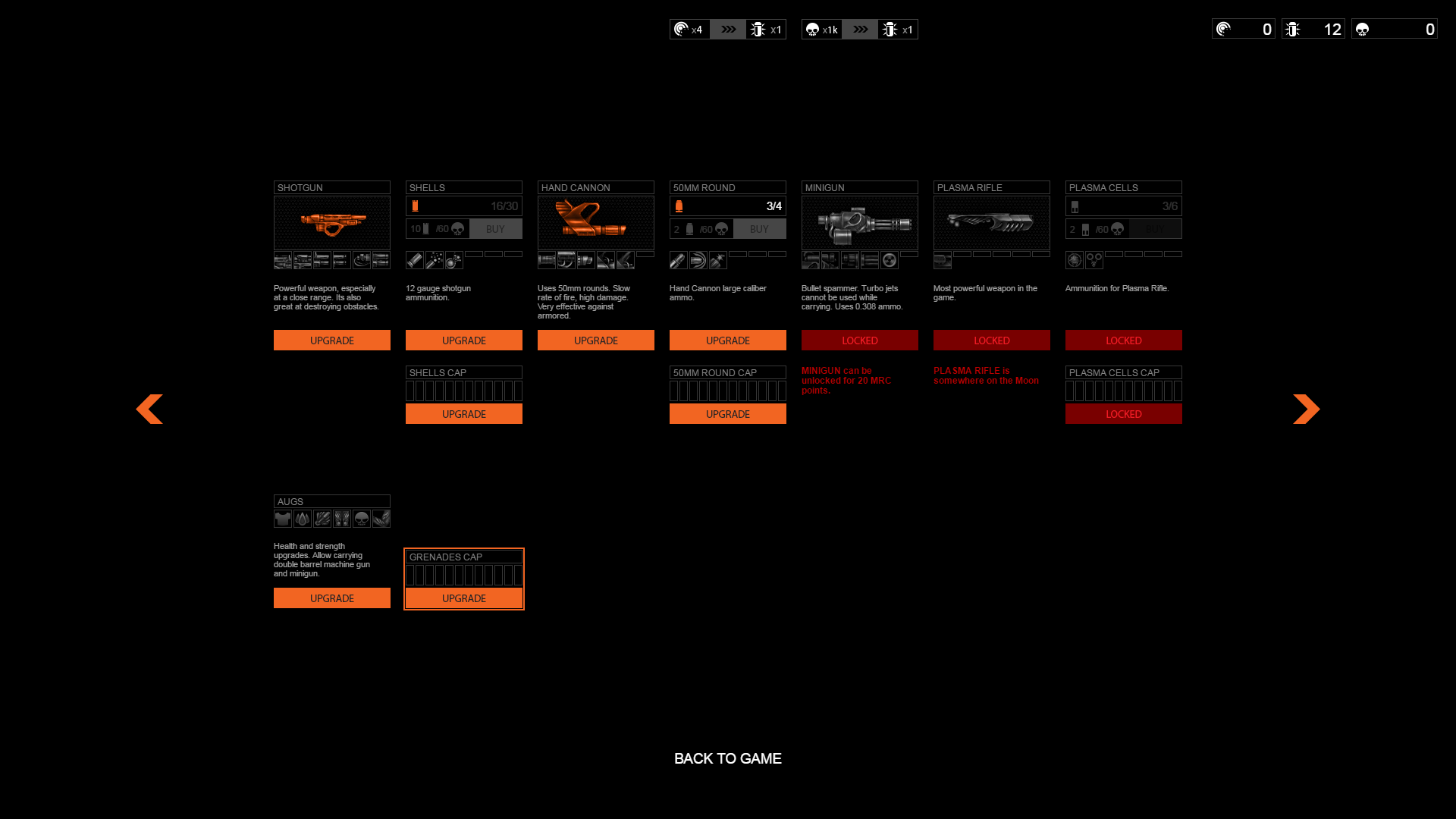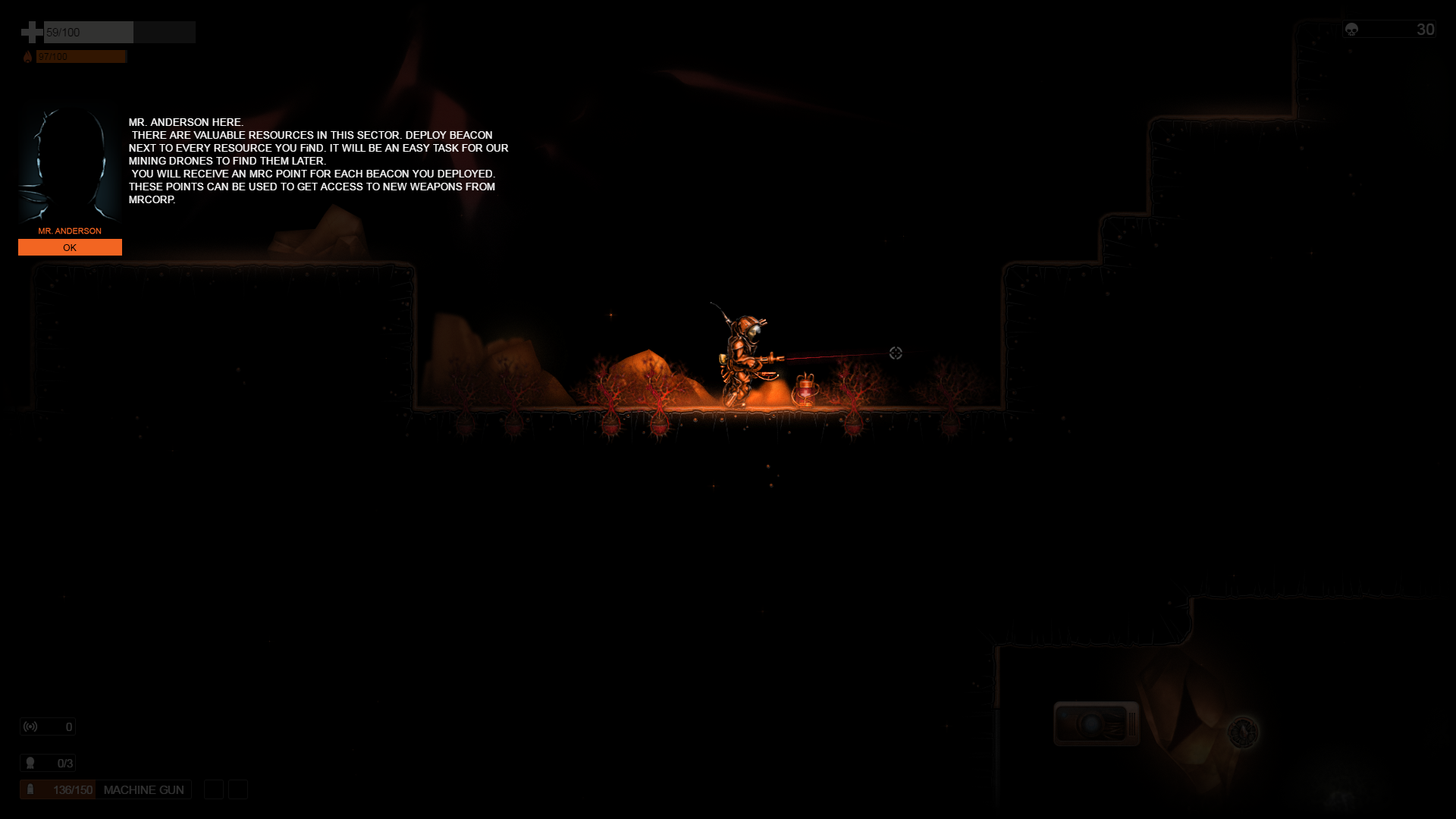 Bugs fixed
Astronaut was unable to jump when there was a wall behind him;

Fuel station did not work with controller;

Added requirement description to unlock weapons;

Fixed issue when forgotten astronaut gets stuck by the walls and after throwing a grenade;

Astronaut would not receive damage anymore a few moments after grenade explosion ended;

Fragmented .308 gets destroyed on collision with various scenery/puzzle objects;
Tweaks
Reduced targeting speed with controller;

Increased mine damage;

Added more saving points to level 4;

Sack with the blue key level 4 puzzle now displays damage when burnt with flamethrower;

Forgotten astronaut now receives damage from his own mines;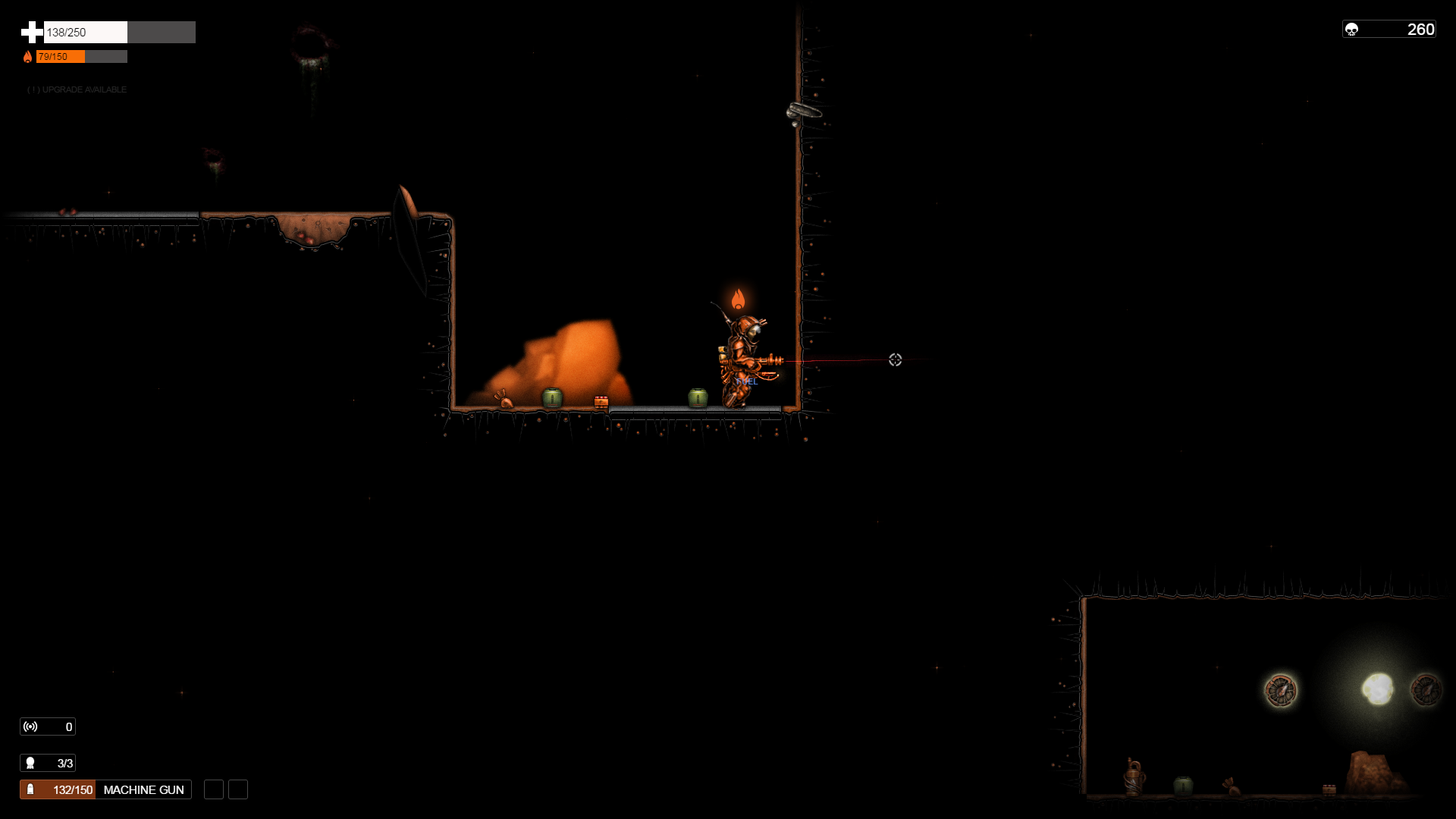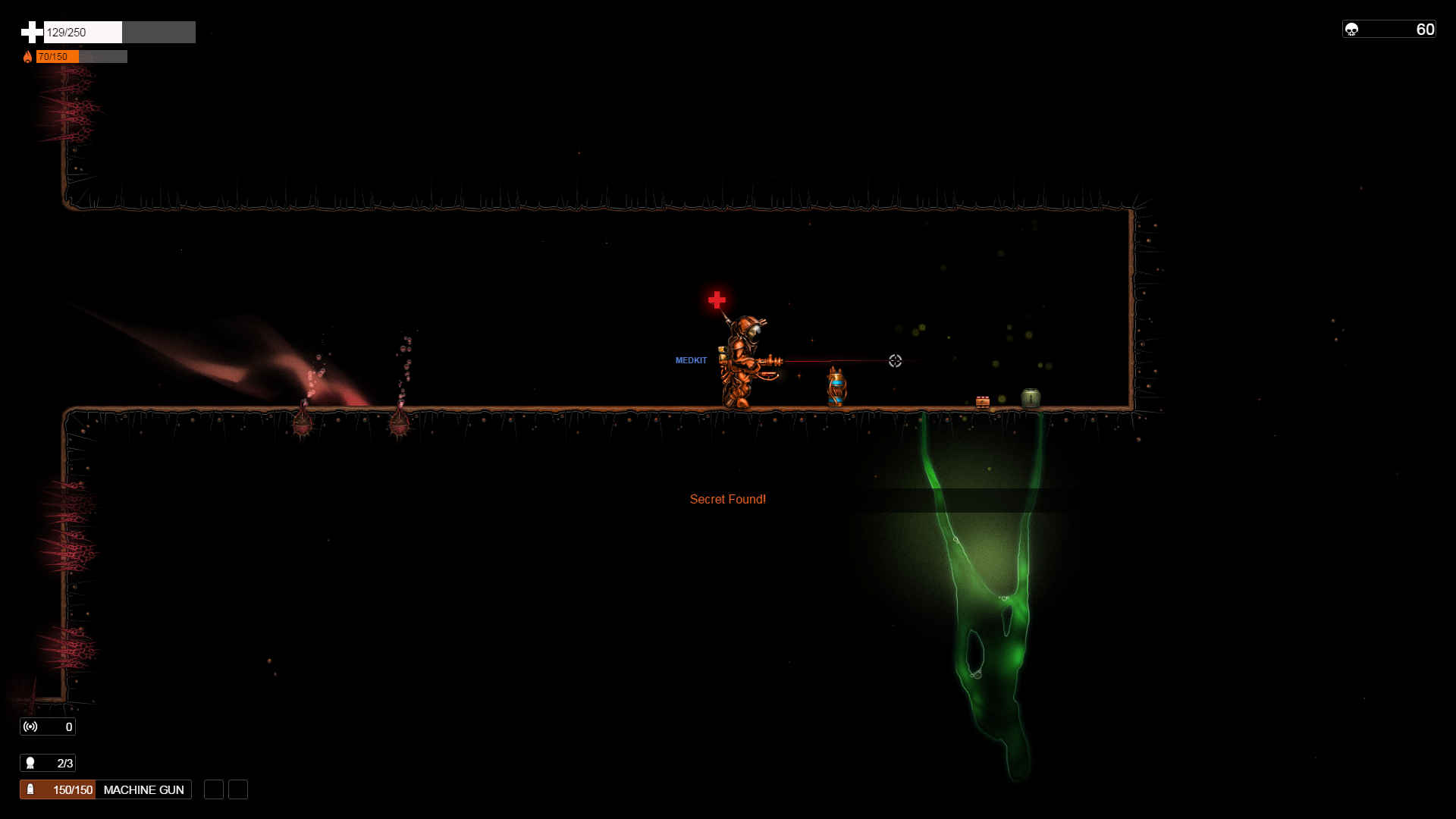 About Orange Moon
Orange Moon, 2d action platformer game with RPG elements and puzzles, full of dangerous native life forms, raiders, remnants of alien civilization and harsh environments. Search for a new life and natural resources, deploy beacons for mining drones, and find ancient alien artifacts that will help you in your exploration of Orange Moon. Augment your explorer to make him suitable for upcoming challenges, upgrade weapons and ammunition with ancient alien technologies and materials that you'll find in your journey.