New trailer featuring exploration, weapons, equipment upgrades and puzzles added to Steam Greenlight Orange Moon page.
New unlock weapons system has been implemented.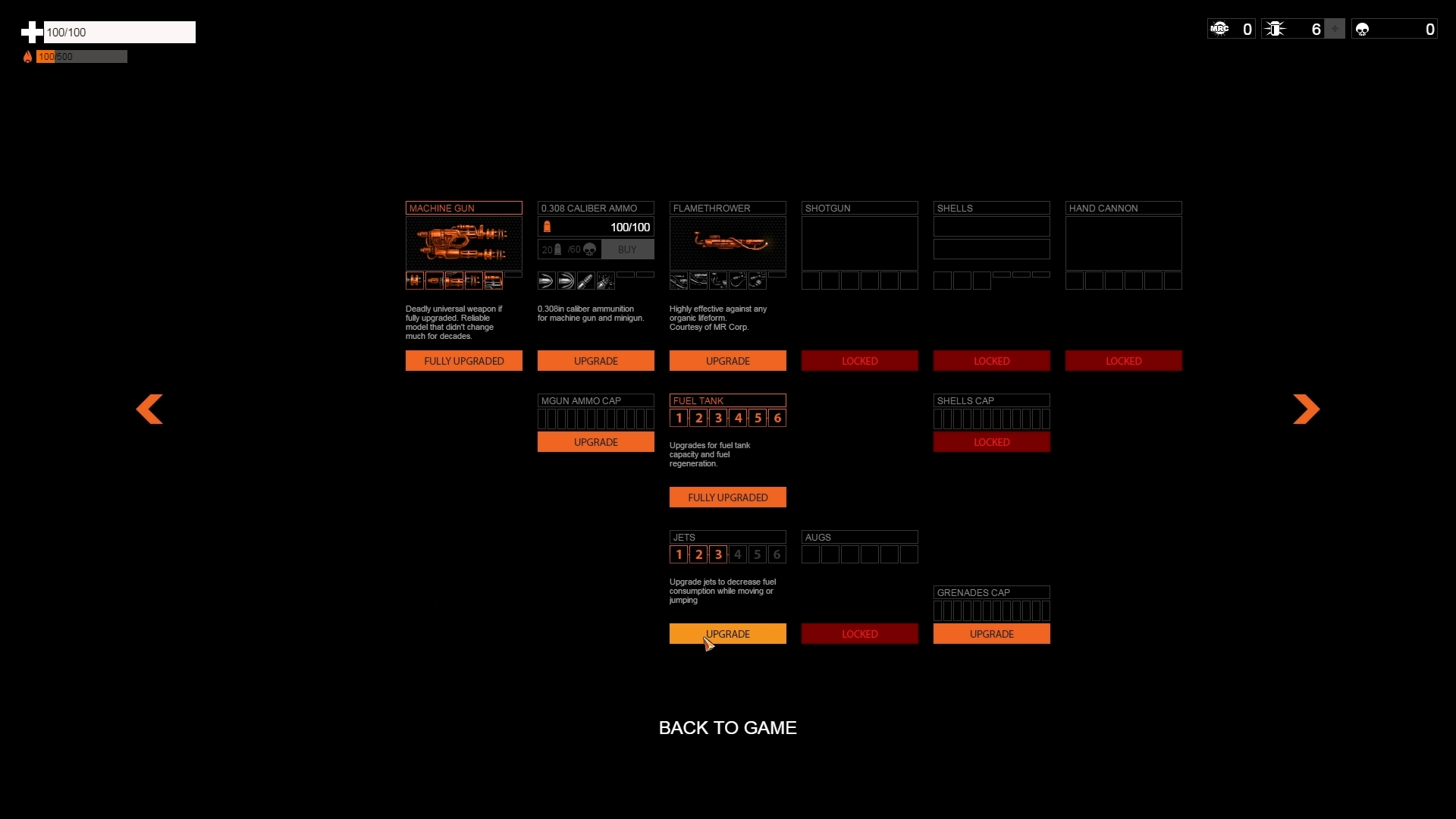 For each resource player discovered and deployed a beacon for Moon Resources Corp. mining drones, a standing point awarded. New weapons can be unlocked with a certain amount of standing points. For instance, shotgun can be unlocked for 4 points, second level has 5 resources, two of which are hidden and need some exploration done to discover.
A puzzle has to be solved to complete a second level. Three rods with mechanisms are blocking the way to the next level. Each of them has to be lowered to proceed.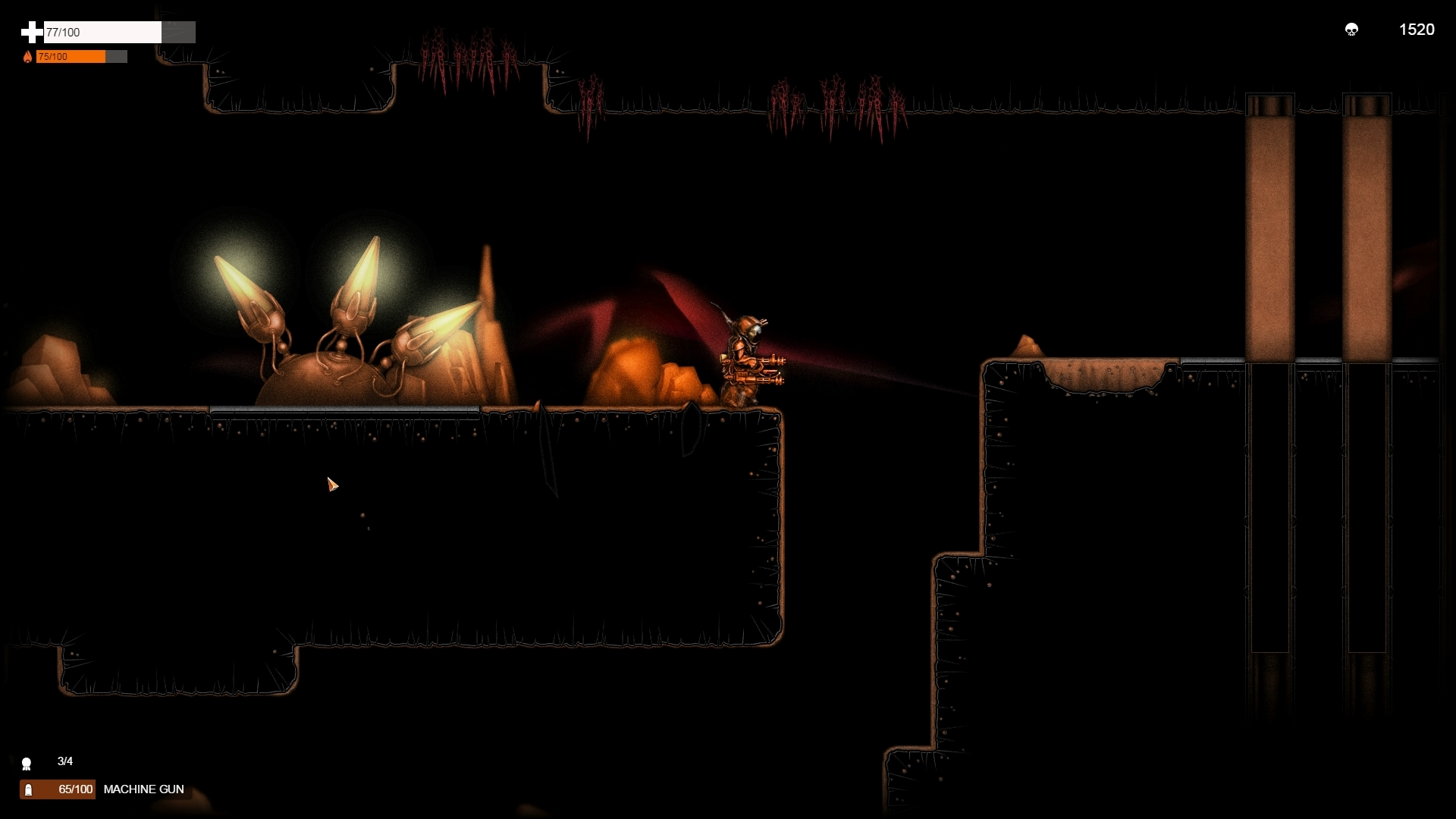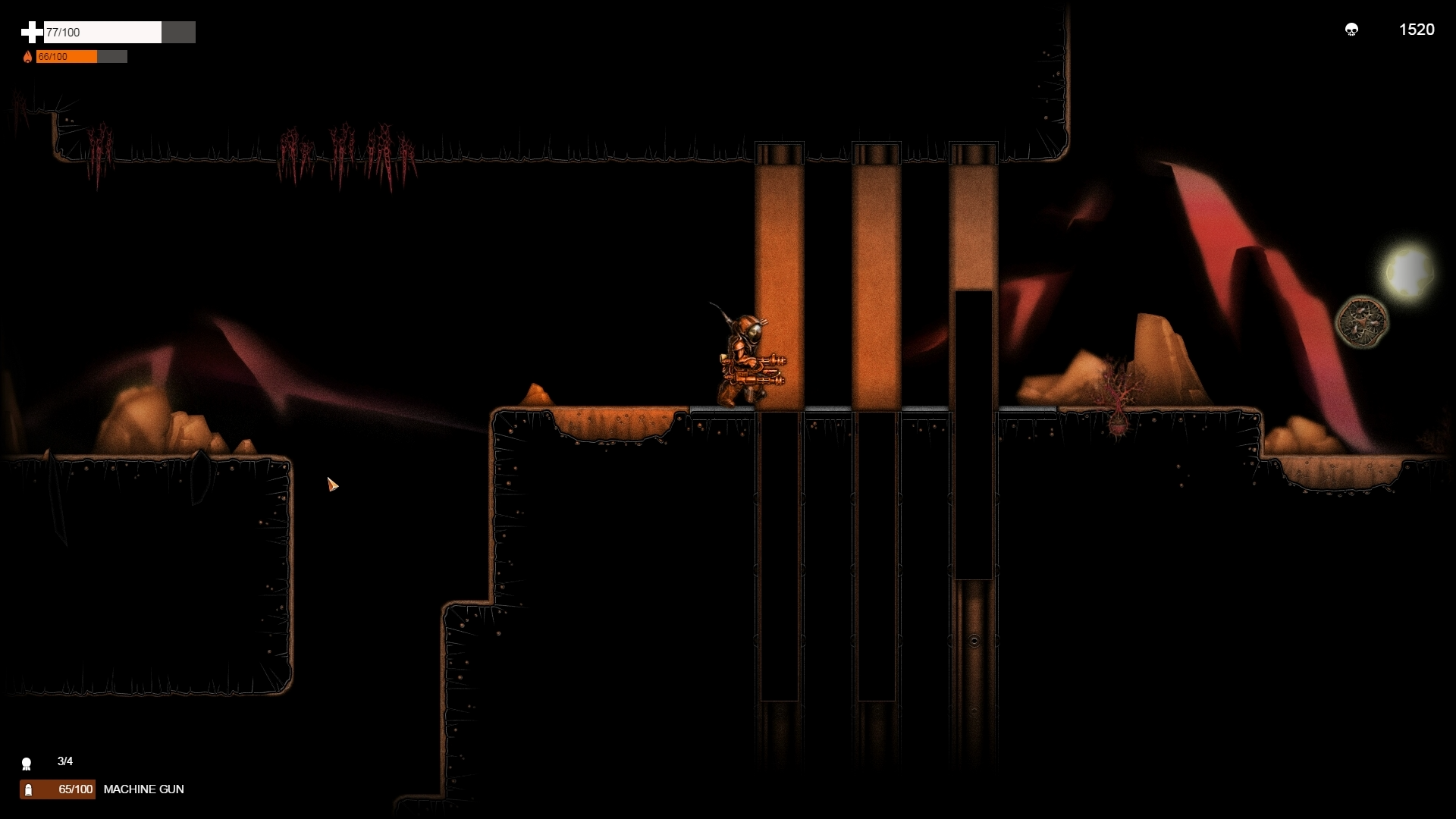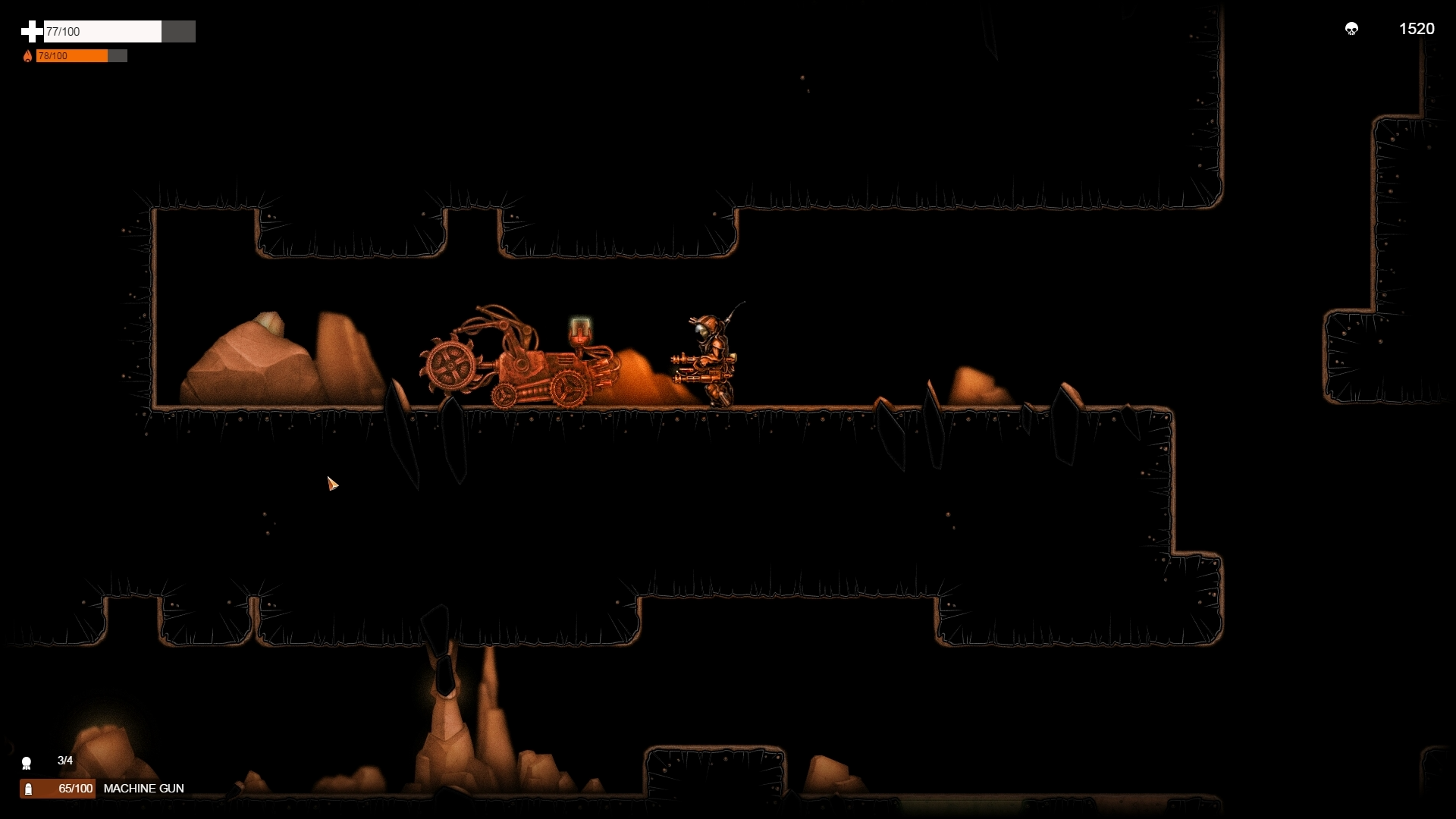 There are going to be 1 - 3 puzzles on each of 18 levels.
See more screenshots on Steam Greenlight.