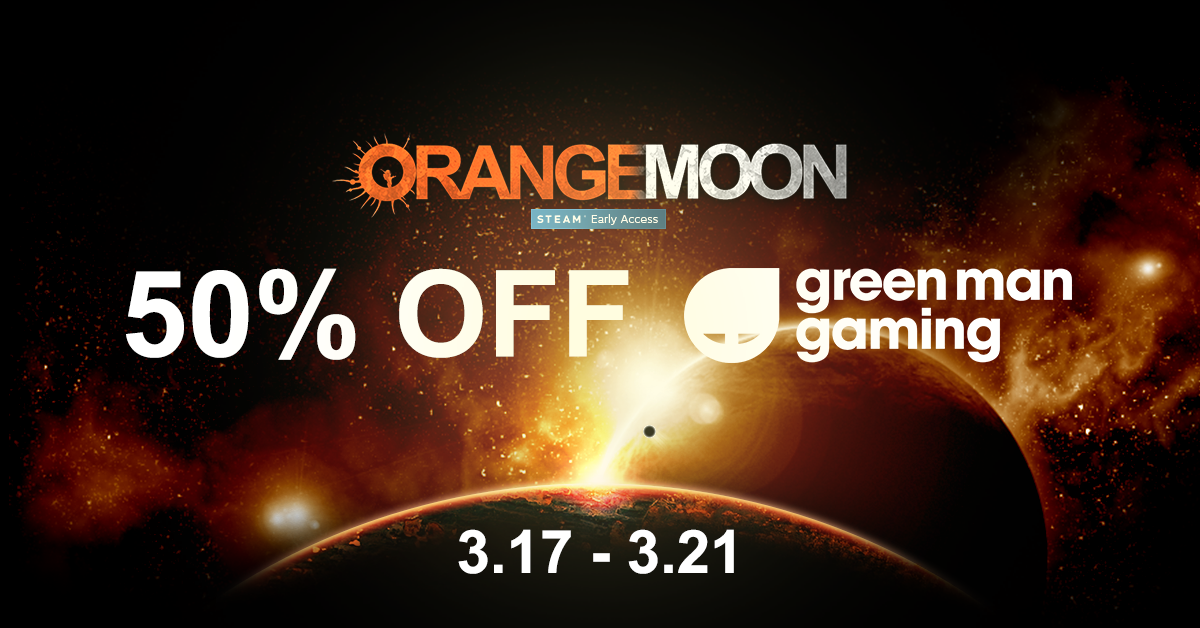 Green Man Gaming Outer space/Sci Fi themed promotion that started on Friday, March 17, will be running for 4 days until Monday March 21. Orange Moon is participating in the promotion and discounted at 50% off. Registered Green Man Gaming users will get an additional 10% VIP discount, saving up to 60%.
Check this most recent gameplay video of Orange Moon level 8 walkthrough 0.0.7.1 update by developer if you'd like to see what the game is about:

About Orange Moon
Orange Moon, 2d action platformer game with RPG elements and puzzles, full of dangerous native life forms, raiders, remnants of alien civilization and harsh environments. Search for a new life and natural resources, deploy beacons for mining drones, and find ancient alien artifacts that will help you in your exploration of Orange Moon. Augment your explorer to make him suitable for upcoming challenges, upgrade weapons and ammunition with ancient alien technologies and materials that you'll find in your journey.
Journalists interested in further information, additional assets or an interview are welcome to contact developer by sending an email to dshyshkin@betelgeusezero.com.