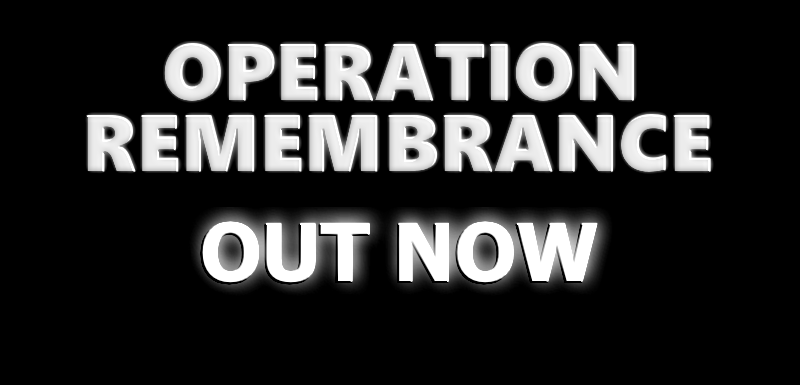 In case you haven't seen it yet, "Battlefield Vietnam: Operation Remembrance" is now out! Here's a link to the download as well as a place to get instructions on downloading the original game itself if you don't already have it: Moddb.com.
A ModDB user by the name of "DoTrung56" was kind enough to remind me that I forgot to include a list of all the songs used in the map loading screens for the mod, so here we are:
Battle of Ap Bac: Bài Ca Ngông (The Crazy Song) - Elvis Phương
Outpost Red Haze: Kho Tàng Của Chúng Ta (Our Treasures) - Elvis Phương
Vo Ninh Airstrip: Tóc Mai Sợi Vắn Sợi Dài (Uneven Hair) - Thanh Mai
Ia Drang Valley: On the Road Again – Canned Heat
Landing Zone Albany: Somebody to Love – Jefferson Airplane
Welcome to the Jungle: Welcome to the Jungle – Guns N' Roses
Operation Game Warden: War! – Edwin Starr
Operation Whispered Breath: Tinh Yêu Tuyệt Vời (The Great Love) - CBC Band
Operation Hastings: Psychotic Reaction – The Count Five
Battle of Long Tan: I Was Only Nineteen - Redgum
A Walk in the Light Green: Jungles of Vietnam – Reg Lindsay
Operation Cedar Falls: Fortunate Son – Creedence Clearwater Revival
Operation Bribie: Khe Sanh – Cold Chisel
Nung River Mouth: Ride of the Valkyries – Richard Wagner
Defense of Con Thien: White Rabbit – Jefferson Airplane
Across the DMZ: Volunteers of America – Jefferson Airplane
Fall of Lang Vei: Shaking All Over – The Guess Who
Hue-1968: Nowhere to Run – Martha and the Vandellas
Quang Tri-1968: Những Đóm Mắt Hoả Châu (The Fireballs) - Băng Châu
Saigon-1968: Đêm Huyền Diệu (Magical Night) - Phương Tâm
Reclaiming Hue: Con Tim Và Nước Mắt (Heart And Tears) - Bich Loan & CBC Band
Siege of Khe Sanh: Get Ready – Rare Earth
Operation Pegasus: A Whiter Shade of Pale – Procol Harum
Ho Chi Minh Trail: Hush – Deep Purple
Cambodian Incursion: All Day and All of the Night – The Kinks
Attack on Quan Loi: Hờn Anh Giận Em (Jealousy) - Hùng Cường & Mai Lệ Huyền
Quang Tri-1972: Cái Trâm Em Cài (Your Hair Clip) - Carol Kim
Battle of the Iron Triangle: Duyên Phận Con Gái (A Girl's Destiny) - Mai Lệ Huyền
Outskirts of Saigon: Mặt Trời Đen (The Black Sun) - Minh Xuân & Phượng Hoàng Band
Fall of Saigon: Fall of Saigon – We Interrupt This Broadcast
Thank you to ModDB user "Humperdoo" for providing me with a link to a compilation of all the Vietnamese songs, and thank you to "DoTrung56" for reminding me about this list and for providing me with another link to more Vietnamese music that might be used in future updates.