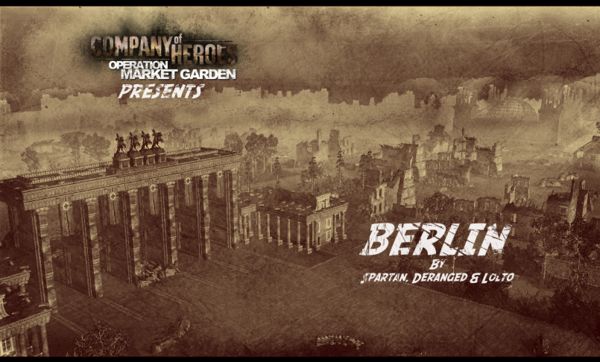 This is the fifth installment in a series showcasing maps designed exclusively Operation Market Garden modification for Company of Heroes. Our fifth map, Berlin, was created through a herculean collaboration by Lolto, Spartan 11793, and Deranged. In early January it underwent a major revision improving its layout and ascetics. It accommodates eight players, and it is one of our 40 exclusive maps. Its urban landscape allows for rousing and highly competitive game play as you and your teammates battle for the maps two main features, the Reichstag and Brandenburg Gate.
It's based off the Battle of Berlin (April-May 1945), which was the final major battle in Europe during World War Two.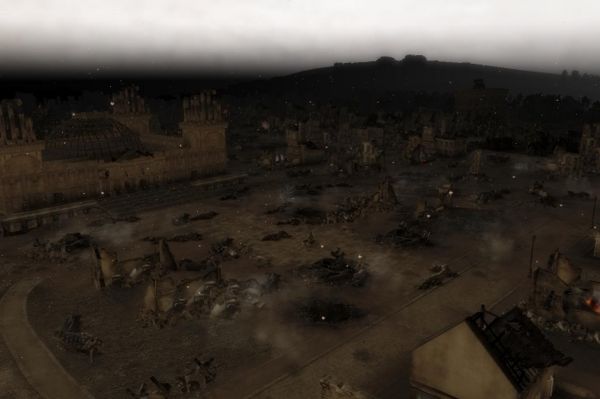 OMG (Operation Market Garden) is a persistent multiplayer only modification. We've expanded into Opposing Fronts' factions, added new and exclusive maps, and added Tales of Valor and new unique units. We're adding deep and useful veterancy bonuses, new doctrines and an interactive war map. We put a strong emphasis on balance, community, transparency, and fun. We are currently in an open Beta, and are constantly improving, adding new OMG features and content.
To learn more about the Operation Market Garden modification check out its wiki, and to get involved check out our main page and getting started guide.