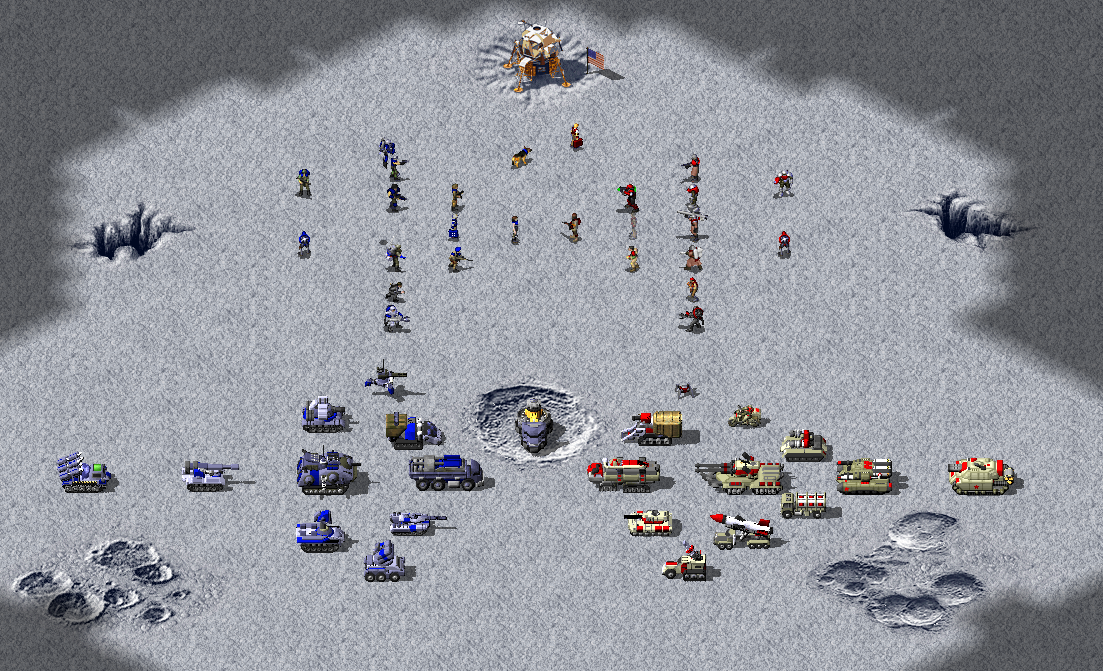 This article serves to introduce our awesome new mod for the OpenRA engine. Romanov's Vengeance is based on the unreleased pre-alpha version of OpenRA Red Alert 2 which is currently outright missing several units like Aircraft Carriers or missing logics like Terror Drones infection. It required a lot of work to get the base of the game working and adding all missing stuff from Red Alert 2 to then modifying the game in our image.
Romanov's Vengeance is going to be based upon RA2 + units from Yuri's Revenge. Romanov's Vengeance will serve as a game that will provide a very competitive environment for both 1v1 and team players. Don't worry for the casual player community we will of course include a strong and reactive AI and a campaign (which will be developed in secret).
We have been introducing a lot of features that are not possible to create in mods based on original RA2/YR engine like:
Multiqueue which enables you to build for example two vehicles out of two War Factories at the same time

Multiple lobby options to customize your games like enabling the minimap radar right from the start without having to build your own Radar

Commander's Powers that work like C&C: Generals' General's Powers (explanation can be found further down in the article)

Separate queue tabs for Naval and Air units

We have also performed changes that are similar to other RA2 mods:
Separation of Aircraft and Vehicle production, including a new Helipad for Soviets

A new subfaction for Soviets, Vietnam, to rival Allies' 5 subfactions from the original including their special unit the Flame Tank

New units and buildings for all factions:

Generic:

Allies:

Airpad (Commander's Power)

Medic (Commander's Power)

Grenadier

B2 Spirit

Advanced Coolants

Chrono Dragon (Secret Lab Unit)

Soviets:

Tesla Fence (Commander's Power)

Hijacker (Commander's Power)

Flamethrower

Iron Trooper

Hind Carryall

Helipad

Propaganda Tower

Mortar Tricycle

Flame Tank (Vietnam Special Unit)

Devastator (Secret Lab Unit)

Subfactions not only differ in one special unit but also in a special ability for each subfaction in RV which are available from Airforce Command HQ or Radar Tower

Another take on the balance to correct mistakes that Westwood did in the past for example assigning Infantry Armor to Rocketeers which made them hard to counter in AvA but nonexistent in AvS

We are also proud to present a system from C&C: Generals that we call Commander's Powers in RV:

You gain experience through destroying enemy assets to gain Commander's Points which you can spend on unlocking abilities or new units.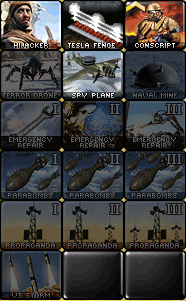 We have also improved several assets from the original RA2.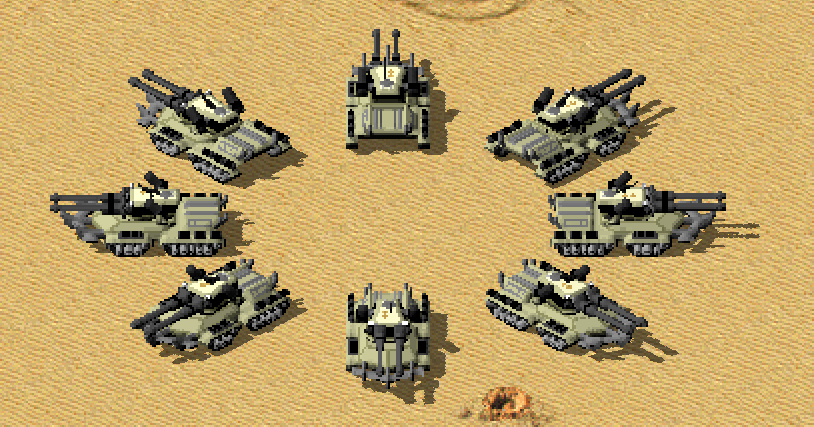 This Apocalypse Tank looks way more menacing and threatening than the original one (also closer to the ingame cutscenes).
We are also implementing features that were introduced to modern era C&Cs like Generals and Tiberium Wars.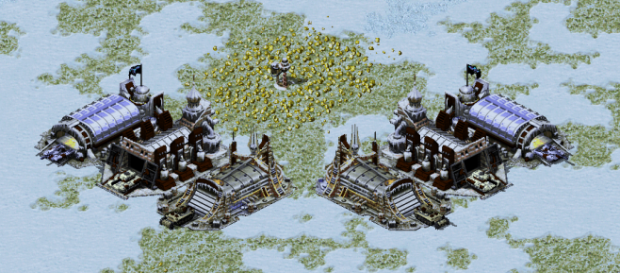 As you can see in the picture above we have implemented rotatable structures. This feature serves mainly to improve the balance on maps. You will be able to rotate Refineries and Warfactories of all factions into 4 directions (NW, NE, SW and SW).
We will continue to keep you guys up to date with any further changes for instances posting new Pictures, creating new maps or even recording some Gameplay VODs.
In the meantime stay tuned and keep an eye out for the following streamers covering RV at certain events:

FiveAces: Twitch.tv
ZxGanon: Twitch.tv
The RV Team!