Please choose your prefered choice, both are possible.
Open Gameplay:
Walk directly from one area to another, EVERYTHING is on ONE large map. See all the other places in the distance, maybe I'll add heightmap too, as this may be important for an open map. Will involve a longer initial loading time, but no more afterwards. Adds the possibility for a multiplyer feature. E.g.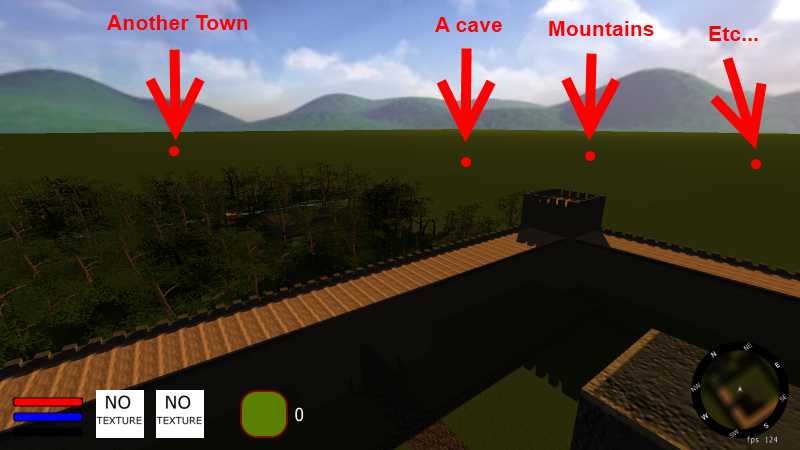 Map-Based:
Once you reach the edge of the map, it loads the next map. So you move from map to map, and will NOT see other maps in the distance, or a heightmap. Shorter initial loding time, but you have to load each map as you come to them. I may not be able to add a multiplayer feature for this option.
I would probably be more towards the Open Gameplay idea, but I look forward to your choices ! :)
Post a comment of your decision! ;D