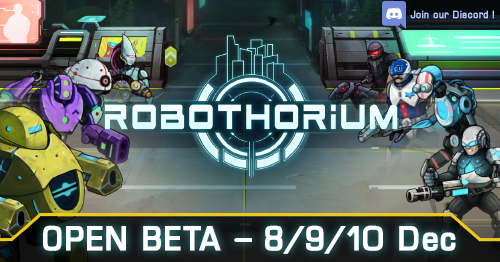 REVOLUTION IS ONGOING!!
Robothorium opens its doors on December 8, 9 and 10.

Prepare to experience the 4 first prologues of the main plot.

To participate, register here Eepurl.com
or join our Discord Discord.gg

In Year 2052, Humans, Cyborgs and Robots are on the verge of a civil war.

You are S.A.I.A, a self-conscious artificial intelligence that will lead this revolution. Gather a team of robots in this turn based Sci-Fi game where all your choices will have a direct impact on your environment.

Will you choose the pacifist way or will you rewrite Robothorium's story in human's blood?

Only you will decide on the Robotverse future!