Hello everyone and a Happy New Year!
Thank you all for participating in the Curse of Mermos open beta, it's been great to get some fresh people look at our game. Even if you didn't send us your game data we're really glad that you played the game and we hope you'll give a chance to Curse of Mermos when it is released, on the 15th of January.
During the beta we gathered enough information to draw some conclusions on what we need to improve. Now, some of these improvements were already on our to-do list but thanks to your game data we have a better understanding of how people play the game.
We had a total of 19 game data sets. Here's some of the stuff we found out.
Game Completion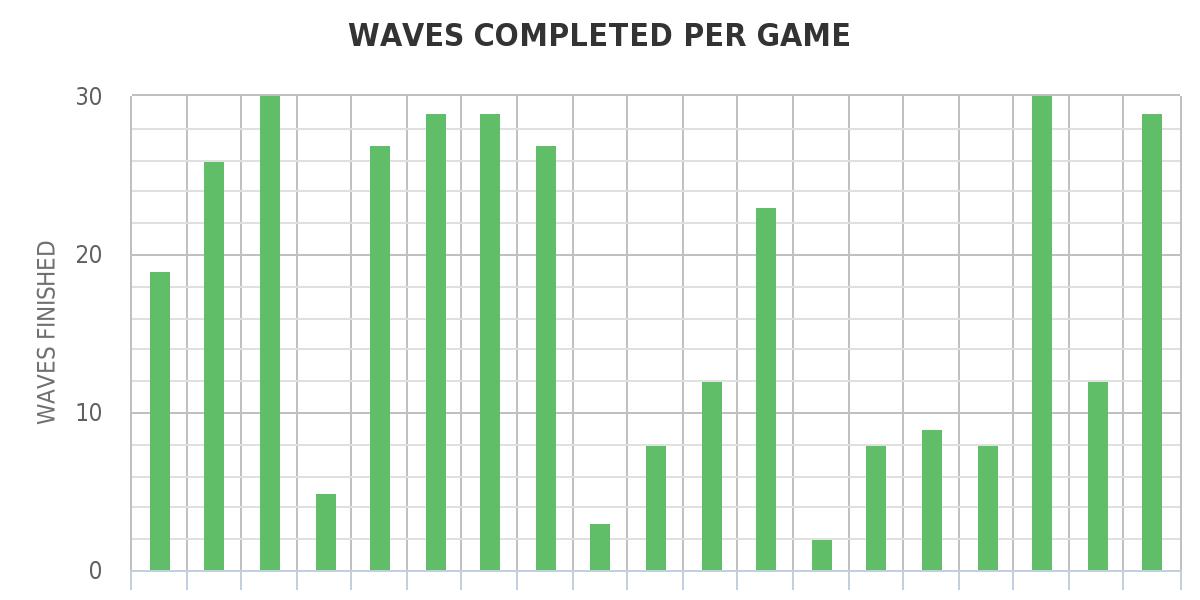 Shortest game was 2 waves while the longest game was 30 waves.
The average game is ended at wave 17 and the average time a player spends in-game is 379 seconds (6 minutes). This is less than what we were expecting but on average, people who play through the better part of the game take around 1 hour which is what we're aiming for.
Here is a breakdown of player progress: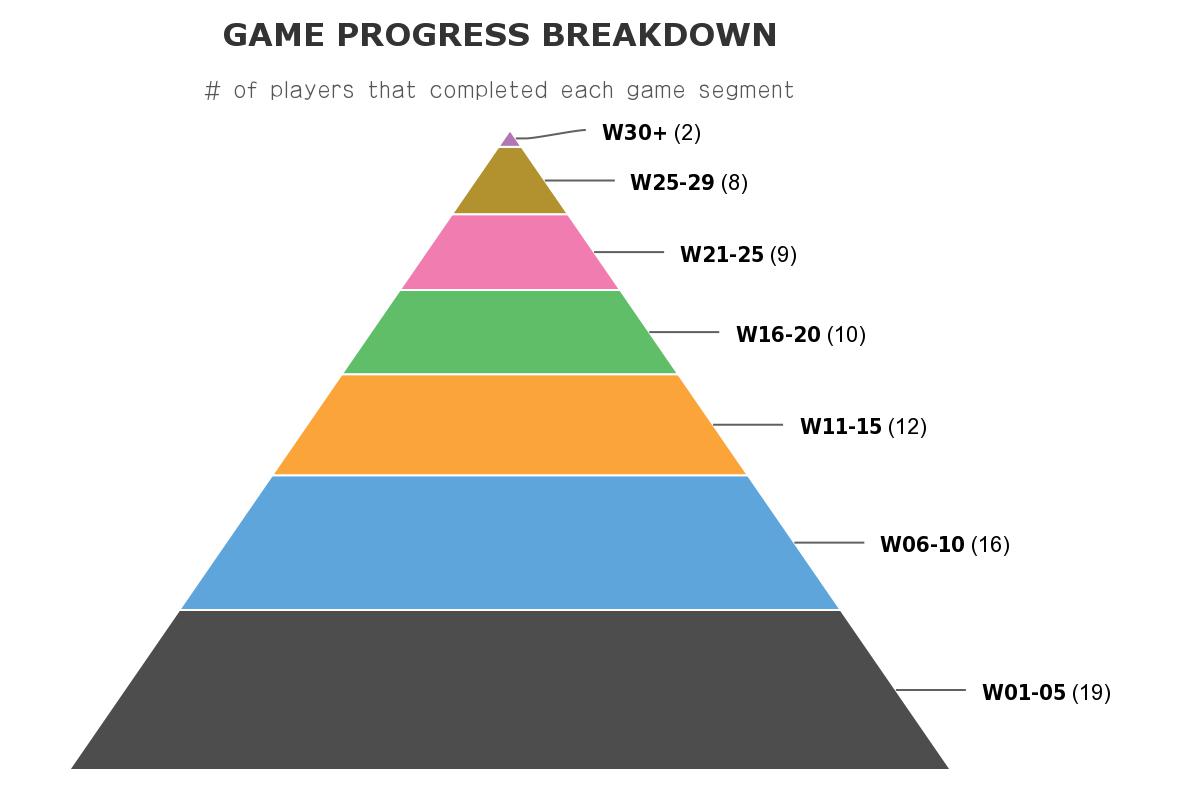 Combat
The combat part was the most surprising for us as it seems that players overwhelmingly prefer to use ranged attacks over melee.
We designed and balanced Curse of Mermos having in mind that people have different play styles - some prefer the comfort of the ranged attacks while others like to get close to the action. The game allows you to choose which path to take but players have to use both in order to smoothly go through the game.
Some enemies are more vulnerable to range attacks while others to melee. Using strictly one type of attack makes it a bit more difficult to finish the game.
The following chart shows how much players have used certain attack types.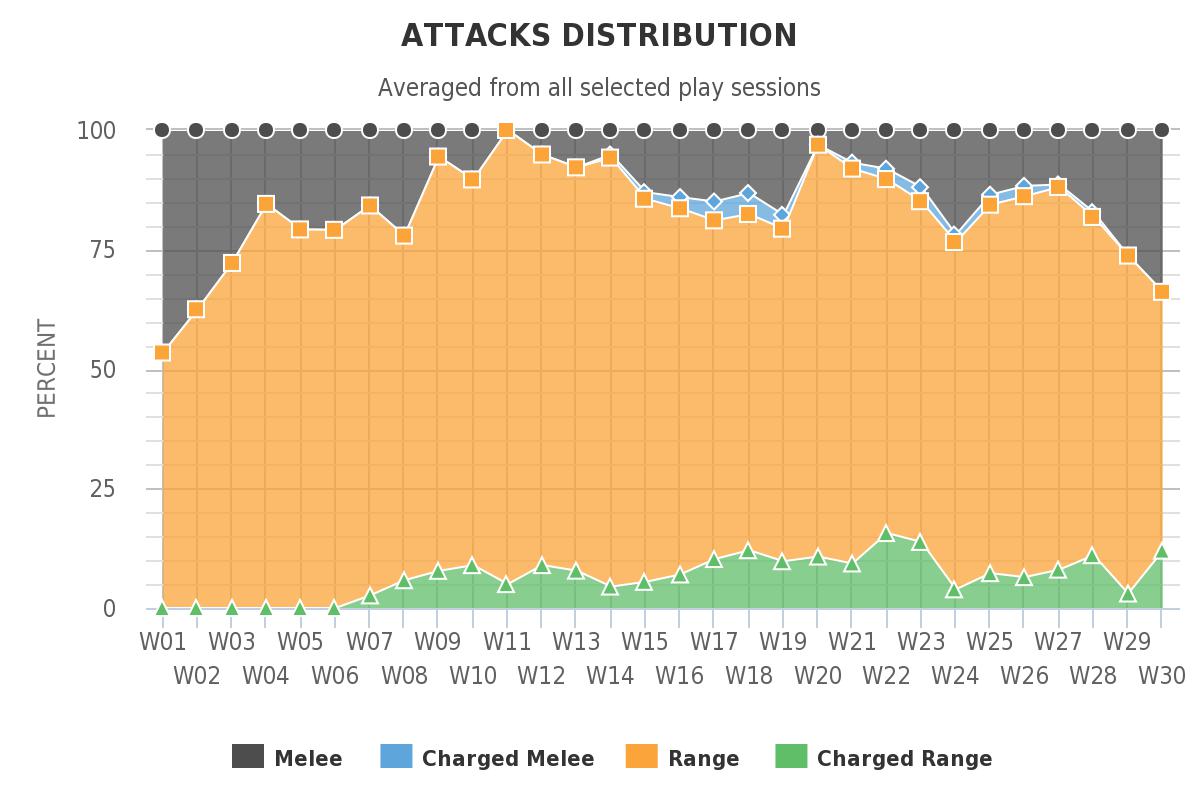 Overall we believe that the combat was not properly explained and a lot of players prefer the safety of the ranged not knowing that receiving (a lot of) damage is quite easily manageable.
Collecting Souls
Souls are our game's currency; the coin the players use to get upgrades, potions and revives. All enemies drop souls and it's best to collect as much of them as possible as this will allow the player to get more powerful upgrades.
Overall the souls collection in the games we analyzed was pretty poor and it's a direct consequence of the fact that players use mostly ranged and never get close enough to collect them.
Also noteworthy is that the mechanic is not properly introduced to players so this also had a serious
impact.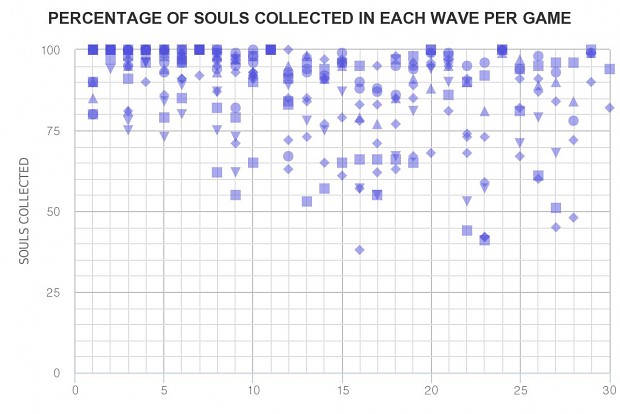 The open beta has shed some light on key issues that we're facing and we're working hard to improve those before the release. Most important things on our list:
Improve explanation of game mechanics and
elements
Signs and feedback
Combat balancing
Improve level design & art
We hope you'll give it a try after January 15th!
Until we get there, the open beta is still available to download and play.
Thank you all!