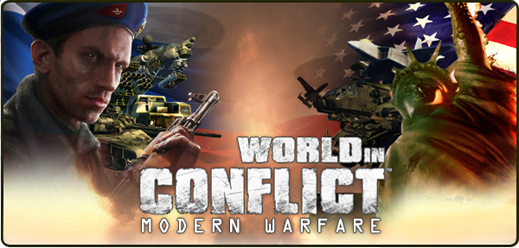 Open Beta Release 8 (Maintenance Update)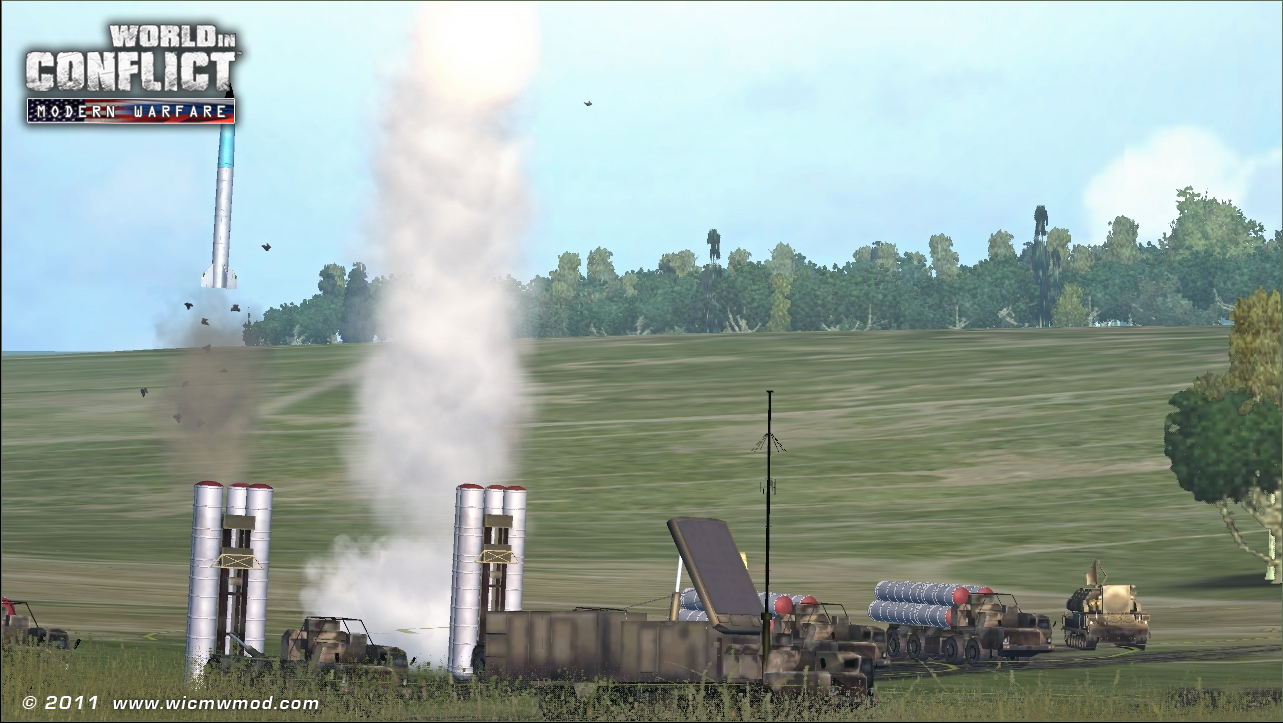 This is another small maintenance update, just like Open Beta Release 7.
It is mostly just a few bug fixes and feature modifications, although the S-300PMU-1 code has been upgraded significantly and Shtora-1 has been improved on the T-90.
This will be the last release until the final version, which can be expected some time in Q3 2011.

Regardless of whether you already have Release 6 or 7 or not, use these links to download Release 8. If you do have Release 6 or 7 though, you will not need to download the maps again.
Just click on your Operating System and it will take you to the download.


Mod
Maps

Note: If you already have Release 6 or 7 then you do not need to download the maps again.
If you do not already have Release 6 or 7- to get the maps just click whichever version of World in Conflict you use. If you are unsure, check the shortcut that you use to start world in conflict (right click it and go to properties) or browse to program files and check where World in Conflict is installed.
If you have not read our tutorials yet, we highly recommend that you do. The gameplay is significantly different from un-modded World in Conflict in many aspects and there may be a steep learning curve if you do not read these tutorials.
Here are the tutorials:

This notes all (or at least most) of the differences between Release 6 and Release 7:
Also, here are some lists that may be useful:
Balancing and Unit Changes
Improved guidance accuracy of S-300 48N6 SAM against tactical ballistic missiles and cruise missiles.
Updated radar illumination code of S-300 48N6 missile to improve simultaneous engagement of multiple targets.
Fixed a bug where 9K330 Tor was not able to acquire targets by its own when it is put into operate mode.
Fixed a bug where S-300 30N6 and Patriot AN/MPQ-65 fire control radars could not be repaired by friendly units.
Slightly increased accuracy and reduced travel speed of the following SACLOS guided missiles, in order to scale with helicopter launched missile's speed: BGM-71 TOW, 9K115-2 Metis M, 9M113 Konkurs
Automatic countermeasures release program support for T-90 Shtora-1 DAS. If defensive ability is charged, the system will automatically fire off smoke grenades when tank comes under laser illumination.
Automatic countermeasures release program support for AH-64D CMSP. If defensive ability is charged, depending on closure rate of incoming threat, the program may automatically release chaffs without player's consent.
Cruise missiles (CMs) and Tactical Ballistic missiles (TBMs) can now be purchased in bulk, but at premium prices.
Other Fixes
Adjusted specular texture of Patriot Heavy SAM units.
Removed light cone from MQ-1 Predator UAV.

FUCK YEAH!

At this time we really MUST stress the need for donations.
WiC MW Mod Team is not employed by any gaming studios or companies to create this mod for you. We make non-commercial, for-entertainment/educational military-themed game content.We sustain ourselves through community donations by those who are gracious enough to help us, even if it is only few dollars.If you liked our mod, please consider helping us by donating a few dollars.
This will help us to get into positive balance and therefore be able to buy new models, which means new in game units.
All donations are appreciated highly, and you will be featured in the mod credits as a donor.